The recent increase in remote working has given a lot of people the opportunity to ditch the daily commute – whether it's for a few days or for a while. However, for those who are still going through the rush hour, the journey is always tiring and exhausting. To help with that, see our list of 5 best commuting gadgets to improve your journey In:
1. Kindle Oasis:
Having a book to keep your mind busy on your commute is always a good idea. This e-reader offers you access to lots of publications, including newspapers and audiobooks, and it comes with a seven-inch screen and e-ink technology for a realistic reading experience and quick page turns.
Must Read: What to Know About Travel Insurance
Its superb ability to sync up with Bluetooth headphones or speakers and start playing the audiobook from anywhere you stopped is beautiful.
2. Bose 700 Noise-Cancelling Bluetooth Headphone: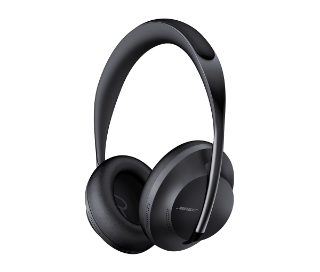 Shutting out the public transport noise on your way makes things less inconvenient. This headphone comes with 11 noise cancellation
Must Read: 5 Best Headphones For Flights, Road Trips
levels and you'll get up to twenty hours of battery life, Alexa/Google Assistant connectivity, and 4 microphones to boost audio quality during phone calls.
3. Jabra Elite Active 75t Wireless Earbud:
Still on the topic of best-commuting gadgets to improve your Journey. If you need to listen to your favorite tracks or podcasts without carrying a heavy pair of headphones around, these wireless earbuds will help.
Must Read: 7 Best True Wireless Earbuds
Thanks to its grippy coating, they sit inside the ear as you move, plus they are waterproof enough to cope while you shower. A complete charge will deliver up to 7.5 hours of power or 5.5 hours with noise cancellation activated.
4. ANYDAY John Lewis & Partners Handheld Foldable Fan:
You might not need a handheld fan all year long, but you surely need one once the weather gets warm at some point during the year.
Must Read: 4 Best Travel Adapters
You can move past the inconvenience of stuffy trains and buses and cool yourself after a sweaty run or cycling. This fan comes with 3 different speed settings and the battery can be topped up with the added USB cable.
5. Fitbit Versa 2 Smartwatch:
This one suits traveling a lot, whether you are walking, running or cycling. It offers statistics to help you monitor your progress and improve your health.
It doesn't just come with a pedometer, heart rate monitor, and calorie counter, it can also read and reply to texts, receive social media notifications and play music.
wrapping up: There you have it – a comprehensive list of best-commuting gadgets to improve your Journey. Feel free to let us know about your personal favorites in the comment section below.
More Information On Gadgets:
A gadget is a small tool such as a machine that has a particular function but is often thought of as a novelty. Gadgets are sometimes referred to as gizmos.
In the software industry, "Gadget" refers to computer programs that provide services without needing an independent application to be launched for each one, but instead run in an environment that manages multiple gadgets.
There are several implementations based on existing software development techniques, like JavaScript, form input and various image formats.
The earliest documented use of the term gadget in the context of software engineering was in 1985 by the developers of AmigaOS, the operating system of the Amiga computers (intuition.library and also later gadtools.library).
It denotes what other technological traditions call GUI widget—a control element in the graphical user interface. This naming convention remains in continuing use (as of 2008) since then.
It is not known whether other software companies are explicitly drawing on that inspiration when featuring the word in the names of their technologies or simply referring to the generic meaning.
The word widget is older in this context. In the movie "Back to School" from 1986 by Alan Metter, there is a scene where an economics professor Dr. Barbay, wants to start for educational purposes a fictional company that produces "widgets: It's a fictional product."