Do you just love to dance? Are you contented with your moves or you intend to learn how to dance better? well, there are applications that can make that happen. In this article, we explore a comprehensive list of best dance apps for Android. Apps featured in this article will help you practice dance moves, as well as increase your countenance. These apps are listed as follow:
1. Crazy Flamenco Rumba Dance
This is an amazing dancing apps for Android. With it, whoever is using it can have an interesting time with friends because it aids you to learn several dance moves seamlessly. Crazy Flamenco Rumba Dance allows you to upload your image with your phone camera, and the image or clip can even be shared with your friends.
2. ElfYourself
This is a unique dance application that will aid whoever to learn how to dance and get transformed into a major star as soon as possible. It allows you to record a clip in festival costumes. The app will cost you nothing and it is simple to use. It possesses easy steps that will aid you to come up with dancing videos easily.
3. Just Dance Now
This has to be one of the most effective dance apps for your Android phone. It could pass as the simplest way to aid you to dance online with your mobile device.
This application has more than two hundred songs you can select from to dance to. There are unrestricted dance sessions with Just Dance Now.
4. Step Dance
This app teaches you how to dance in a step by step manner. It functions on your Android device and it is seen as one of the best apps for dancers. There are various dance steps you can search for and learn in no time. You pay nothing for it and its UI is simple to use.
5. Pole Dance Lessons
With this app, you can learn pole dance on your mobile device. Planning and scheduling dance lessons are possible as well. It allows you to see studio location, current promotions, and contact info e.t.c.
It focuses on ensuring all user's comfort and time when registering for dance lessons is well maximized.
6. Pocket Salsa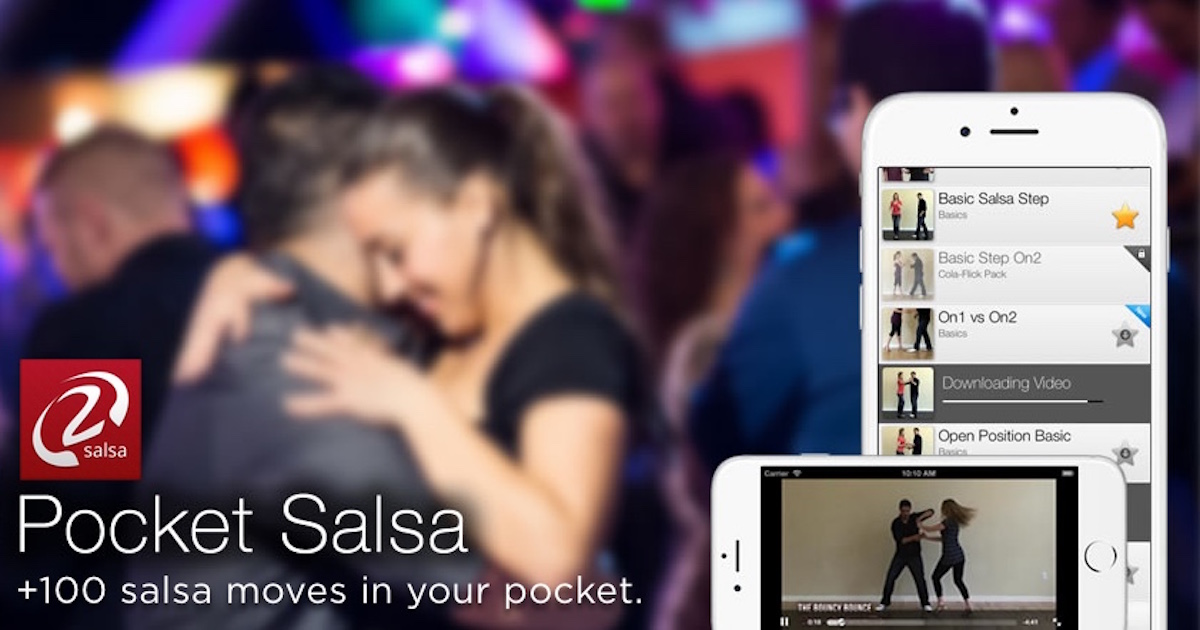 If you really love Salsa, this application is one of the best you should get on the Play Store. It does not cost you anything and it allows you to learn how to dance salsa as soon as possible. The videos come in video formats and are very simple to follow. A paid version of this app exists, and it comes with more advanced features.
7. Dancing Elf
Available on your Android device, it is also one of the most interesting dance apps you can install on your phone. This application is able to create a clip of yourself dancing by uploading only a picture of you. Hilarious texts can be included if you want to share your clip online.
8. Facejjang
The app functions like dancing elf. But, it possesses additional features. Anyone who uses this app will have access to accessories like hats, wigs, sunglasses and so on.
Your clips can be given a unique and special feel too as there are materials in it to make that happen.
9. Belly Dance Fitness
Belly dance is beautiful, which is why an app was specially developed to directly teach you how to groove like that. It is a decent app that will be loved by the ladies. It has a brilliant UI that adds tutorials and clip instructions. It aids you to learn all you should without paying nothing.
10. Animate Me
This is a famous ap that allows you to be a music and video director. This dance application lets you create a dance video at any location. It comes with various characters to allow you to create a dance video easily. Plus, you will be able to record and edit dance moves, skin color e.t.c. Your clips can also be shared.
There you have it – a comprehensive list of best dance apps for Android. If you have other recommendations, feel free to drop them in the comment section below.
Get the most important happenings in your inbox weekly