There are lots of brilliant documentaries on YouTube that you can watch for free. The best ones cover different categories like crime, business, and tech, and they have lots of views. These YouTube documentaries are not geo-restricted, so they are available worldwide. Let's expatiate on them with our list of 7 Best Documentaries On YouTube:
1. Shenzhen – The Silicon Valley of Hardware
This documentary lets you explore the world of the city of Shenzhen, China, which is known as The Silicon Valley of Hardware. Shenzhen has several companies manufacturing all kinds of consumer electronics like mobile phones, tabs, televisions e.t.c. It is also popular for being the spot where copycat versions of the most recent and biggest smartphones are manufactured and sold.
2. Inside North Korea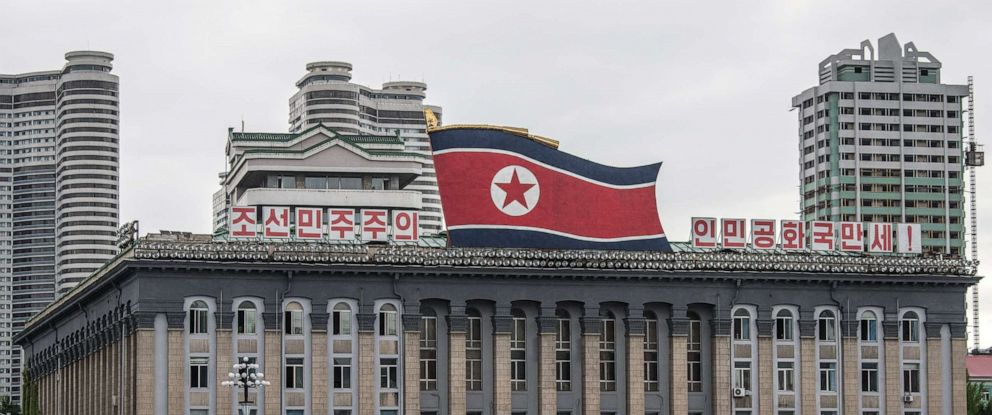 This one is for those that want to know more about North Korea. It lets you know about this communist country and takes you into the lives of the people on a daily basis.
Must Read: How to Play Youtube Videos in Background on iPhones, iPads (iOS)
It also shows a brilliant interview with a North Korean refugee who ran away from the nation in search of greener pastures.
3. This is the Zodiac Speaking

Decades ago, a serial killer was on the run in California, he was called Zodiac killer, but he managed to outsmart the police and never got caught. He even sent lots of letters to the media that included cryptograms believed to reveal his identity. This documentary basically talks about the serial killer and the brain that might be behind it.
4. World's Scariest Drug

This one revolves around a drug named Scopolamine, also known as The Devil's Breath. It is believed to be so powerful that it can make it impossible for you to exercise free will.
Must Read: How To Delete Or Temporarily Hide Your YouTube Account
This documentary explores the details surrounding this drug and lets you know about the possible effect it can have on your body.
5. The Story of Aaron Swartz

If you are a tech person, you must've heard about Aaron Swartz. He was a programmer who worked on the development of the RSS web feed and was one of the co-founders of Reddit.
Must Read: How To Download YouTube Videos Using VLC
He got into trouble with the law later on and it was an unpleasant experience. This docu focuses on his life, his success and his legal issues.
6. The Extraordinary Genius of Albert Einstein
With the documentary, you will know everything about one of the best minds of all time. It focuses on the Theory of Special Relativity, and it will not just help anyone watching to understand the theory, it will also use Albert's discovery as a case study to guide viewers through real human thinking.
7. A Murder In The Family
If you are a crime and drama lover, this is the documentary you should be watching. The story focuses on a lady who attempts to prove that her daughter-in-law killed her son. It is a touching story that shows the lady hiring detectives to discover the truth. She goes as far as kidnapping her own grandkids.
More Information On YouTube:
YouTube is an American video-sharing platform headquartered in San Bruno, California. Three former PayPal employees-Chad Hurley, Steve Chen, and Jawed Karim—created the service in February 2005. Google bought the site in November 2006 for US$1.65 billion; YouTube now operates as one of Google's subsidiaries.
YouTube allows users to upload, view, rate, share, add to playlists, report, comment on videos, and subscribe to other users. It offers a wide variety of user-generated and corporate media videos. Available content includes video clips, TV show clips, music videos, short and documentary films, audio recordings, movie trailers, live streams, and other content such as video blogging, short original videos, and educational videos.
Most content on YouTube is uploaded by individuals, but media corporations including CBS, the BBC, Vevo, and Hulu offer some of their material via YouTube as part of the YouTube partnership program. Unregistered users can only watch videos on the site, while registered users are permitted to upload an unlimited number of videos and add comments to videos. Videos deemed potentially inappropriate are available only to registered users affirming themselves to be at least 18 years old.
YouTube and selected creators earn advertising revenue from Google AdSense, a program that targets ads according to site content and audience. The vast majority of its videos are free to view, but there are exceptions, including subscription-based premium channels, film rentals, as well as YouTube Music and YouTube Premium, subscription services respectively offering premium and ad-free music streaming, and ad-free access to all content, including exclusive content commissioned from notable personalities.
As of February 2017, there were more than 400 hours of content uploaded to YouTube each minute, and one billion hours of content being watched on YouTube every day. As of August 2018, the website is ranked as the second-most popular site in the world, according to Alexa Internet, just behind Google. As of May 2019, more than 500 hours of video content are uploaded to YouTube every minute.
YouTube has faced criticism over aspects of its operations, including its handling of copyrighted content contained within uploaded videos, its recommendation algorithms perpetuating videos that promote conspiracy theories and falsehoods, hosting videos ostensibly targeting children but containing violent and/or sexually suggestive content involving popular characters, videos of minors attracting pedophilic activities in their comment sections, and fluctuating policies on the types of content that is eligible to be monetized with advertising.
YouTube primarily uses the VP9 and H.264/MPEG-4 AVC video formats, and the Dynamic Adaptive Streaming over HTTP protocol. YouTube has begun rolling out videos in AV1 format.
There you have it – a comprehensive list of best documentaries on Youtube. If you have other recommendations, feel free to drop them in the comment section below.