E-readers provide a better reading experience than mobile devices and tabs. They come with more eye-friendly screens that can be viewed under direct sunlight without any issues and they also last up to a few weeks on one charge, rather than a few days. Want the best options out there, see our list of 5 Best E-readers To Buy:
1. Amazon Kindle e-reader:
This is a cheap and basic e-reader that definitely stands out. It comes with a 6-inch display (167ppi) and it is Bluetooth-enabled, meaning it lets you listen to audiobooks if you're registered for Amazon's Audible service.
Must Read: 7 Best Book Reading Apps For Android and iOS
Its battery life is amazing and it easily connects to a Wi-Fi network. 4GB of storage is guaranteed as well.
2. Amazon Kindle Oasis e-reader:
If you love reading and you are searching for a premium e-reader, this should be the best choice. It possesses the biggest screen of any Kindle e-reader at 7 inches (300ppi) and it comes with 25 LEDs that let you adjust the brightness.
Must Read: 10 Best Audio Books Apps for iOS
This e-reader is also IPX8 rated for water protection and you can use its page turn buttons anytime you want.
3. Kobo Clara HD e-reader:
Still on the topic of Best E-readers to buy. This e-reader comes with a 6-inch Carta E Ink touchscreen (300ppi) and 8GB of storage, which can easily hold up to 6,000 books.
Must Read: 5 Best Gadgets For Modern Writers
It provides weeks of battery life and it also possesses a feature named Comfort Light Pro, which reduces the brightness of the screen as day turns to night, for a better reading experience.
4. Kobo Libra H2O: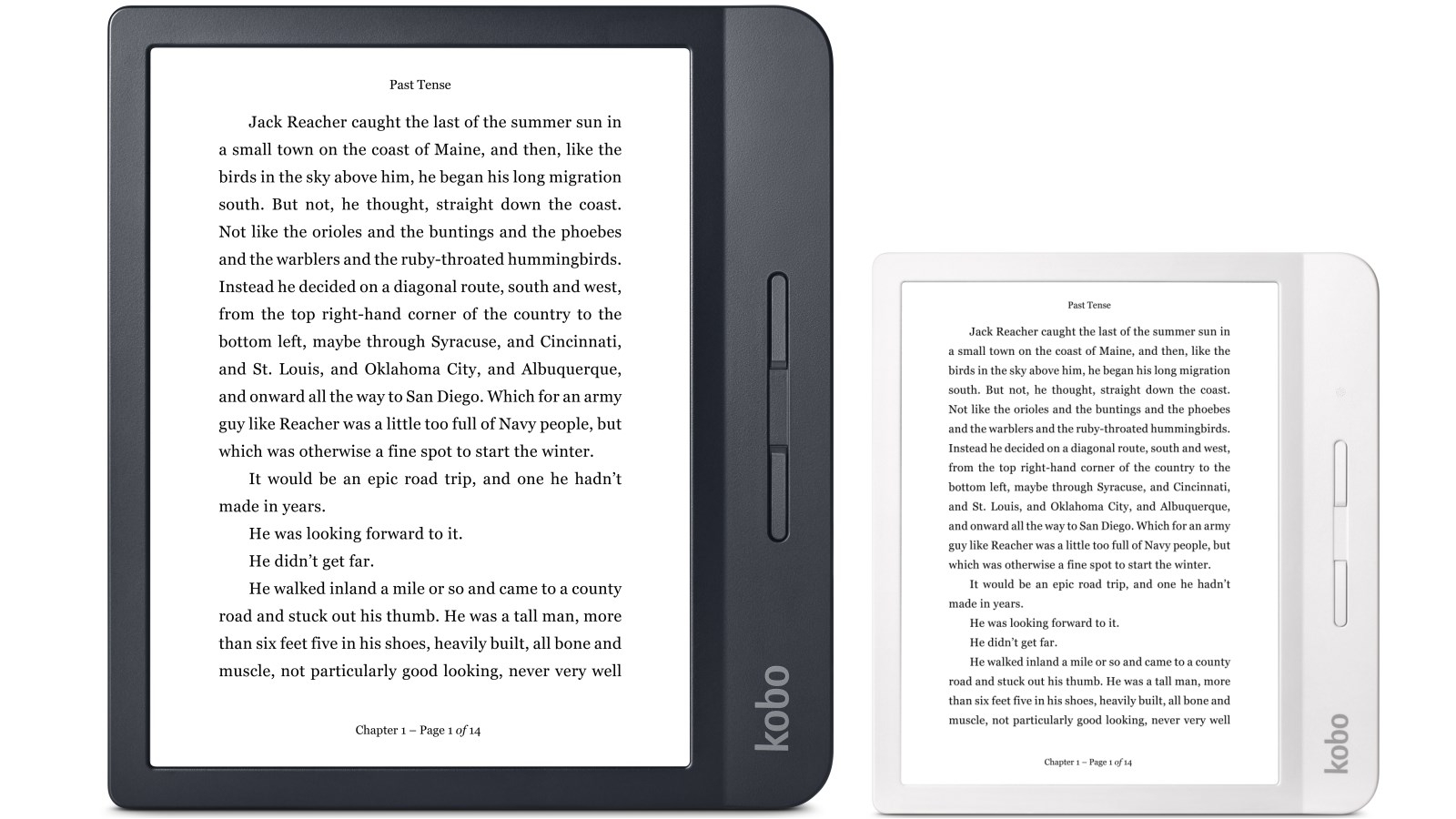 This one and Kobo Clara HD e-reader are quite identical since it also provides 8GB of storage and the Comfort Light Pro feature.
Must Read: 10 Best Audio Books Apps For Android
However, Kobo Libra H2O has a bigger 7-inch display and is IPX8 rated, making it waterproof for up to 1 hour in up to two meters (6.5 feet) of water. Its design is unique as well and it lets you read books in portrait or landscape mode
5. Nook GlowLight 3 e-reader:
This e-reader possesses a 6-inch display (300ppi) and grants you access to page turn buttons, just like the Kindle Oasis.
Must Read: 5 Best Gadgets For Modern Writers
The buttons aid you to skip to the next chapter with a few taps or fast-flip through the book with a long press. The producer said the battery will last for up to 50 days and it also has a built-in light.
More Information On E-readers:
An e-reader also called an e-book reader or e-book device is a mobile electronic device that is designed primarily for the purpose of reading digital e-books and periodicals.
Any device that can display text on a screen may act as an e-reader; however, specialized e-reader devices may optimize portability, readability, and battery life for this purpose.
Their main advantages over printed books are portability, since an e-reader is capable of holding thousands of books while weighing less than one book, and the convenience provided due to add-on features.
An e-reader is a device designed as a convenient way to read e-books. It is similar in form factor to a tablet computer, but features electronic paper rather than an LCD screen. This yields much longer battery life —the battery can last for several weeks?— and better readability, similar to that of paper even in sunlight.
Drawbacks of this kind of display include a slow refresh rate and (usually) a grayscale-only display, which makes it unsuitable for sophisticated interactive applications as those found on tablets. The absence of such apps may be perceived as an advantage, as the user may more easily focus on reading.
Many e-readers can use the internet through Wi-Fi and the built-in software can provide a link to a digital Open Publication Distribution System (OPDS) library or an e-book retailer, allowing the user to buy, borrow, and receive digital e-books.
An e-reader may also download e-books from a computer or read them from a memory card. However, the use of memory cards is decreasing as most of the 2010s era e-readers lack a card slot.
There you have it – a comprehensive list of best E-readers to buy. If you have any personal recommendations or other recommendations, feel free to drop them in the comment section below.