Buying a fully electric vehicle is a decision more people are taking these days. And as several people are finding out now, there are various reasons why an electric car should be your next automobile. The cost of using an electric car is very low compared to the ones using petrol and diesel. To aid you to decide well, check out our list of Best Electric Cars  Unique Features:
1. Kia e-Niro
With 282 miles of range and a decent sales price, this car had to be on this list. This compact SUV is convenient to be in, very practical and is a massive value for your cash. It is definitely one of the most decent and all-around packages when it comes to electric cars in the market nowadays. It features a 64kWh battery and a 201bhp electric motor. Going inside, you can enjoy its eight-inch touchscreen, sat nav, leather heated seats, adaptive cruise control, a reversing camera and so on. There is also a 451-liter boot which is great for families. A complete charge at home will cost you money but that will be reduced if you plugged it in throughout the night when the tariffs are cheaper.
2. Jaguar I-Pace
It has always set the pace for several technical innovations. This all-electric SUV is fun to use. It makes use of a 90kWh battery with an all-wheel-drive electric motor setup that delivers 395bhp. Even if this zero-emissions EV is heavy, it is still fast, sprinting from 0-62mph in 4.5 seconds. A claimed range of 292 miles after a complete charge is also brilliant. There are lots of space and the 638-liter boot means all kinds of luggage will be taken care of.
3. Nissan Leaf
The car's 40kWh battery delivers an official range of 168 miles, while the fresh Leaf e+ features a bigger, 62kWh battery returning 239 miles of range.
You can recharge that battery to 80% in less than an hour from a very fast charger, in 7.5 hours from a home wall box and in 21 hours with a three-pin plug, so the leaf is purely practical in this regard. There is a 435-liter boot which accommodates all your loads.
4. Volkswagen e-Golf
The 134bhp motor is blessed with energy by a 35.8kWh battery, which means 0-62mph takes 9.6 seconds – not as quick as a Leaf, for instance, but there are lots of performance from low speed. The range is decent – at 144 miles. Interior and packaging inside guarantee space. It comes with a touchscreen that is bright, clear, responsive and displays electric-car data.
5. Tesla Model S
Tesla produced the premium electric car with a Model S saloon. The Model S Performance is the most rapid, with the option of 'Ludicrous Mode', reducing the 0-62mph figure to 2.4 seconds. You get more than over 300 miles on a single charge. You are allowed to top up the Long Range's battery to 80% within 40 minutes. It possesses strong coverage in some countries too.
6. BMW i3
The i3 was BMW's first electric car. It feels like a mini SUV but it comes with a body that is very stiff. With a 42.2kWh lithium-ion battery, the official range remains at 193 miles, however, you can expect about 160 miles in real-world driving.
It possesses a 180bhp electric motor, meaning 0-62mph takes 6.9 seconds. Rear-hinged back doors make it unique. All in all, it is worth your money.
7.Renault ZOE
This is one of the most affordable electric cars you will see around. The R110 model is the one version that is selling presently and it offers 108bhp, giving the kind of performance you desire in a car. Its 40kWh battery can be charged on a maximum rate of 22kW, which means this car can do 186 miles of range according to the most recent WLTP efficiency tests.
8. Hyundai Kona Electric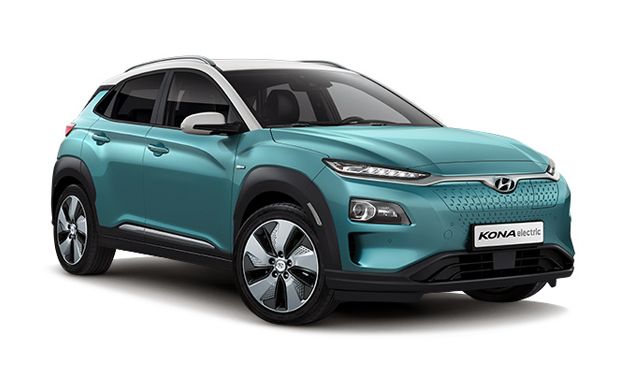 Hyundai brought an electric car and an SUV together with this car. It is a little SUV that makes use of either a 64kWh or 39kWh battery. 64kWh will give you a range of about 280 miles on a complete charge, while the more cheap model with the little battery gives you 200 miles.
Both models deliver enough capacity to not battle range anxiety in most cases, but these features will disappear if you exploit this car's performance. The interior is quite spacy and it comes with a 332-liter boot that will make your life easier.
9. Hyundai Ionic Electric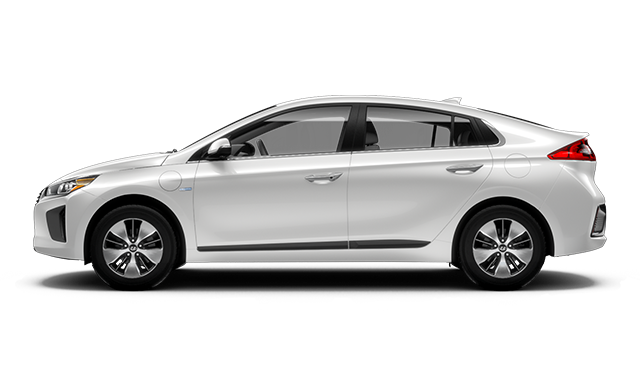 Another electric car from the company proves it is a brand to reckon with. This car comes in hybrid and plug-in hybrid models aimed at rivaling the Toyota Prius, but Hyundai exceeded expectation by including this all-electric version to the range.
It is more ancient than the Kona Electric, so the main figures are not as enticing, but since it comes with a 118bhp electric motor and a 0-62mph time of 9.9 seconds, expect a very strong performance. The maximum range stands at 174 miles. It has a built-in 6.6kW charger, a wall box supply that will use up 4 hours and 25 minutes for an 80% top-up, increasing Hyundai's appeal. Plus it possesses a 350-liter boot and a beautiful interior.
10. Audi e-tron
This is a German brand and even if it has not been driven yet in some countries, it is already about to compete massively with the Jaguar I-Pace. Even if the 248-mile range is not all that, it's still long enough to cater for your executive lifestyles and with its 150kW fast charging, it is one to consider buying. It has a 0-62mph time of 5.7 seconds, and an exciting interior you will not want to get out of. There are cameras in the interior replacing side mirrors.
There you have it – a comprehensive list of best electric cars with unique features. If you have other recommendations, feel free to drop them in the comment section below.