An email tracker is key. It enhances your quality. If you are sure you are finding it difficult to send emails, then you will want to know how your emails are received and read if you target right, and what adjustments need to be made to ensure the campaign aims and objectives are achieved. This tracker lets you know what takes place after tapping "Next." For better understanding, check out our list of Best Email Tracking Apps For Gmail & Outlook:
1. LeadBoxer Email Tracking
LeadBoxer is a Customer and Lead Data app that lets you view who visits your site, reads your emails, the business they do, their contact information and so on. All this information will be organized into your "leaderboard" and every lead you get will be given a score to know how involved they are with your company. It ensures your Gmail is integrated to automatically monitor email opens, link taps e.t.c. Website visits are traced as well.
2. SalesHandy
It functions with both Gmail and Outlook. It monitors emails, saves templates, schedules emails and come up with automatic email follow-ups. You pay nothing to use this app and monitoring an unrestricted number of emails is aided by it. But, some advanced features require paid plans every month, therefore it is an alternative that will suit you.
3. Bananatag
This is an email monitoring application that functions with both Gmail and Outlook. It also works with other email clients and aids the tracking of email on both iPhones and Android devices. Several email tracking applications reveal desktop popup notifications when an email is viewed, but Bananatag will notify you in your inbox when anyone taps your email. Some users might fancy this, but it can also clutter your inbox. About 5 emails can be tracked on a daily basis for free and there are paid plans as well.
4. Gmelius
It functions with just Gmail and can be used with Google Chrome, Opera, and Safari internet browsers. The application gets installed through an extension and it monitors email activity like opens and clicks.
You can also schedule emails, calendars, create to-do lists, and save email templates. Gmelius' email monitoring can be used for free. Paid plans also exist.
5. Hubspot Sales
This is one of the 3 platforms provided by Hubspot. With this application, you can monitor emails directly from your Gmail or Outlook inbox. Setup with Gmail will need you to allow the integration of Hubspot with your inbox. This happens by the installation of an extension to Google Chrome. Tap the extension to view who checked your emails and who did not. You also get notified when the recipient sees your email. You can monitor about 200 email opens with this app.
6. Mailtrack
It functions with Gmail and will only monitor your email. Other features like scheduling and saved templates are not carried out by this app. The application gets installed through a browser extension and functions with Google Chrome, Firefox, Opera, and Microsoft Edge. As soon as the installation is done, checkmarks will be placed beside an email in your inbox.
When your email is checked by anyone, the checkmark will turn green. This app is free and you can monitor any number of mail you want. But a "Sent with Mailtrack" email signature will always show in all of your emails in a free plan.
7. MailTracker
This is an easy-to-use application that aids just email tracking. Other features are not provided. It grants you information on when your email is viewed, how many times that happened, and the location where it was opened. The app costs nothing. It functions with just Gmail plus it gets installed through a Google Chrome extension.
8. Mixmax
Still, on the topic of best email tracking apps for Gmail and outlook, Mixmax provides email monitoring, helps you to save templates, aids you to schedule calendar, gives you in-email polls and automatic email follow-ups. All this can be enjoyed straight from your Mixmax dashboard. A popup notification will be revealed on your desktop anytime someone views your email.
The email monitoring feature costs you nothing but other features will require cash. Expect an email signature to all your email when you use Mixmax for free though. It presently functions with Gmail, Google Inbox, and Salesforce.
9. Vocus
This app also supports email tracking, email reminders, email scheduling, and automated email follow-ups. It works with just Gmail accounts and will get installed through a Chrome Extension. There are no free plans here though, but there is a one-month free trial to check the app out before parting with cash.
10. Yesware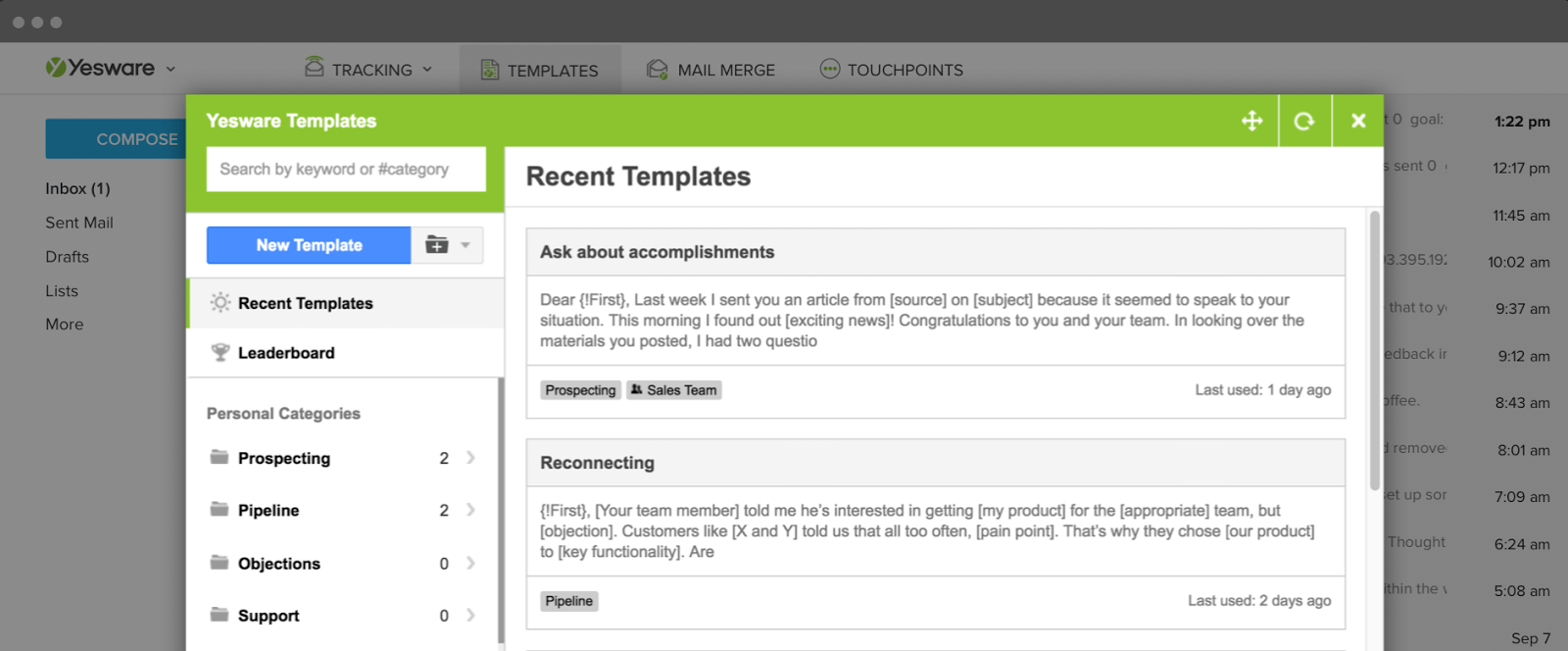 This one is also extensive and it works with both Gmail and Outlook. Asides email monitoring, it also aids email scheduling, saved templates, calendar scheduling, and automated follow-ups. A paid plan is all that is needed to enjoy this app. This application installs through a Google Chrome or Mozilla Firefox extension. As a Gmail user, it includes an interface in your inbox that will let you explore its features directly from your Gmail account.
There you have it – a comprehensive list of best email tracking apps for Gmail and outlook. If you have other recommendations, feel free to drop them in the comment section below.
Get the most important happenings in your inbox weekly