Floor fans are fans placed on the floor of a room for cooling purposes. They can be moved about conveniently and they circulate air beautifully. No permanent installation is required like ceiling fans so it can be used outside the house on your balconies, terraces and so on.
What makes them stand out is that they can reach the areas of your rooms a ceiling will never reach to ensure every part of your environment feels its impact. Floor fans come in several types, shapes, and sizes plus they are far from heavy. Let's give you the best brands out there with our list of 7 Best Floor Fans On Amazon:
1. Lasko T42950 Wind Curve Tower Fan:
With more than 5,000 five-star reviews, it has to be doing something right. It is 42-inches tall, features 3-speed settings and will reach bed height. After turning it on, it gets rid of the heat in the room as soon as possible. Its stability, sleep timer, remote, silent noise are all amazing features you should consider as well.
2. Lasko 3520 20" Cyclone Pivoting Floor Fan:
Even if it is quite small, it is still a very powerful fan. When you set it on low, it still gets rid of the heat in the room seamlessly.
Must Read: Amazon Prime Benefits For Your Last-Minute Shopping
Its design is amazing for owners with children or pets because there is no way to knock it over. This fan is also a brilliant way to boost the power of an existing AC unit as it helps to circulate the cool from your air conditioner.
3. Lasko Oscillating Tower Fan 2510:
It is simple to assemble, which means no tools are required to make it work. It's functional remote makes it very personalizable for speed, oscillation and so on and its size makes it suitable for owners who have restricted space but still want something quality for their homes. The highest speed, 3, is just bliss and reviewers agree with this fact.
4. Vornado CR1-0121-06 660 Large Whole Room Air Circulator Fan, Black: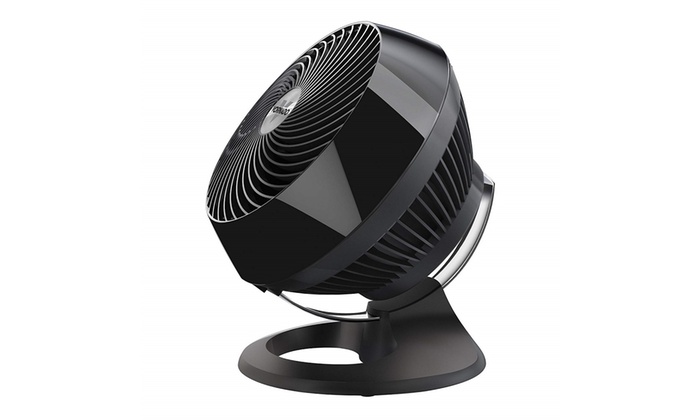 It might be the best option to get rid of heat and hotness in a confined space without going for an extra AC unit.
Must Read: 7 Best Things To Purchase On Amazon Under $25
The air it provides even at the lowest speed is super amazing. It works quietly as well so you do not have to be bothered by any unwanted noise. This floor fan is best used in a bedroom as it circulates the air in the whole space and cools the room down.
5. Rowenta Oscillating Fan with Remote Control:
Still, on the topic of best floor fans on Amazon It works quietly that at times, you will even forget that you turned it on. However, despite its reduced noise, owners are guaranteed a lot of air. Its appearance, quality, and transparency are the features you will love about this fan.
6. Vornado VFAN Sr. Pedestal Vintage Air Circulator Fan: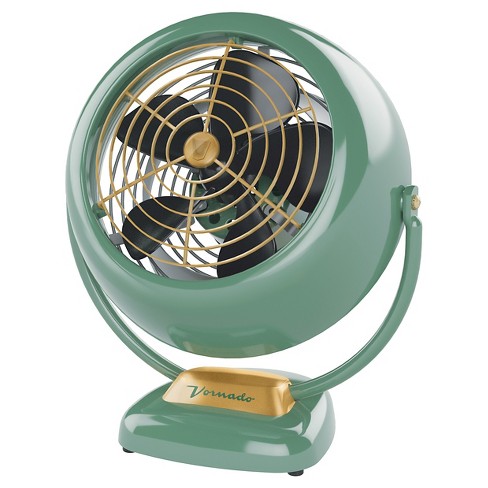 It changes any room it enters. Just put in your sitting room and you will witness its wonders. It comes with a great design and it will definitely make you feel like the air conditioner is on.
Must Read: 7 Best Amazon Alexa Devices
This fan comes with adjustable height and it is very simple to assemble. Some reviewers say they purchased it for its look but it gets its primary job right as well.
7. Holmes 12-Inch Blizzard Rotating Fan with Remote Control:
This is a brilliant multipurpose power fan since it can be operated from across the room. Its remote is very intuitive and it works for whoever wishes to adjust its settings without getting up from the couch. It might be little in size, but very effective.
More Information On Floor Fan:
A fan is a powered machine used to create flow within a fluid, typically a gas such as air. A fan consists of a rotating arrangement of vanes or blades which act on the air. The rotating assembly of blades and hub is known as an impeller, rotor, or runner. Usually, it is contained within some form of housing or case.
This may direct the airflow or increase safety by preventing objects from contacting the fan blades. Most fans are powered by electric motors, but other sources of power may be used, including hydraulic motors, handcranks, and internal combustion engines.
While fans are often used to cool people, they do not actually cool air (electric fans may warm it slightly due to the warming of their motors), but work by evaporative cooling of sweat and increased heat convection into the surrounding air due to the airflow from the fans.
Thus, fans may become ineffective at cooling the body if the surrounding air is near body temperature and contains high humidity. A fan blade is generally made of wood, plastic, or metal.
Common household tower fans are also cross-flow fans. Much of the early work focused on developing the cross-flow fan for both high- and low-flow-rate conditions, and resulted in numerous patents.
Key contributions were made by Coester, Ilberg and Sadeh, Porter and Markland, and Eck. One interesting phenomenon particular to the cross-flow fan is that, as the blades rotate, the local air incidence angle changes.
The result is that in certain positions the blades act as compressors (pressure increase), while at other azimuthal locations the blades act as turbines (pressure decrease).
Fans generate noise from the rapid flow of air around blades and obstacles causing vortexes, and from the motor. Fan noise has been found to be roughly proportional to the fifth power of fan speed; halving speed reduces noise by about 15 dB.
There you have it – a comprehensive list of best floor fans on Amazon, if you have any personal favorites or other recommendations, feel free to drop them in the comment section below.