As data gets more affordable and quicker with new 3G and 4G technology, it is clear that more humans now fancy using their smartphones for video chat. Ten years ago, this was not the case. But with efficient compression algorithms plus high-speed internet connection available today, that story has changed. Technological advancements have made video call technology available to many. In this article, we are going to explore a list of best free video calling software apps for 2019.
1. Hangouts
This is Google's response to Apple's FaceTime and it is one of the most used video calling apps on Android. It is mainly a messaging service that can also be used for texting, voice calls and video calls in your spare time. Video calls can let ten people partake plus it is useful for cross-platform that lets you make calls with your mobile device while the receiver responds via their PC. It is free and is pre-installed on several Android phones.
2. ICQ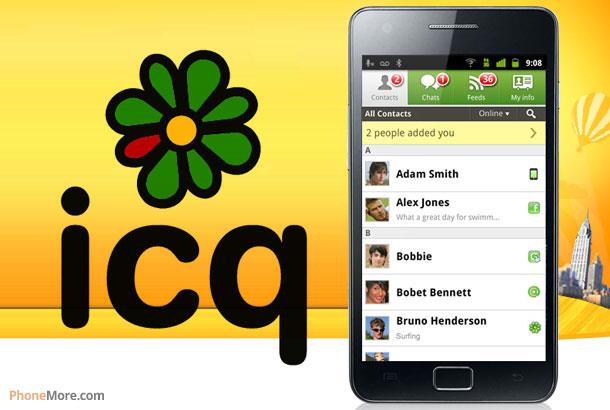 It has been here for ages and it is still relevant. It was even a major competition for AOL Instant Messenger at one point in time. Nowadays, it is still one of the most reliable Video Calling tools out there. It also has a built-in messenger service. It is quite boastful about being able to function over 3G web connections plus it uses a password lock for your apt security.
3. LINE
This is another popular messaging platform with more than 600 million customers worldwide. It has a Video Calling feature that is just amazing to experience. Like Hangouts, it also supports cross-platform that equips you to make calls with your PC and mobile. Instant messaging, group chats are other key benefits to look out for.
4. Skype
Definitely, Skype had to make this list. It is the most popular on this list and your guess is right, it is an Android app. Skype has several users. There is a fantastic texting service and voice calls, alongside video chatting features you get to enjoy whenever you want. It is also cross-platform like LINE and Hangouts.
You can brighten up your conversations with emoticons, just tap on the "+" in chat to send a Giphy or images from the web. You also get to share photos and videos with your family and friends and save these photos and videos to your camera roll.
5. Tango
This is one of the pretty decent Video Calling apps out there. For years, the developers of this app have kept improving on it which has impacted its current active messaging service and video chatting features that are one of a kind. It is also blessed with a discovery feature that allows you to locate new people to have a conversation with if you are bored or alone. There is a group chat option as well. It stands out.
6. Viber
Viber is a unique app known for making free phone calls. But it doesn't end there, as there is a video calling feature as well. Viber Out credits can be purchased for calls to friends that don't use Viber. It has Android Wear support, and cross-platform support too.
7. WeChat
Users of WeChat keep increasing on a daily basis. It is massive for connecting with family, buddies and loved ones all around the world. It supports video calls, voice calls, and chat. You even get to share pictures. The privacy that comes with the app is immense, so you do not need to worry about your security. It is also localized in almost 20 different languages
8. FaceTime
This app was made for iOS devices, and it is straightforward to use for connection with anyone in any country. High-quality video calls to iPhone, iPad, or Mac devices are straightforward to effect as well. The quality you expect with your video calls is up to 720p.
One dope feature to note, You can receive calls on your iOS devices even when FaceTime isn't launched yet.
9. Google Duo
This app is easy to use; you get to Log in, authenticate your phone number, and make calls asap just like regular phones. Its UI is very easy to understand, and it aids video calling very well. The cross-platform feature works on all Android and iOS devices. You can check who is calling you before you decide to pick up. Your video calls are rapid whether you have a Wi-Fi or mobile connection or not.
10. WhatsApp
After conquering the world of messaging app, WhatsApp is already dazzling the world with its Video calling feature as well. With its millions of users, everyone you need to video call will most likely be on the app already, hence, secure connection.
It is free. You also get to share documents, images, videos on the app. Wallpapers, notification ringtones can be set if you fancy those options.
As already mentioned, the above list of best free video calling software apps will help you in making free video calls seamlessly. If you have other recommendations, feel free to drop them in the comment box below.