There are lots of hilarious movies on Netflix. Ranging from rom-coms to dark satires and superhero comedies, there are several options available to users. However, it can be pretty difficult to locate the funniest films on the premiere video service using just Netflix's search box. Luckily, this article is here to assist you with our list of 5 Best Funny Movies On Netflix:
1. Monty Python and the Holy Grail
After attracting a huge fanbase for their project on the BBC comedy show, Monty Python's Flying Circus and the movie centred on it, this sketch comedians dazzled audiences with their first original film. Released in 1975, it is still one of the most hilarious films ever produced. If you are yet to see it, you are definitely missing.
2. To All The Boys I've Loved Before
Netflix recently transformed its actors into social media sensations with this movie. It was based on the best selling book of the same name and was released last year.
Must Read: 5 Best Drama Movies On Netflix 
The story focuses on a teenage girl and her letters to all of her past secret crushes, but she's only written these notes for herself. However, the letters escaped into the wild, and she has to cope with the fallout. Actor Lana Condor was amazing in it.
3. Thor: Ragnarok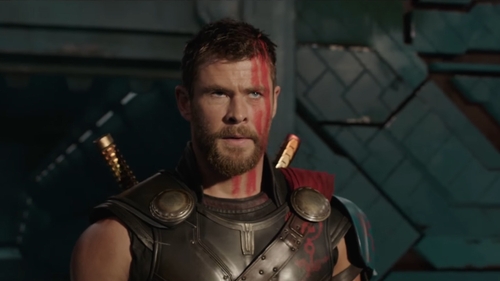 Marvel movies have always been known to be fun and interesting and Thor's third was no exception. Chris Hemsworth had to deal with his newly discovered sister Hela, who wishes to destroy Asgard and everyone inside it. He even had to run from a planet where gladiatorial contests happen between aliens, and one of them happens to be the Hulk. Tom Hiddleston gave a beautiful performance too.
4. The Hangover
This 2009 comedy was very funny. 3 friends go to Vegas for a proper bachelor party for another soon-to-be-groom. After that, we find all kinds of things that are very wrong.
Must Read: How To Set Up Netflix Parental Controls
The comedy was not focused on the actual party itself, it was the 3 friends finding out that they do not remember doing anything after that party. The movie spawned 2 sequels, but none are as amazing as the original. It is surely one of the funniest on Netflix.
5. Scott Pilgrim vs. The World
It was centered on the Scott Pilgrim comic book series. It became a major box office hit when it was released in theatres.
Must Read: 5 Best Netflix War Movies To Watch
Michael Cera starred as the Scott Pilgrim, a bassist who fell in love with Ramona Flowers, played by Mary Elizabeth Winstead. One issue for Pilgrim though, for him to keep dating Flowers, he has to fight and defeat all 7 of her ex-boyfriends.
If you have any favorites or any recommendation not mentioned in our list of best funny movies on Netflix, feel free to drop them in the comment section below.