Gaming on a PC, you are offered two options for 2 options for controls. Its either you use a gaming keyboard and mouse or you use game pads. If you decide to go for gaming keyboards, there are some parameters you should look out for. Not all keyboards are for gaming. In this article, we explore a comprehensive list of best gaming keyboards for gamers. Keyboards featured on this are listed as follows:
1. Razer HuntsMan Elite
Razer is unarguably one of the top players we have today in the world of PC gaming and accessories. They are known to produce powerful and user-friendly gaming pcs and accessories. One of their renowned gaming accessories is the Huntsman Elite keyboard. As you might have already guessed, the Huntsman elite is a gamer-oriented keyboard, designed to make PC gaming seamless.
The Huntsman Elite keyboard features a combination of mechanical switches and optical sensors. This combination allows takes actuation to the next level, it makes the keyboard a very fast one, the fastest in the market. The Huntsman elite keyboard features RGB lighting. It is comfortable to type on, it requires two USB cables for power.
2. Roccat Vulcan 120 Aimo
The Roccat Vulcan 120 Aimo is one of the modernized gaming keyboards we have today. Instead of the soon becoming archaic MX switches, the Vulcan 120 Aimo features Titan switches, with a very satisfying tactile feedback. It lets you comfortably type and play PC games with ease, it is silent and yet clicky, you won't keep your roommates awake with this keyboard.
3. Logitech G513
The Logitech G-513 is yet another gaming keyboard that ditches the Cherry MX switches. The fact still holds that Cherry MX red switches are good for gaming but they are not ideal for typing, except you plan on using them to type short documents like steam credentials. owing to this fact, Logitech decided to feature  Romer G-Linear switches on the G-513. The G-513 keyboard features a special type of brushed metal finish, that isn't a fingerprint magnet.
4. Alienware Pro Gaming Keyboard AW768
Alienware is yet another popular gaming brand, that has made a name in the Gaming world. They are known to manufacture top-notch gaming laptops and peripherals. The Alienware Pro keyboard is no exception.
The Alienware Pro Gaming keyboard offers robust mechanical keys, dedicated macro keys, and very slick aesthetics.
5. Cooler Master MasterSet MS120
Coolmaster cares about the game enthusiast in the world. They are in to deliver the best gaming peripherals at all cost. Purchase the coolmaster master set MS120, you will be provided with a gamer-oriented keyboard and a gaming mouse, the two most important peripherals you need as a gamer. The MS120 keyboard features tactile feedback, and a deep travel key, that won't keep people in your surrounding awake in the night.
6. Corsair K63 Wireless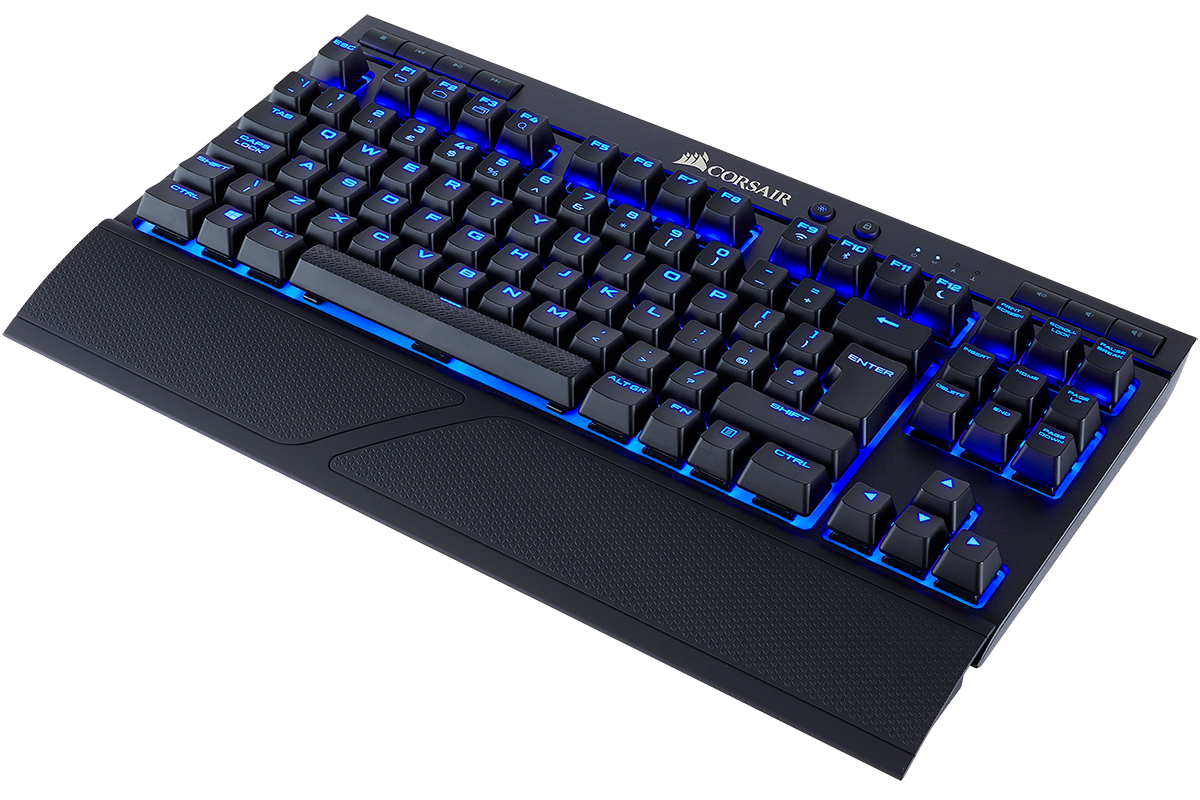 The Corsair K63 is a wireless gaming keyboard, that makes gaming a lot easier, you are restricted by connecting cable length. With this keyboard, you can lie on the catch and play PC games without distance restrictions. This keyboard features tight Cherry MX Red switches, full RGB lighting and easy to reach media controls.
7. HyperX Alloy Elite
Still, on the topic of best gaming keyboards for gamers, The HyperX Alloy Elite is yet another top-notch gaming keyboard, that meets the needs of gamers. The HyperX alloy Elite keyboard features easy to reach media controls, a light bar, a palm rest and lots more.
8. Havit Low Profile Mechanical Keyboard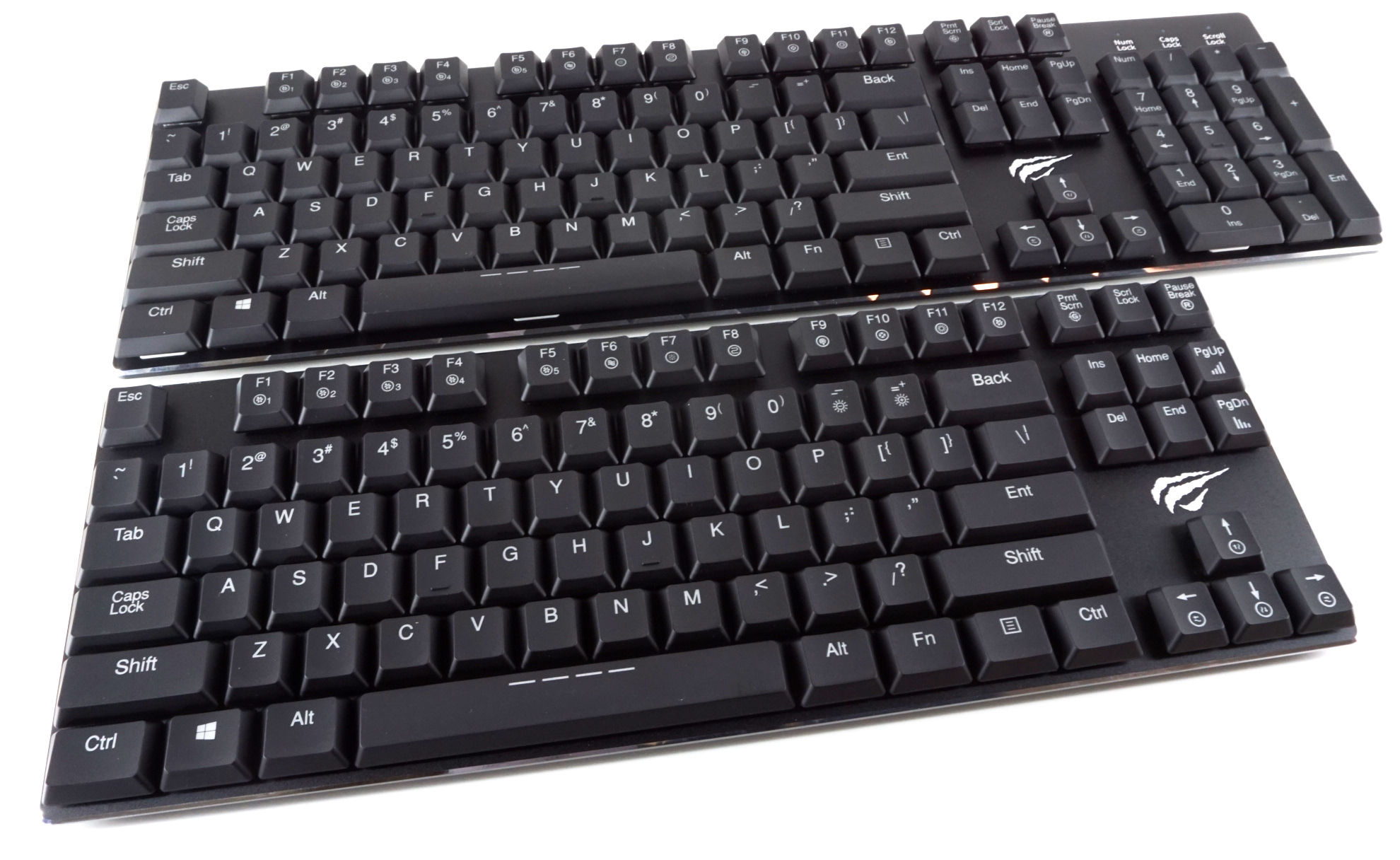 Still not satisfied, the Havit Low Profile Mechanical Keyboard, may just be the keyboard you have been searching for.
It features all the essentials you will be needing in a gaming keyboard. The Havit Low profile mechanical keyboard features low profile mechanical keys, RGB lighting, responsive keys and lots more. The Havit Low Profile mechanical keyboard is also easy to type on.
9. Kinesis Freestyle Edge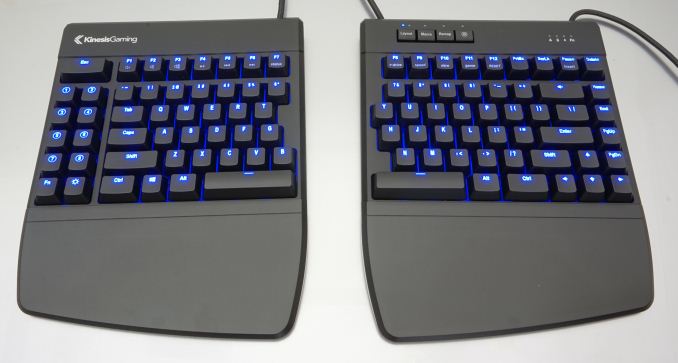 The Kinesis freestyle edge another top-notch keyboard for the keyboard. It features an unusual build, that makes gaming a lot better. The Kinesis freestyle keyboard features two halves, connected using a 20-inch cable. The second half can be pushed aside, to create room for the mouse.
This keyboard also comes with a wrist rest, to reduce hand fatigue when gaming.  This keyboard features Cherry MX B switches lighting, 12 dedicated macro keys, which can be re-programmed.
10. Razer Cynosa Chroma
Last but certainly not least, is the Razer Cynosa Chroma. Similar to the already mentioned gaming keyboards, the Razer Cynosa Chroma houses all the essentials needed for pleasurable gaming. It features low profile membrane keyboards, Programmable RGB lighting, it features a dedicated wrist rest, media controls and lots more.
There you have it – a comprehensive list of best gaming keyboards for gamers. If you have other recommendations, or you have your personal favorites, do let us know in the comment section below.
Get the most important happenings in your inbox weekly