Your garden will always look good if you give it a lot of time and attention. And as you already know, smart garden tech are everywhere to make your outdoor life seamless. Check out the best options in our list of 5 best garden tech:
1. Philips Hue Lily White:
This option chains with other products using 5m cables, making the system modular and simple to change or add to.
Must Read: 10 Best Philips Hue Apps For Your Android Device
However, you have to ensure the power-supplying base unit has enough juice. Hue offers both 40W and 100W versions and we'll advise you to go for the latter if you need more than 2/3 lights.
2. Meross MSS620: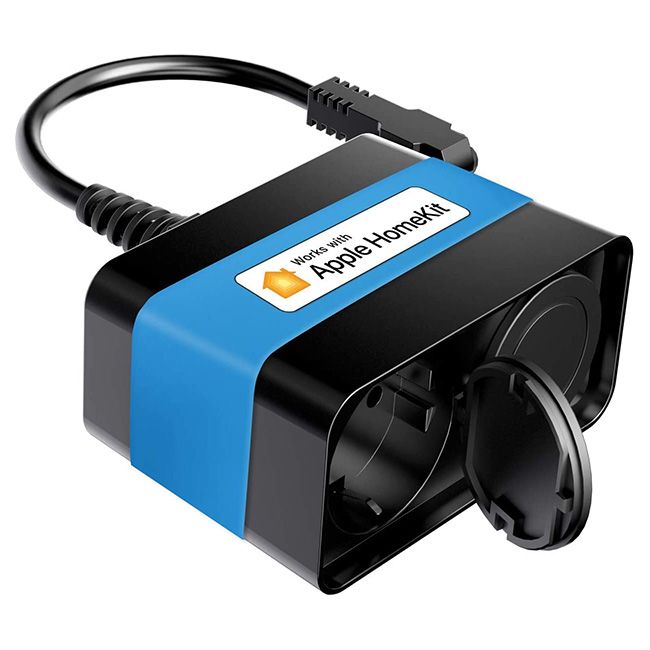 This is a weatherproof smart outdoors plug that allows you to schedule power to every schedule power to every of the sockets while controlling each of the sockets independently. It is an IP44 rated enclosure that will cope with rain, but not major immersion in water. Be aware that its waterproofing only stands while the seals are in place, not when something is plugged in.
3. Rachio 3:
Still on the topic of best garden tech to buy. This product replaces your existing irrigation clock and controls your in-ground sprinklers. Rather than programming your schedule on a small screen, it can be done on a mobile phone or you can allow Rachio to create a schedule on your behalf. It makes use of hyperlocal internet weather sources to know when to water your garden based on the weather.
4. Master Lock Biometric Padlock:
This product works just like the fingerprint scanners of Android smartphones. You simply need to press finger or thumb to the pad to teach the lock your print.
Must Read: 7 Best DIY Home Security Systems
After some time, you'll be able to unlock it with that same digit. Be aware that the lock can hold up to ten prints in its memory, giving the entire family access.
5. Ooni Karu 12:
This small oven gets enough to cook pizzas in the regular Neapolitan style, at temperatures up to 500 degrees centigrade. This option is very flexible and it is a multi-fuel pizza oven.
Must Read: 7 Best Portable Grill
Owners will also be able to cook with wood, charcoal or gas if they purchase Ooni's gas burner. Be aware that this product also lets you use gas at times when you don't want to be stuck tending to the fire.
More Information On Gadgets:
A gadget is a small tool such as a machine that has a particular function, but is often thought of as a novelty. Gadgets are sometimes referred to as gizmos.
In the software industry, "Gadget" refers to computer programs that provide services without needing an independent application to be launched for each one, but instead run in an environment that manages multiple gadgets.
There are several implementations based on existing software development techniques, like JavaScript, form input, and various image formats.
The earliest documented use of the term gadget in context of software engineering was in 1985 by the developers of AmigaOS,
The operating system of the Amiga computers (intuition.library and also later gadtools.library). It denotes what other technological traditions call GUI widget—a control element in graphical user interface. This naming convention remains in continuing use (as of 2008) since then.
It is not known whether other software companies are explicitly drawing on that inspiration when featuring the word in names of their technologies or simply referring to the generic meaning. The word widget is older in this context.
In the movie "Back to School" from 1986 by Alan Metter, there is a scene where an economics professor Dr. Barbay, wants to start for educational purposes a fictional company that produces "widgets: It's a fictional product."
Get the most important happenings in your inbox weekly