Google shocked everyone when their latest mobile devices were unveiled, and it proved to the world that Pixel is taking over and the era of the Nexus are long forgotten. The Pixel and Pixel XL are blessed with stunning features like the new Google Assistant. However, they are quite costly, which automatically means they must be protected at all times. We will help you safeguard it the right way with our list of 7 Best Google Pixel And Pixel XL Cases:
1. Spigen Rugged Armor Case:
This case provides lots of protection and it will not make your device more expensive. It possesses Air Cushion tech that prevents impacts with its military-grade protection. There are exact cutouts for speakers, charging port, headphone jack, camera, and fingerprint sensor and the buttons are well covered.
2. MNML Thin Case:
If you are a minimalist preacher, this is the option to go for. It could pass as the world's thinnest case at just 0.35mm thin and it can be bought in various colors, including Really Blue and Red.
Must Read: 6 Best Smartphone Case Manufacturers 
This case provides added grip and protection from scratches without giving it an unnecessary bulky feel. It is not so expensive too.
3. Spigen Liquid Crystal Case:
If you are searching for an ultra-slim case that provides some protection for the phone from sudden drops while still flaunting your phone's look, this is the case to go for. It possesses exact cutouts for the charging port, headphone jack, and bottom-firing speaker. It also comes with a beveled cutout for the fingerprint scanner that lets you enjoy the fresh swipe gestures that are available.
4. RhinoShield CrashGuard Bumper:
Rather than going for ordinary TPU case, RhinoShield concentrates on material innovation. The RhinoShield CrashGuard Bumper case comes with a custom formulated polymer that ensures it is never heavy while providing 360-degree impact protection.
Must Read: 7 Best Android Accessories
It is also very simple to grip because of its matte texture, and all its ports come with exact cutouts that allow users to easily access their buttons.
5. TUDIA Arch Case: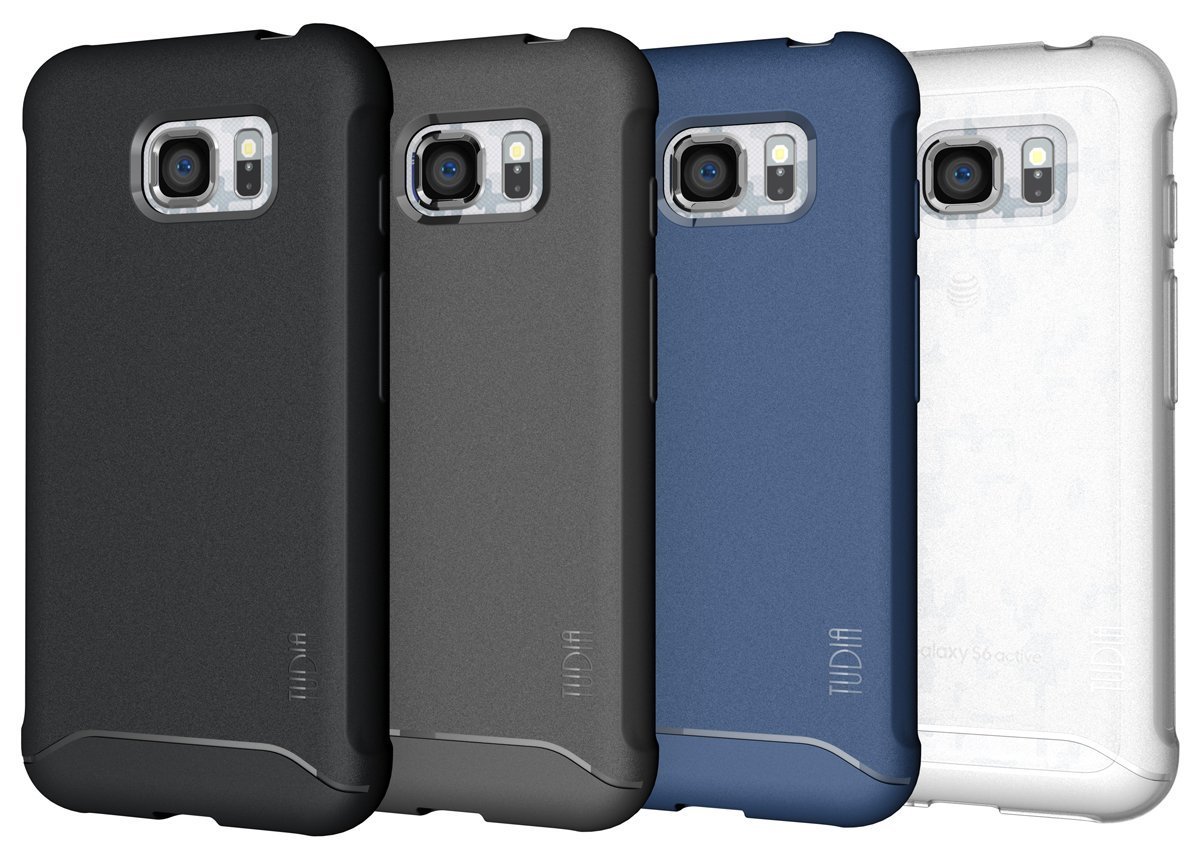 This is another ultra-slim TPU case that provides a soft feel while holding and a matte finish that assists with the grip. It comes with exact cutouts for the speaker, headphone jack, and charging port plus a beveled cutout for the fingerprint scanner. The colors available are black, blue, grey, and frosted clear. Its price is fairly reasonable too.
6. Poetic Affinity Case:
This is another brilliant case that is thin and will never feel heavy for any user. It was manufactured with the required protection to the areas that are mostly the impact points.
Must Read: A Guide and Tips For Buying Used (Second Hand) Smartphones
The case aids the combination of a hard polycarbonate shell with soft, shock-absorbent TPU that appears sharp. Its slides come with an anti-slip ridged texture for a great grip plus ridged stress dissipating internal pattern for shock absorption.
7. Caseology Parallax Case:
This case is super stylish and it also provides the protection you need. It possesses dual layers of protection, a flexible TPU case, and a structured polycarbonate bumper for complete protection against potential damage. Its geometric pattern on the back appears nice too alongside the soft-touch finish.
More Information On Google Pixel:
Google Pixel is a brand of consumer electronic devices developed by Google that run either Chrome OS or the Android operating system.
The Pixel brand was introduced in February 2013 with the first-generation Chromebook Pixel. The Pixel line includes laptops, tablets, and smartphones, as well as several accessories.
Google announced the first generation Pixel smartphones, the Pixel, and the Pixel XL, on October 4, 2016 during the #MadeByGoogle event.
Google emphasized the camera on the two phones, which ranked as the best smartphone camera on DxOMarkMobile with 90 points until HTC released the U11, which also scored 90 points.
This is largely due to software optimizations such as HDR+. The Pixel phones also include unlimited cloud storage for pictures on Google Photos and, for devices purchased directly from Google, an unlockable bootloader.
Google announced the first generation Chromebook Pixel in a blog post on February 21, 2013. The laptop includes an SD/multi-card reader, Mini DisplayPort, combination headphone/microphone jack, and two USB 2.0 ports.
Some of the device's other features include a backlit keyboard, a "fully-clickable etched glass trackpad," integrated stereo speakers, and two built-in microphones.
There you have it – a comprehensive list of best Google Pixel and Pixel XL cases. If you have any personal favorite or other recommendations, feel free to drop them in the comment section below.