Anything that has to do with your dream gaming PC comes with the challenge of getting a hold of the most appropriate graphics card to suit your needs, wants and budget. It all depends on your personal choice and budget, so below is our list of 10 Best Graphics Card For Your PC In:
1. Nvidia GeForce GTX 2080 Founders Edition
This is an appropriate card being sold right now as it caters for performance and cost. Even if the GTX 2080 is still going for a high price, it is a brilliant option to go for. The upgraded version, 2080 Ti, is more robust but the extra money you pay might be a waste due to just a relatively marginal boost in computing power (between 10 and 30 percent), especially when we consider the restricted use scenarios for ray tracing going on right now.
Although Battlefield V appears better with ray tracing turned on, it is a restricted field of the game that presently seizes the opportunity presented by the technology. We expect additional games that will explore ray tracing and the cost of the Ti to reduce, and by that time, it might look like a more than a decent proposition, but for now, 2080 does a good job.
2. Nvidia GeForce GTX 1660
This a new-school, entry-level graphics card that offers brilliant performance and at a decent price. It fits into the role of the GTX 1060 vacated and guarantees a more adequate performance as you also pay less. The GTX 1660 makes proper use of the Turing architecture that was first seen in the RTX lineup but connected to the widely available GDDDR5 VRAM.
3. AMD Radeon VII
This was a response to Nvidia's high-end 20-series cards at the beginning of the year, and it is focused at demanding gamers that are massive fans of AMD and remain unsure about the ray tracing craze. It is a decent card that guarantees strong 1440p and an appropriate 4k Ultra performance. If you ever fancy a top-shelf AMD card or want their HMB2 memory solution, this is an ideal choice.
4. Nvidia GeForce GTX 1070 Ti
This is one of the best cards available in the stores around you. If you seek a card to power games at 1440p resolution and that can simply make use of plus you do not care about cards that perform great and attracts a very high price, the 1070 Ti aids you to choose well as it caters for a decent performance and a price that will not hurt your pocket.
This card is the response to the AMD's Vega line. If you desire that outstanding performance but you are not prepared to upgrade to anything in the 20-series family, this is an option that will preserve your cash.
5. AMD Radeon RX 570 4GB
If you seek a 1080p card, there are no better options out there than this graphics card. Overall, it beats the GTX 1060 3GB slightly and even if it uses more power, it costs less than the least costly 1060 you will find around. Several desktops will run this 150W card seamlessly without any glitches.
The major disadvantage with the RX 570 is that it has been here for a while and it is getting old, if you decide on the less costly 4GB model, future games could pose a challenge. But having said that, running future games at ultra quality is not feasible in the first place.
6. Nvidia GeForce RTX 2060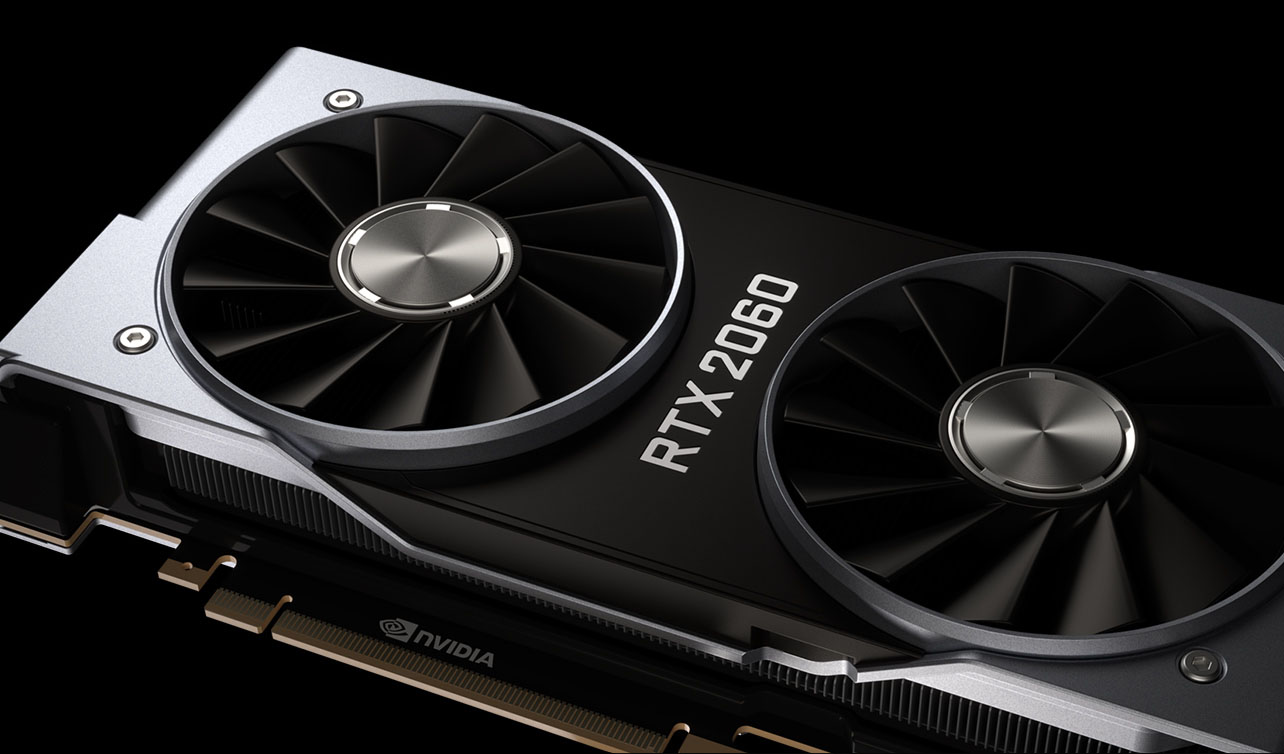 This is the newest release from Nvidia in its RTX line, and it is the very pocket-friendly way to ensure your rig is set for our ray tracing, DLSS enabled future. The RTX 2060 performs better than the card it is supposed to replace, 1070. It gets you everything packed into the 2070's stable, just slightly less of each, but if you aim to purchase a card that will take care of 1080p and 1440p gaming. this is a very cheap way to make that happen.
If you own something in the 1070 range already, then moving straight to 2060 might be too soon, especially around launch when the price is still on the high side. But if you want to upgrade from a 970 or lower card, 2060 is a remarkable option.
7. GeForce GTX 1660 Ti 6GB
This is Nvidia's newest GPU yearly. It picked up from where the GTX 1060 cards stopped and added more bandwidth plus a better performance at almost the same price. There are a few setbacks though. You get to stick with 6GB of VRAM. Agreed, the GDDR6 memory offers fifty percent more bandwidth than the 1060 6GB GDDR5, but some more recent games are beginning to go beyond 6GB at certain settings. There are also RTX features that are nowhere to be fund.
8. AMD Radeon RX 580 8GB
Lots of gamers do not joke with their budget, and even if a quicker card is what we all desire if you run a 1080p display, most times it results in excessive use. Mainstream GPUs like the RX 570/580 and GTX 1060 3GB/6GB are close to the original MSRP, with sales reducing than MSRP. The RX 580 8GB edges the GTX 1060 6GB in performance but will require more power. The battle comes down to their pricing and the US market prefers the Radeon RX 580 right now.
You can find the RX 580 8GB for less than $200, even though the 590 is 10-15 percent quicker but will cost you 40 percent more. We wait for the RX 590 to reduce its price or for us to find out about a fresh successor, but till then, the 580 8GB is still one of the best values you will get in a graphics card.
9. Nvidia GeForce GTX 1060 6GB
This is Nvidia's ancient 1060 cards that can serve as an option to the RX 580/570, even if with the launch of GTX 1660 Ti, we think the supply of the 10-series cards will end up becoming non-existent. Right now though, the price has reduced and 1060 6GB still offers apt performance. The most brilliant advantage you get with a GTX 1060 is that it makes use of close to 50W less power than the RX 580. If you do not fancy the RX 580 or GTX 1660 Ti, try this one.
10. Nvidia GeForce RTX 2070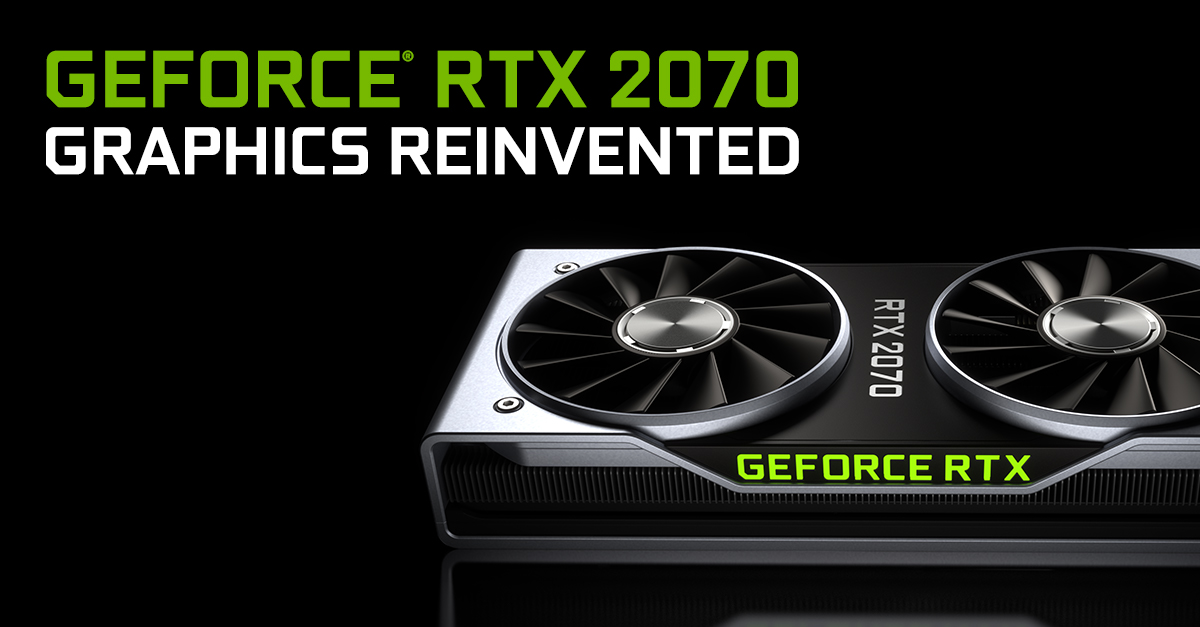 If you plan to keep sticking with QHD, with some quick forays into 4K, RTX 2070 is your ideal graphics card. Its performance beats that of the GTX 1070. You will not just be allowed to play everything at 1440p, you must also expect a brilliant performance as well. But do not forget that the RTX 2070 is more costly than the one that came before it, so the tradeoff in price-to-performance may not be all that important – especially if your former card was a Pascal one.
There you have it – a comprehensive list of Best Graphics Card For Your PC. If you have any personal favorites, feel free to drop them in the comment section below.