Home improvement and home design are very important. They are not always expensive and it should not take too much of your time, even if sometimes it does. Your mobile phone cannot spend the cash or do the work on your behalf. However, your mobile device can assist you with some parts of the process. Let's see the assistance they render in our list of 10 Best Home Design Apps For Android:
1. Build.com
This is a fresh home improvement app. It is basically like Amazon but it is known for all things construction. It comes with several tools, supplies e.t.c that are for sale. It is a simple shopping application. Users will be able to monitor orders, purchase stuff, create wishlists and so on. It is also useful for consulting project advisers on a lot of things. The app will cost you nothing.
2. Home Design 3D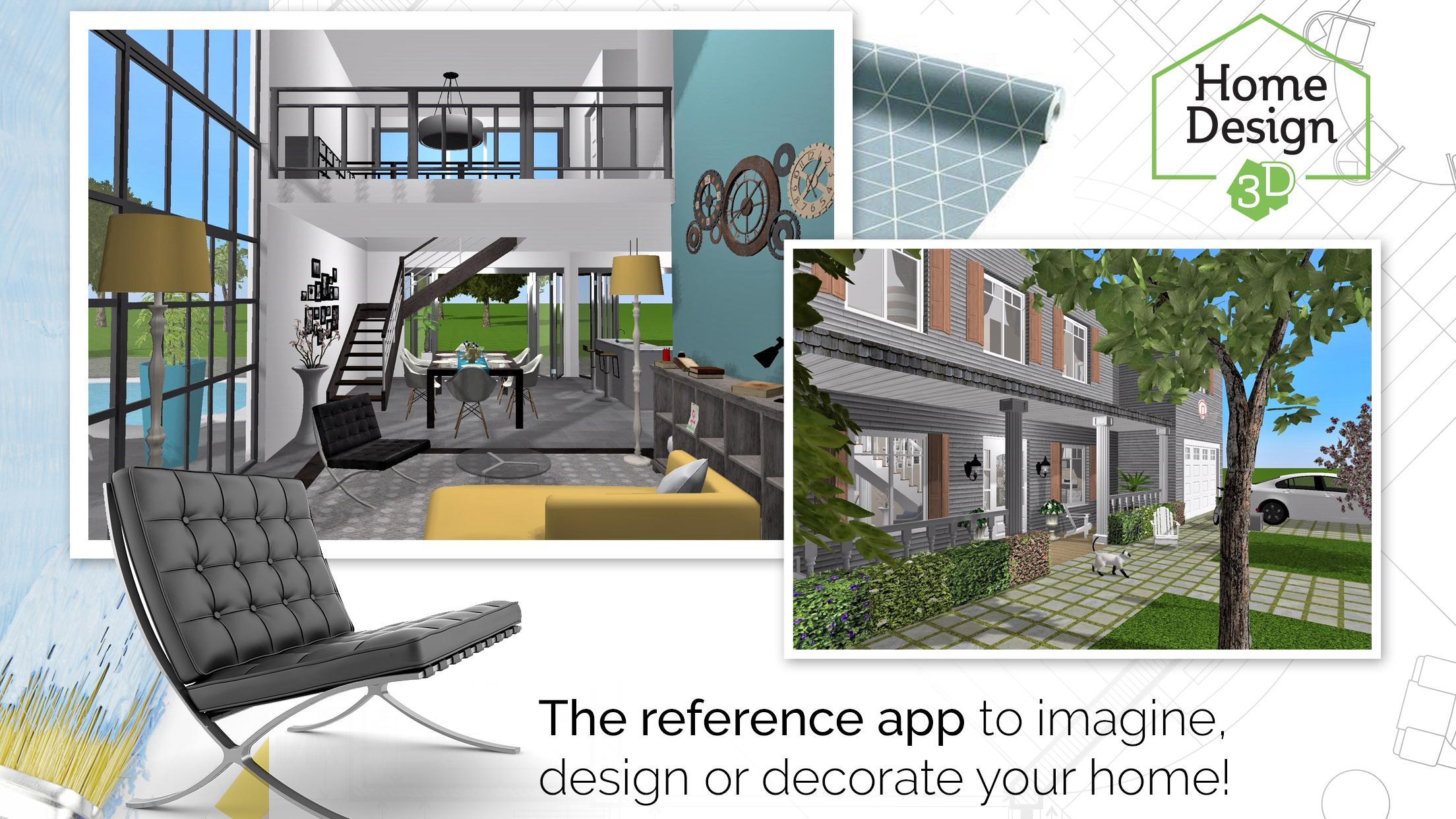 This is a popular home design app. It lets you draw your room and outdoor areas in 2D or 3D. You will be able to fill the space with furniture and more decorative items. It comes with a database of more than 1,000 items. Users can also edit objects to modify their shape. It works offline as well.
3. Homify
This is a fresh home design app. It is the home of ideas if you want to improve your house. It possesses a library of more than 1.5 million pictures of several interiors and architectural designs. It is possible for the app to recommend home decorators, interior designers, or other professionals for you. It will cost you nothing and there are no in-app purchases.
4. Houzz
This is a popular home design app. It has a lot of fans because of its amazing design. Luckily, it functions well too. It comes with a collection of more than eleven million pictures.
Must Read: 10 Best Material Design Apps For Your Android Phone
It is possible to save your favorite ideas for a later date. Houzz possesses a sketch feature and allows you to draw and annotate pictures with your personal ideas. It is free, no in-app purchases, but there are adverts.
5. Pinterest
This is another decent home design and home improvement app. It comes with several ideas on lots of apps. Including DIY home improvements or home design ideas, architectural stuff, furniture ideas and so on. It is responsible for a lot of those neat bookshelf pictures you view on Facebook. It caters for your home improvement as well.
6. Planner 5D
This is a proper home improvement app. It functions like Home Design 3D. Users will be able to draw their rooms in 2D or 3D.
Must Read: Top 4 Best Photoshop Alternatives for Designers
You will then be able to fill it with furniture, decorative items, and so on. Offline use is supported, it syncs between devices, a catalogue of textures and items, and so on. It is quite costly though.
7. YouTube
This is a brilliant resource for DIY home designers and home improvement. You will see a lot of information in the tutorials, how-tos, tips and tricks, and so on. A few home improvement stores keep up simple tutorial channels.
Must Read: How To Download YouTube Videos Using VLC
You will still find those that go deeper. Simple searches can help you locate clips on building things, repairing stuff and so on. A monthly charge will get rid of the ads.
8. Local Home Improvement Professionals
A few employments are just too big for one person to do. Luckily, hiring professionals is easy. There are several apps that can take care of the task. One of which is Google Maps, a beautiful way to locate stuff in your area. This app will even allow you to check out the people and the prices. It is a useful app.
9. Your local hardware store
Several local hardware chains come with their apps too. Home Depot (linked) and Lowe's are amazing general purpose stores. A few options like Target, Walmart e.t.c sell stuff like home decor and basic furniture. Applications like Sears can even assist you with things like AC installations.
10. IKEA Store
We are all familiar with IKEA. They have a lot of simple stuff for a cheap price. Their stores are all over the place too. Users will be able to see their inventory, shop for things, keep a wishlist and so on. It helps to store your loyalty card for rapid access, locate stores closeby, and find stuff quicker in-store. Expect bugs in it but it still gets the job done.
There you have it – a comprehensive list of best home design apps for Android. If you have other recommendations, feel free to drop them in the comment section below.