It doesn't matter if you are an athlete searching for ways to help with post-workout recoveries or you keep battling intense back pain while you go about your daily activities, see our list of 5 best massage guns for instant muscle relief:
1. Hypervolt:
Hyperice's Hypervolt model delivers the best all-around value with 3 speeds up to 3,200 percussions per minute (PPM), 5 head attachments and a rechargeable lithium-ion battery that holds up to two hours of juice. It comes with multiple speeds, it is not noisy and it is very simple to handle.
2. VYBE Percussion Massage Gun:
For those who are searching for a budget-friendly option, this is the one to go for. It is not heavy at 2.5 pounds, plus it has eight-speed settings and nine different attachments.
Must Read: 5 Best Beauty Gadgets For Your At-Home Spa In 2021
It is amazing for those who live on the go and it possesses 2 rechargeable batteries to ensure you never run out of juice.
3. Hypervolt GO: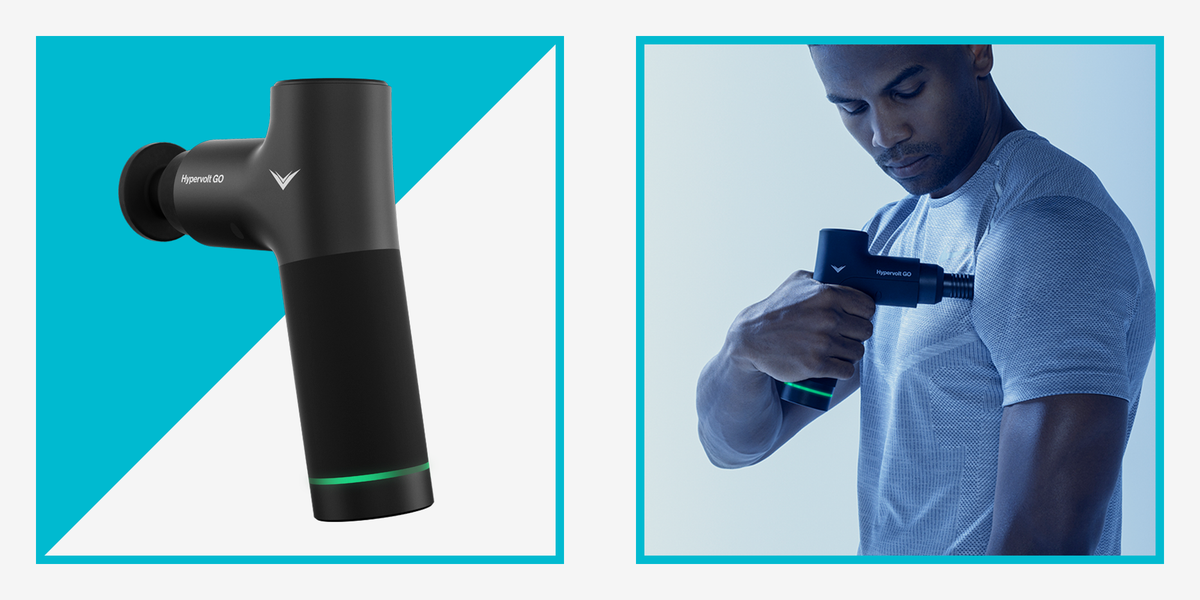 Still on the topic of best massage guns for instant muscle pain relief. This option is known for its fast-charging battery, reduced noise levels, power and ease of use. Weighing in at 1.5 pounds, it is definitely a travel-friendly option, plus it is powerful as several other full-size guns. It is surely a quality lightweight option that can be moved about easily or packed in a bag when travelling.
4. Theragun PRO:
This massage gun is surely in a class of its own due to its ergonomic grip and adjustable arm, and it is very simple to angle the arm for a personalized massage for a specific part of the body.
Must Read: 5 Best Gadgets To Help You De-Stress
Other features include the six speeds, seven attachments, two batteries lasting five hours total and Bluetooth capabilities.
5. Wahl Deep Tissue Therapeutic Massager:
This option is recommended for starters who are searching for a budget-friendly option before stepping up. It possesses 4 attachment heads even if it is not battery-operated.
Must Read: 7 Best Massage Guns To Buy
It comes with a 9-foot power cable, therefore you'll be able to move about seamlessly. Users can even expect two speeds and two vibration settings with up to 3,350 PPM.
More Information On Gadgets:
A gadget is a small tool such as a machine that has a particular function, but is often thought of as a novelty. Gadgets are sometimes referred to as gizmos.
In the software industry, "Gadget" refers to computer programs that provide services without needing an independent application to be launched for each one, but instead run in an environment that manages multiple gadgets. There are several implementations based on existing software development techniques, like JavaScript, form input, and various image formats.
The earliest documented use of the term gadget in context of software engineering was in 1985 by the developers of AmigaOS, the operating system of the Amiga computers (intuition.library and also later gadtools.library).
It denotes what other technological traditions call GUI widget—a control element in graphical user interface. This naming convention remains in continuing use (as of 2008) since then.
It is not known whether other software companies are explicitly drawing on that inspiration when featuring the word in names of their technologies or simply referring to the generic meaning.
The word widget is older in this context. In the movie "Back to School" from 1986 by Alan Metter, there is a scene where an economics professor Dr. Barbay, wants to start for educational purposes a fictional company that produces "widgets: It's a fictional product."