Prison movies are rampant these days because they are not just intriguing, they are also very entertaining for most
movie lovers
. If you crave for a script and visuals that will break down life within the premises of a jail today, here is our list of 7 Best Prison Movies, Documentaries And Series On Netflix:
1. 13TH:
This one is all about the US Constitution that banishes slavery. This amazing documentary is filled with lots of academics, activists, and politicians as they engage in the exploration of the realities of the US justice system. It is not an easy watch, but it is something every citizen of the world should see.
2. The Fear of 13: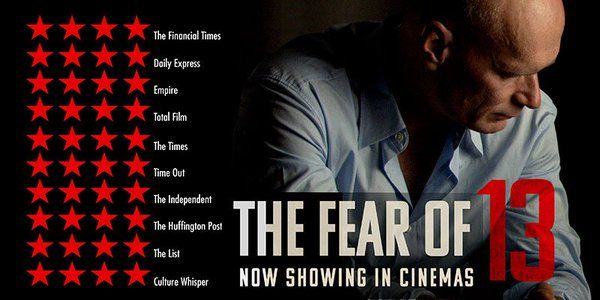 This is a docu that concentrates on the story of Nick Yarris, a man who spent 22 years on death row after being falsely convicted of murder. He regained his freedom in 2004 after DNA evidence helped in his investigation.
Must Read: 5 Best Gangster Movies On Netflix
We already know how the story ended, but this docu is still filled with lots of twists and turns that you will not want to miss out on.
3. The Stanford Prison Experiment:
Still on the topic of best prison movies on Netflix. If you have heard about the Stanford prison experiment, this drama will expatiate on it for you. In it, Philip Zimbardo, a psychology professor at Stanford, gives 20 random students the chance to be prisoners and guards in a mock prison setting.
Must Read: 10 Best Netflix Battle Movies You Need To Watch
The students eventually lose themselves in their roles and the guards became more abusive. The drama is intriguing, scary, and eye-opening.
4. Shot Caller:
Nikolaj Coster-Waldau, the Game Of Thrones actor, featured in this one and the movie focuses on a tragic DUI accident that sends him to prison on a negotiated 16 months sentence.
Must Read: 5 Best Netflix War Movies To Watch
While he was incarcerated, Nikolaj got involved with a very violent white supremacist gang and the battle eventually exposed him to a life of crime.
5. The Platform:
This is a Netflix Original and it shows viewers a dystopian prison of the future: where prisoners are kept in vertical cells.
Must Read: 5 Best Drama Movies On Netflix
Expensive foods are abundant and inmates at the top feed as they please, while those below starve all day long. It is a thriller you need to watch.
6. Orange Is The New Black:
This is a Netflix prison series most people already know about. Based on Piper Kerman's memoir, the story concentrates on Piper Chapman (Taylor Schilling,) who gets sentenced to 15-months in a minimum-security prison. It ended in its 7th season, so if you have not started at all, you have a lot to catch up on.
7. Wentworth:
It features women in prisons like Orange Is The New Black, but this series is much darker and scarier. The show focuses on Bea Smith (Danielle Cormack), who gets sentenced to jail for attempted murder and then fights for survival in prison. Season 7 just ended and Season 8 was recently commissioned.
More Information On Prison:
A prison, also known as jail is a facility in which inmates (or prisoners) are forcibly confined and denied a variety of freedoms under the authority of the state.
Prisons are most commonly used within a criminal justice system: people charged with crimes may be imprisoned until their trial; those pleading or being found guilty of crimes at trial may be sentenced to a specified period of imprisonment.
In simplest terms, a prison can also be described as a building in which people are legally held as a punishment for a crime they have committed.
Prisons can also be used as a tool of political repression by authoritarian regimes. Their perceived opponents may be imprisoned for political crimes, often without trial or other legal due process; this use is illegal under most forms of international law governing fair administration of justice.
In times of war, prisoners of war or detainees may be detained in military prisons or prisoners of war camps, and large groups of civilians might be imprisoned in internment camps.
The use of prisons can be traced back to the rise of the state as a form of social organization. Corresponding with the advent of the state was the development of written language, which enabled the creation of formalized legal codes as official guidelines for society.
The best known of these early legal codes is the Code of Hammurabi, written in Babylon around 1750 BC.
The penalties for violations of the laws in Hammurabi's Code were almost exclusively centered on the concept of lex talionis ("the law of retaliation"), whereby people were punished as a form of vengeance, often by the victims themselves.
This notion of punishment as vengeance or retaliation can also be found in many other legal codes from early civilizations, including the ancient Sumerian codes, the Indian Manusmriti (Manava Dharma Sastra), the Hermes Trismegistus of Egypt, and the Israelite Mosaic Law.
There you have it – a comprehensive list of best prison movies on Netflix. If you have any personal favorites or other recommendations, feel free to drop them in the comment section below.
Get the most important happenings in your inbox weekly