PlayStation 5 does not just enhance your gaming experience with amazing graphical upgrades, it also makes your gaming lifestyle enjoyable with beautiful 3D sound, and what better way to enjoy this sound than with effective headsets? See our best options in our list of 5 best PS5 headsets in November:
1. Sony Pulse 3D:
If there is one PS5 headset that you should absolutely invest in, it has to be this one. It is sleek, light, and very comfortable, plus you are guaranteed affordability and a quality microphone.
Must Read: 5 Best Gadgets To Step Up Your Online Gaming
It delivers better noise isolation and is a better fit for glasses-wearing gamers. The only disadvantage here is its 12-hour battery life that will frustrate those who want more.
2. Turtle Beach Stealth 600 Gen 2:
If full Tempest 3D Audio support isn't really your cup of tea, this is the option to go for. It comes with Turtle Beach's Superhuman Hearing tech that boosts all the sound details critical to your game and a ProSpecs feature which allows you to comfortably wear the headset with your glasses on. It is also home to a comfortable flip-to-mute mic and longer battery life of 15 hours.
3. Arctis Prime:
What this headset lacks in frills, it makes up for in solid construction, breathable comfort, decent noise isolation, and decent sound.
Must Read: 10 Best Gaming Keyboards for Gamers
It is the best option for PS5 gamers who are working on a budget and you just have to plug in a 3.5mm jack to your PS5 gamepad and you'll be good to go.
4. SteelSeries Arctis 7P+: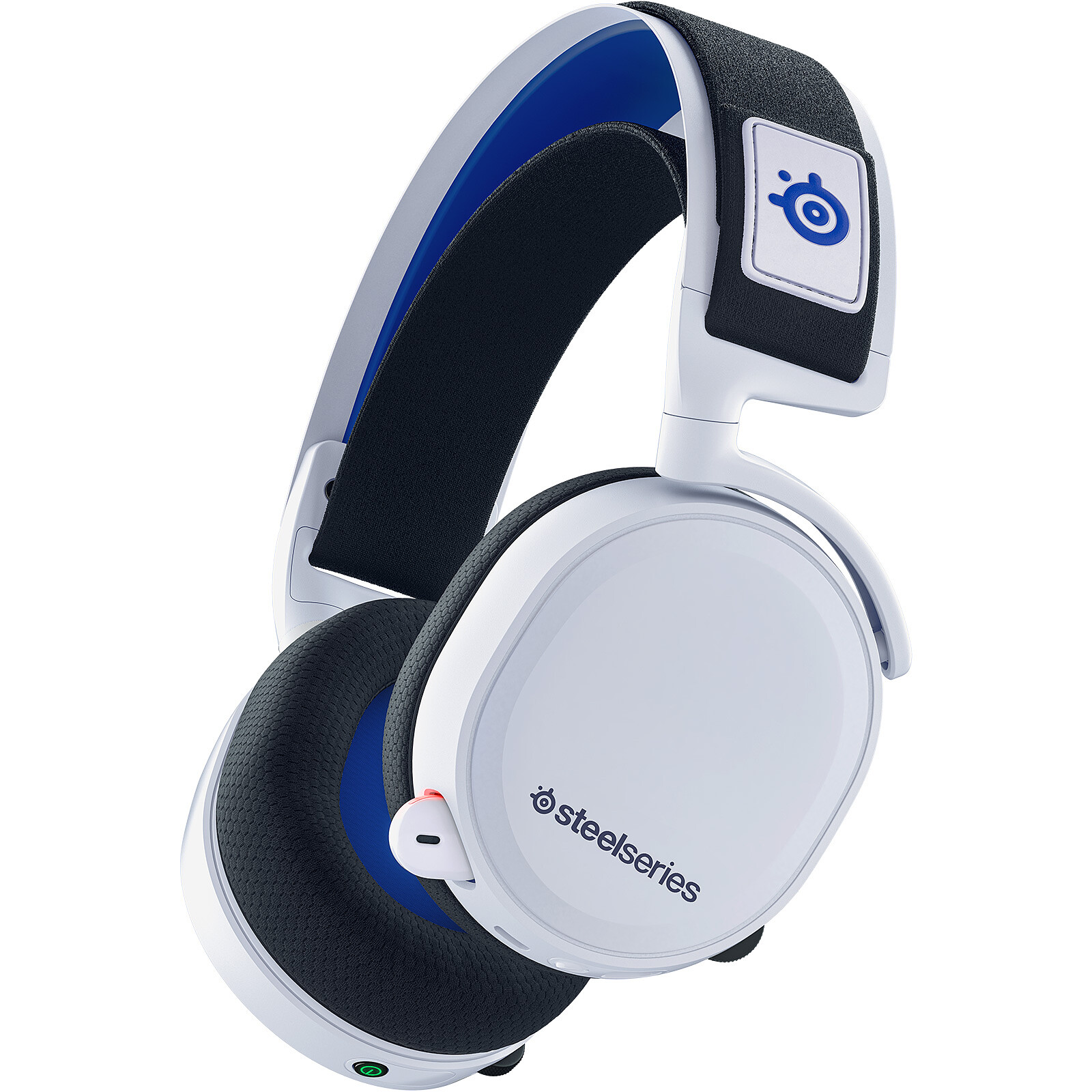 This option works with any system at all and it comes with both USB and USB-C transmitters, therefore you have one headset to rule everything.
Must Read: 5 Best Alexa Headphones To Buy
It also comes with about 30 hours of battery life, basically doing better than Sony's offering. This headset delivers boasts good sound quality, solid build quality, and great comfort for a long period of time.
5. Razer Barracuda X:
This headset provides THX Spatial Audio support for a 7.1 surround sound experience, however, be aware that this feature will need a paid app to activate and it'll be worth it for a lifetime of immersive gaming.
It comes with decent battery life, it is lightweight and it delivers a sleek and minimalist design that makes people assume it is one of the regular pairs of headphones.
wrapping up: There you have it – best PS5 headsets in November. Feel free to drop your personal favorite and other recommendations in the comment section below.
More Information On Gadgets:
A gadget is a small tool such as a machine that has a particular function but is often thought of as a novelty. Gadgets are sometimes referred to as gizmos.
In the software industry, "Gadget" refers to computer programs that provide services without needing an independent application to be launched for each one, but instead run in an environment that manages multiple gadgets.
There are several implementations based on existing software development techniques, like JavaScript, form input and various image formats.
The earliest documented use of the term gadget in the context of software engineering was in 1985 by the developers of AmigaOS, the operating system of the Amiga computers (intuition.library and also later gadtools.library).
It denotes what other technological traditions call GUI widget—a control element in the graphical user interface. This naming convention remains in continuing use (as of 2008) since then.
It is not known whether other software companies are explicitly drawing on that inspiration when featuring the word in the names of their technologies or simply referring to the generic meaning. The word widget is older in this context.
In the movie "Back to School" from 1986 by Alan Metter, there is a scene where an economics professor Dr. Barbay, wants to start for educational purposes a fictional company that produces "widgets: It's a fictional product."