If you ply Nigerian roads frequently, you should have the required knowledge of the difference between the decent road transport companies and the terrible ones. The quality that customers enjoy when they do business with an excellent transport service is vital, so is the speed. In this article, we going to explore a list of 10 Best Road Transport Companies In Nigeria: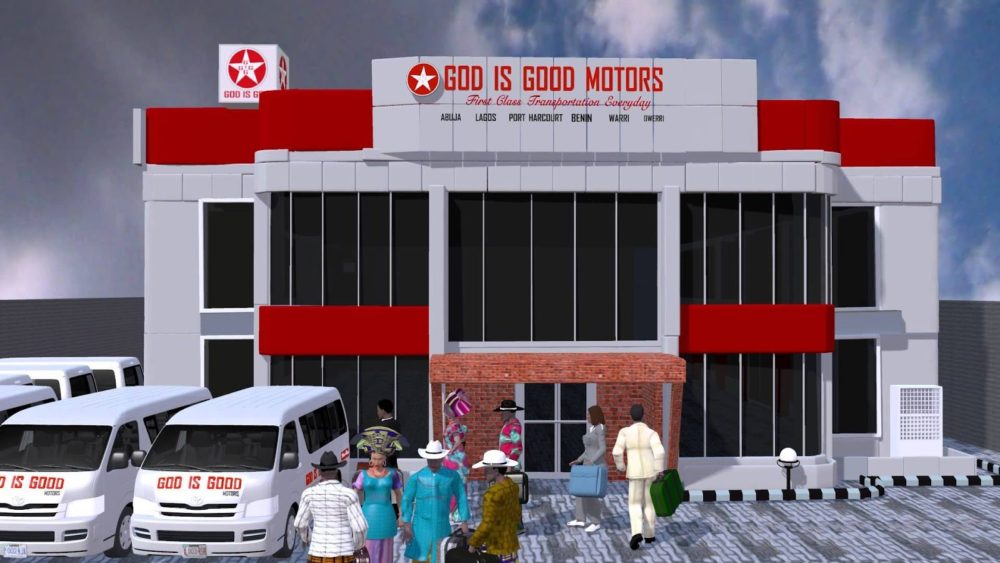 1. God is Good Motors (GIGM)
This is one of the most-used transport company in Nigeria. Their facilities are so high that customers have no choice but to use them again. The company began work in 1998 with their HQ in Edo State. Services they offer include online booking, safety, maintenance, charter services, haulage services, the sale of vehicle spare parts e.t.c. Their bus terminals can be seen at Abraka in Asaba and Jibowu in Lagos State. They provide the appropriate comfort required of its customers on a daily basis. It is a safe way to travel by road in Nigeria.
2. ABC Motors
Formerly referred to as Associated Bus Company, from the small travel organization that was established in 1993, it has risen to the level of being seen as one of the best transport companies today. The drivers are well-trained, and their vehicles are the epitome of road-worthy. Their staffs treat customers with the utmost respect they deserve, and you always get the best experience you crave.
ABC Transport travels to other African countries as well like Ghana and Togo to prove their international reach. This transport company has an online tracking system that aids you to monitor any parcel of yours and hotel service for temporary accommodation. The hotel is located in Abuja.
3. Chisco Transport Ltd
Founded in 1978 by Dr. Chidi Anyaegbu, Chisco Transport Ltd is seen as one of the pioneers in the transport industry in Nigeria. They are all over Nigeria in every state in the country with booking processes that can be done anywhere from the comfort of your house. Their services reach some parts of West Africa sometimes.
4. Young Shall Grow Motors Ltd
Also known as YSG, this company had its humble beginning in the East back in the days and is now the pacesetter it has become right now as regards helping the Nigerian transport system. They travel nationwide and can be relied on.
Their buses vary according to the type of service you prefer. They have huge buses and smaller ones to make your traveling experience worth your money.
5. GUO Transport
Also known as G.U Okeke and Sons, they have dazzled Nigerians with their reliable and durable buses for a long time now, especially if your destination is the North. Their start and where they now clearly show the massive growth they have accumulated via quality service to their customers. Some of their destinations include Kano, Owerri, Onitsha, Lagos, Abuja, Gusau and Sokoto State. Just visit their website and book your trip easily.
6. Cross Country Limited
This transport company is trustworthy and amazing-to-use. It was incorporated in 2001, and they officially began operations a year later. Presently, they go beyond Nigeria to some parts of West Africa from time to time. Cross Country has also shown that they care for our NYSC corps members as they have a special package for them.
They offer a direct transport service from their bus terminal to the NYSC camp, and there's always in-transit food and drinks.
7. Ifesinachi Transport Limited
With durable and quality service, they are popular for traveling from Lagos State to Abuja and several states in the East. They have shown they are also a force to reckon with in the industry and Nigerians that have used and enjoyed their service can back that up.
8. Peace Mass Transit
One of the most popular and most fun-to-use transport service in South Eastern Nigeria. They are working on getting into other parts of the country right about now. Their buses are of the right standard, and the convenience that comes alongside a journey with them provides customers with the maximum satisfaction they paid cash.
9. Bonny Way Motors Nigeria Ltd
Their owners pride themselves to be a world-class leading transport company that offers top class service for Nigerians that travel via the road on a daily basis. With their practical, innovative and customer-focused enterprise support services, they are indeed one of the best to look at for all transportation needs.
Bony Way Motors limited was incorporated on 4th June 1998. It commenced business the same year.
10. Benue Links Nigeria Ltd
Fairly unknown when you compare with the ones above, but they are a transport company to consider as well. Their mission is to provide safe, reliable, comfortable and affordable transport service in Nigeria and beyond. Customers are also assured of our 100% Insurance cover whenever they travel with them.
There you have it, a comprehensive list of best road transport companies in Nigeria. If you have other recommendations, feel free to drop them In the comment box below.