Smart bulbs are becoming increasingly important in our different homes. These lights are incredibly vital because they do more than just light up a room. These smart Lamps simply serve as substitutes for alarms, aid home security, and generally make you feel better. See our best options in our list of 7 best smart lamps to buy:
1. Philips Hue Go portable light:
This has to be the best option in the world of smart lighting. This smart light is a combination of smart lamps and smart bulb and it has wireless support, meaning, you can take it anywhere.
Must Read: Wanting to Make a Smart Home? Start with These 5 Items…
It will last about 3 hours and it comes with an application to control the lighting. Philips Hue Go portable light supports about fifty thousand different shades of white.
2. Hugoai smart lamp:
This is an affordable smart lamp with amazing features. It connects to your local Wi-Fi network and comes with a free smartphone application. This lamp can be easily controlled to generate light in about sixteen million colors. Its brightness can be changed from three to ten percent and the color temperature range is between 2000K to 4000K.
3. Phillips Hue white table lamp:
Still, on the topic of best smart lamps to buy. If you want a less technical smart lamp that does not support millions of colors, this is a reasonable option.
Must Read: 7 Best Home Security Systems
It was launched to create the perfect light setting for all kinds of moods and activities. You can change the light on the Hue application or through voice control with a smart speaker. Its lighting settings are decent for reading and relaxation.
4. Philips Hue White Wellner smart lamp:
Its special design makes it useful for a bedroom night table. You can easily control it via a smartphone app to display its several color options. To control it with your voice, the Hue Smart Hub and a smart speaker are required.
5. Lighting Ever smart lamp:
The lighting ever smart lamp is yet another highly recommended lamp on our list of best smart lamps to buy. that will not require an additional hardware device to work. It is useful for homeowners who need something simple to set up. Simply set it up with your Wi-Fi network and you can begin to get value for your money.
6. Amazon Echo Glow: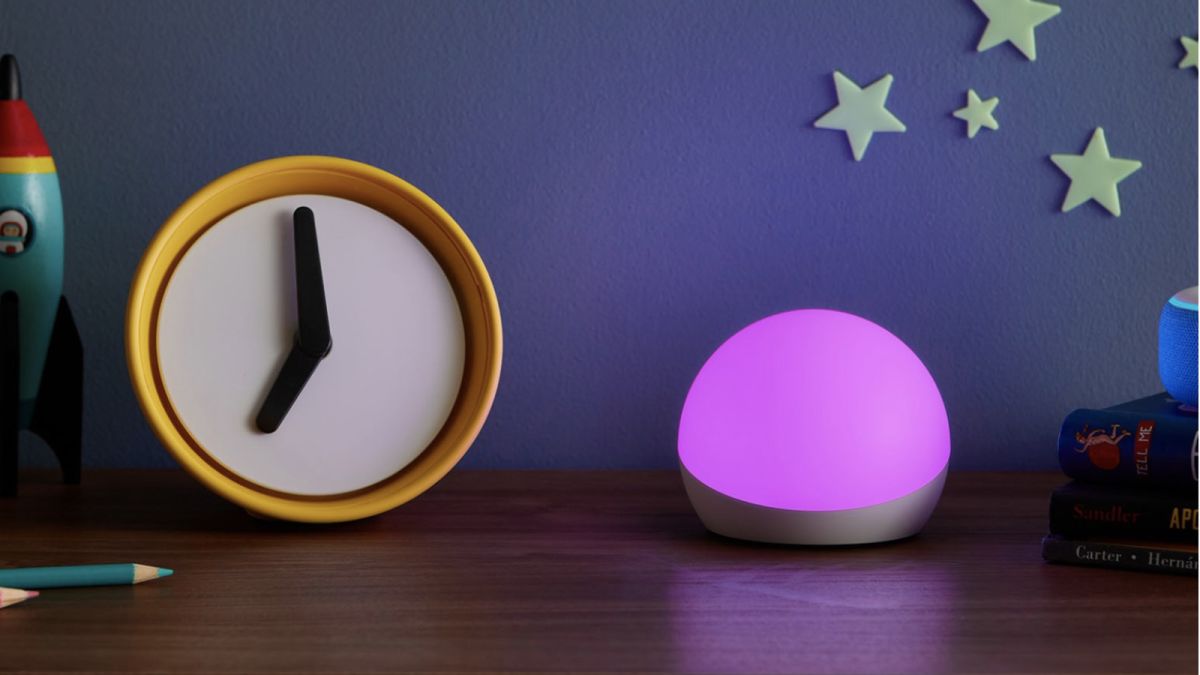 This one is for the children and it is Amazon's first-ever smart lamp. Once paired with an Echo smart speaker, it is a brilliant companion for kids, especially because of its rainbow timer which works as a type of countdown clock for children. This smart lamp can remind the little ones to sleep, shower, and so on.
7. GE Lighting C:
This is an interesting option because it comes with a superb design. It is a circular table lamp reminiscent of fan-less fans. Apart from its decent design, it comes with lots of features at an affordable price. It can also be used as an Alexa smart assistant device. GE Lighting C possesses an integrated speaker, mic e.t.c.
More Information On Smart Lighting:
Smart lighting is a lighting technology designed for energy efficiency. This may include high-efficiency fixtures and automated controls that make adjustments based on conditions such as occupancy or daylight availability.
Lighting is the deliberate application of light to achieve some aesthetic or practical effect. It includes task lighting, accent lighting, and general lighting.
Smart lighting enables households and users to remotely control cooling, heating, lighting and appliances, minimizing unnecessary light and energy use. This ability saves energy and provides a level of comfort and convenience.
From outside the traditional lighting industry, the future success of lighting will require the involvement of a number of stakeholders and stakeholder communities. The concept of smart lighting also involves utilizing natural light from the sun to reduce the use of man-made lighting and the simple concept of people turning off lighting when they leave a room.
Smart lighting that utilizes occupancy sensors can work in unison with other lighting connected to the same network to adjust lighting per various conditions. The table below shows potential electricity savings from using occupancy sensors to control lighting in various types of spaces.
The function of a traditional emergency lighting system is the supply of a minimum illuminating level when a line voltage failure appears. Therefore, emergency lighting systems have to store energy in a battery module to supply lamps in case of failure.
In this kind of lighting system the internal damages, for example, battery overcharging, damaged lamps, and starting circuit failure must be detected and repaired by specialist workers.