Over the years, there has been a narrative that Tablets, fall in place as one of the least hand-held devices you would find a good camera setup. However, the narrative has begun to change, as there has been a pressing need to have more capable cameras. Currently, there are different options to go for, however, this article on 5
best tablet
cameras narrows the options to make decision-making easier.
1. iPad Pro 12.9 M1 (2021):
The best tablet camera experience you can get at the moment will come from the very latest iPad, the iPad Pro 12.9 M1 (2021). On the rear, you get 12MP wide and 10MP ultra-wide rear cameras, along with a time-of-flight (ToF) LiDAR scanner for depth. This setup offers video capture up to 4K at up to 60fps, and Full HD (1080p) capture at up to 240fps.
2. iPad Pro 12.9 (2020):
The iPad Pro 12.9 Pro 20210 features 12MP wide and 10MP ultra-wide rear cameras, along with a time-of-flight (ToF) LiDAR scanner for depth.
Must Read: 5 Best Tablets For Graphic Design
Video recording is capped at  4K @ 60fps. The front-facing camera drops down from 12MP to 7MP and doesn't have the automatic centering feature though.
3. Microsoft Surface 8 Pro:
Still on the topic of best tablet cameras. This 2-in-1 tablet/laptop hybrid hosts a 10MP rear-facing autofocus camera with 1080p HD and 4K video. Upfront, it brandishes a 5MP camera with 1080p full HD video support. It offers clean and clear images.
4. Samsung Galaxy Tab S7+: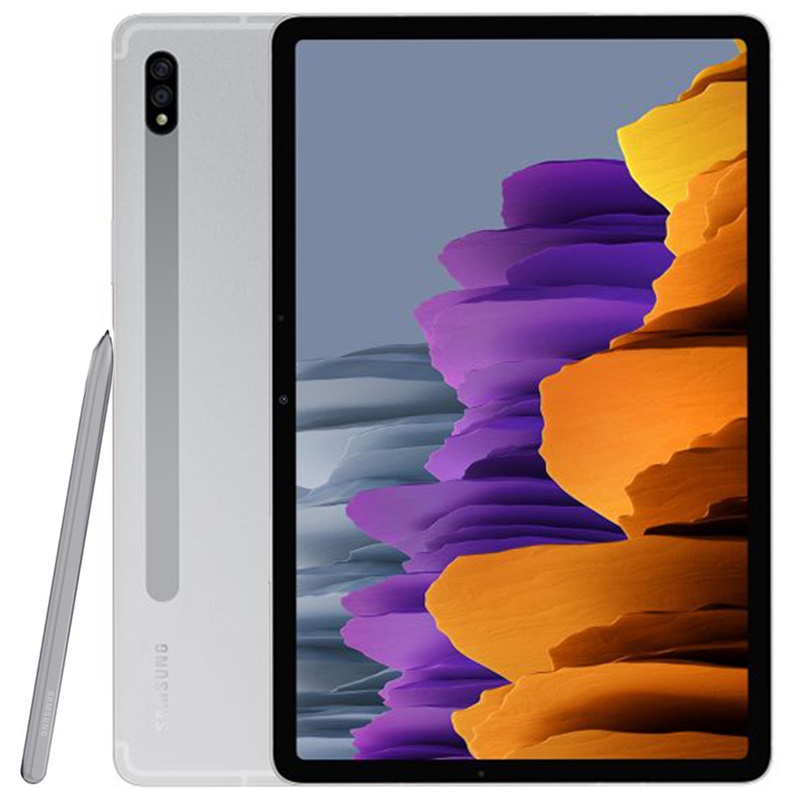 On the rear, we get 13MP wide and 5MP ultrawide cameras, and they are capable of shooting photos with gloriously vivid colors, especially if you take advantage of onboard modes such as Panorama, Night, and Live Focus.
Must Read: 5 Best Tablets For Reading
There's also a Single Take mode, which lets you capture multiple shots from one take, and you can capture 4K video at 30fps.
5. Microsoft Surface Go 2:
Despite the low price, users will be getting a very good 8MP autofocus rear camera that shoots 1080p video. The 5MP front camera actually lets you stream in 1080p too, which gives it the edge over many similarly priced devices, which tend to be stuck around the 720p mark.
wrapping up: 
Having read through this list of 5 best tablet cameras, you will agree with me that your camera experience can be improved with these amazing tablets. If you have any personal favorites do let us know in the comment section below. We would love to hear from you.
More Information On Gadgets:
A gadget is a small tool such as a machine that has a particular function but is often thought of as a novelty. Gadgets are sometimes referred to as gizmos.
In the software industry, "Gadget" refers to computer programs that provide services without needing an independent application to be launched for each one but instead run in an environment that manages multiple gadgets.
There are several implementations based on existing software development techniques, like JavaScript, form input and various image formats.
The earliest documented use of the term gadget in the context of software engineering was in 1985 by the developers of AmigaOS, the operating system of the Amiga computers (intuition.library and also later gadtools.library).
It denotes what other technological traditions call GUI widget—a control element in the graphical user interface. This naming convention remains in continuing use (as of 2008) since then.
It is not known whether other software companies are explicitly drawing on that inspiration when featuring the word in the names of their technologies or simply referring to the generic meaning.
The word widget is older in this context. In the movie "Back to School" from 1986 by Alan Metter, there is a scene where an economics professor Dr. Barbay, wants to start for educational purposes a fictional company that produces "widgets: It's a fictional product."
Get the most important happenings in your inbox weekly