Several potential phone users always look out for 2 things when they decide to purchase a brand new device. They are decent smartphones with amazing features and An affordable one. Are you working with a below 50,000 naira budget but still need a quality, reliable and smooth phone to call your own? You have your answer, here is a list of Top 10 best Tecno phones under 50000 Naira
1. TECNO CAMON 11
The Tecno Camon 11, is unarguably one of the best Tecno Phones you will find around. Its operating system is Android 8.1 Oreo+HiOS4 and it has a screen size of 6.2 inches. Talking about its processor, expect 1.5GHz Quad-Core with network that accommodates 2G, 3G and 4G LTE. With its 3G RAM, 13MP+ 2MP (back) | 16MP selfie camera and an Internal Storage of 16GB, this smartphone definitely stands out in today's market. As regards battery, Tecno Camon 11 has one with a capacity of 3,750 mAh. Fingerprint is available as well. It goes for just ?48,000.00.
2. TECNO POURVOIR 2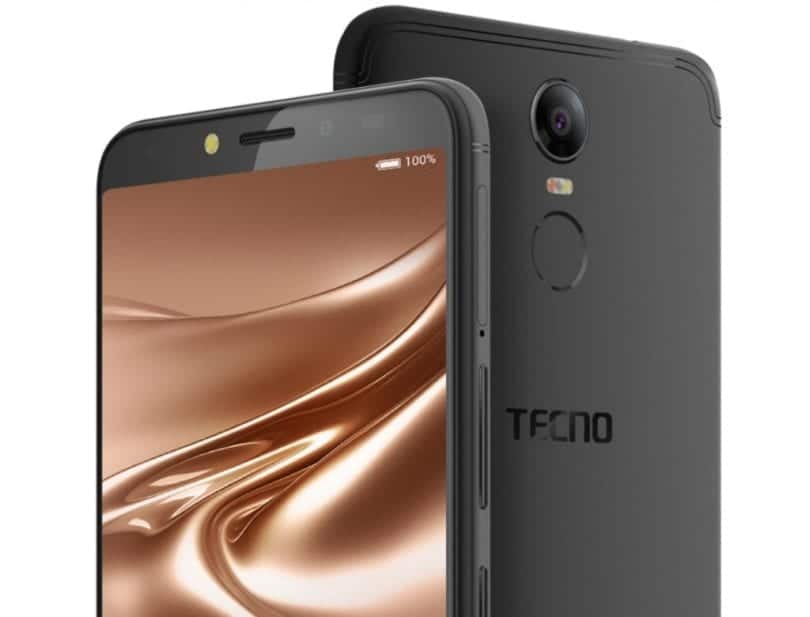 The Tecno Pourvoir 2 is powered by a 1.3 GHz Quad Core processor, 2GB Ram and 16GB of internal storage. The Tecno Pourvoir 2 features a 6.0-inch display. For connectivity, the Tecno Pourvoir 2 2G, 3G and 4G LTE and space concerns will also be far from you with its 16GB internal storage.
Must Read: Tecno Pouvoir 2 Review: Massive Batteries on a Budget
The Tecno Pouvoir 2 is kept alive by a  5,000 mAh capacity a battery. As per camera, 13MP (back) | 8MP selfie camera is what you will be working with. Fingerprints are present. It goes for 50K.
3. TECNO SPARK 2
Tecno Spark 2 is powered by the Android 8.1 Oreo OS +HiOS 3.3 and the screen size is 6.0 inches. 4G is not on this phone as owners are only given the 2G, 3G network options. The device having a 1.3 GHz Quad Core, 13MP (back) | 8MP selfie camera, 16GB Internal Storage, Fingerprint and 3,500 mAh battery capacity, ensures it is one of the most appropriate options to try to purchase if you need a sound, less costly mobile phone. It goes for 40K.
4. TECNO CAMON CX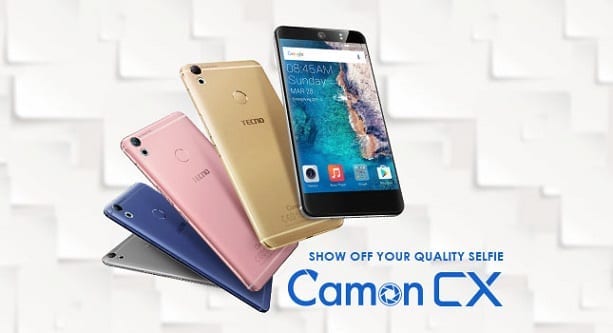 Still, on the topic of best Tecno phones under 50000 Naira, the Tecno Camon CX is yet another awesome smartphone you can purchase under the budget. The Tecno Camon CX is powered by a 1.5GHz MediaTek Octa-core processor, 2GB RAM, and 16GB of internal storage. It has support for 2G, 3G, and 4G LTE network. It features a 16MP Rear camera and 16MP selfie camera. All these features and more make it a great option to consider. It costs N40,000.
5. TECNO CAMON X
This smartphone costs 49,100. Its 3,750 mAh battery is guaranteed to be of help to you if you fancy one that does not get drained quickly. Its screen Size is 6.0 inches and browsing is rapid on it with the network options of 2G, 3G and 4G LTE available to you.
Selfies are also blissful with its 16MP (back) | 20MP selfie camera and the internal storage, if you fancy lots of files on your phone, there is a 16GB internal storage available to you to make that happen.
6. Tecno L9 Plus
The Tecno L9 Plus is powered by a quad-core MediaTek processor with a clock speed of 1.3GHz, 2GB RAM, 16GB of internal storage and a 5000MAH battery.
It houses a 6-inch IPS display, a 13MP rear camera, and a 5MP front-facing shooter. It runs on Android 7.o Nougat operating system. The Tecno L9 Plus costs 47,500 Naira.
7. Tecno Pouvoir 2 Pro
It has seamlessly curved edges that fit appropriately into your palms plus its aluminum and glass construction is beautiful to look at. Other features include Android 8.1 Oreo OS, MediaTek MT6750 chipset, 3GB RAM, 16GB ROM saves up files on the device.
The battery capacity is 5,000mAh and that gives you 96 hours of proper power. For those that fancy a decent camera, you are covered with its 13MP rear camera. The front camera that takes charge of your selfies also has a doper 13MP compared to the Tecno Pouvoir 2.
8. Tecno Pop 2
The Tecno PoP 2 features a quad-core MediaTek MT6580 Processor, 1GB Ram, 8GB of internal storage. It houses a 5.5-inch display, with a screen resolution of 960 x 480. The Tecno pop 2 features a 5MP rear camera with LED flash, f/2.2 aperture main camera also makes it a reliable option to look at. The connectivity on it is all about the Dual SIM, 3G/2G, Wi-Fi 802.11 b/g/n, Bluetooth 4.0, GPS + GLONASS. It goes for 29,999.
9. Tecno F3 Pop 1
Its platform is Android 8.0 Oreo (Go Edition) and it comes with a Quad-core MediaTek MT6580A processor. GPU is Mali-400 MP2 and the memory is a decent 1GB. The beauty of this phone comes alive in its unique colors of Red, Black, Blue and Champagne. A micro sim is used here and it accommodates two sim cards at once. As for its display, a 5.7-inch, IPS LCD capacitive touchscreen, 960 X 480 pixels is present to make it worth your money. There is a Built-in Storage. Video Streaming is aided, Active Noise Cancellation is active plus it has an Image Editor and Document viewer. It costs ?39,850.
10. Tecno i3 Pro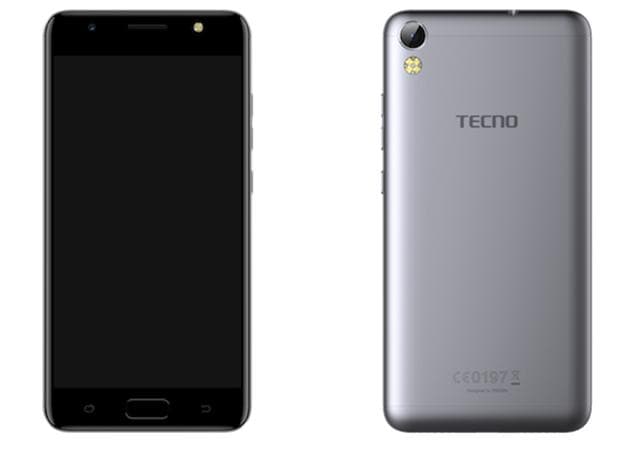 This smartphone is a little upgrade on the i3 smartphones. It definitely gives you more RAM but asides that, the features are pretty much the same. Its goodbye to the era of keyboards as it presents to you a beautiful 5-inch Touch Display. Selfies and pictures with friends will look lovely on its 8MP Rear Camera and 8MP Front Camera. There is also a Front and Rear Flash. A Fingerprint Sensor (Front) is present on the Tecno i3 Pro to prevent unwanted persons from accessing your phone. Your phone's battery life is apt with its 3050 mAh Battery capacity.
There you have it – a comprehensive list of best Tecno phones under 50000 Naira. If you have other recommendations, feel free to drop them in the comment section below.