We have pants and we have to travel pants. You might feel they are the same thing but they are actually not. Travel pants are comfortable, flexible, breathable and convenient. They also come with a sturdier structure and do not wrinkle easily. In this article, we explore a comprehensive list of 7 best travel pants to buy.
1. Ably Apparel Leisure Sweatpants:
They are quite expensive but they represent the future. Ably uses a tech named Filium, which transforms natural fabrics into the stain, water, and odor-repellent material. Comfort, softness is guaranteed with this trouser and they are best for travelers. They can be worn for days without washing because it resists dirt very well.
2. prAna Briann Pant for women:
Made from a stretchy blend of fabric that will never sag during the day and its regular 5-pocket design, it is surely a proper value for money.
Must Read: 5 Best Men's Hoodies on Amazon
It comes with an anti-spill and sun protection for added comfort. They can be bought in 3 different lengths and they come with a well-known relaxed-fit cut. This pant might be costly but you will not regret parting with cash for it.
3. prAna Briann Pant for men:
Made from nylon, it also comes with the 5-pocket look of regular jeans. Its color range is just superb as it mimics some of the more popular chinos in circulation.
Must Read: 5 Best Selling Shoes On Amazon
They possess stretch fabric with amazing water-repelling tech that will keep you unbothered when you mistakenly spill your morning tea as you rush to work.
4. Unionbay Men's Rainier Lightweight Comfort Travel Tech Chino Pants: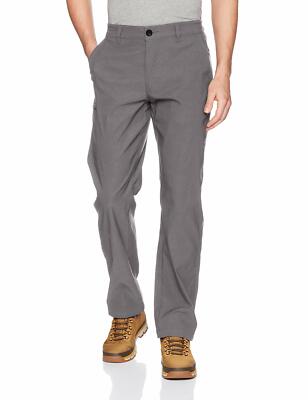 This one is great for travelers because they are comfortable to rock. They are very stylish and do not appear clunky in any way.
Must Read: 5 Best Selling Shoes On Amazon
The fabric can be stretched to aid movement without being saggy, and they also come with UPF 50 built into it for your protection against the sun. It is water-resistant as well.
5. Columbia Silver Ridge Convertible Pant:
Buyers have always said good things about this pant because of its fine-lined styling that just appeals to everyone.
Must Read: 7 Best Fragrances On Amazon
They possess Columbia's Omni-Shade UPF 50 sun protection and the fabric has brilliant wicking abilities which ensures that travelers remain dry for a long time. If the environment is very hot, simply unzip the pants leg and you will transform it into shorts.
6. 90 Degree by Reflex High Waist Yoga Legging:
You can wear them under your jean trousers to feel extra warm if you want and can use them as a replacement for pajama bottoms.
Must Read: 7 Best Yoga Pants On Amazon
It makes your travels as convenient as you want and the compression fit aids circulation during very long flights. Its opaque fabric is also super appealing since no underwear will be visible through it.
7. Propper Men's Lightweight Tactical Pant:
With 9 pockets, including a wallet pocket that is in a pocket, this pant will surely accommodate everything you need to keep safe. It comes in several colors that will appeal to you and it also possesses 2 secret coin pockets, which stores coins when they are needed and safeguards them from thieves when they are not. They were made to resist fading, shrinking, and wrinkling as well.
More Information On Trouser:
Trousers or pants (American English) are an item of clothing that might have originated in Central Asia, worn from the waist to the ankles, covering both legs separately (rather than with cloth extending across both legs as in robes, skirts, and dresses).
In England, the word pants generally mean underwear and not trousers. Shorts are similar to trousers, but with legs that come down only to around the area of the knee, higher or lower depending on the style of the garment.
To distinguish them from shorts, trousers may be called "long trousers" in certain contexts such as school uniform, where tailored shorts may be called "short trousers", especially in the UK.
In most of Europe, trousers have been worn since ancient times and throughout the Medieval period, becoming the most common form of lower-body clothing for adult males in the modern world.
Breeches were worn instead of trousers in early modern Europe by some men in higher classes of society.
Distinctive formal trousers are traditionally worn with formal and semi-formal day attire. Since the mid-20th century, trousers have increasingly been worn by women as well.
Jeans, made of denim, are a form of trousers for casual wear widely worn all over the world by both sexes.
Shorts are often preferred in hot weather or for some sports and also often by children and adolescents. Trousers are worn on the hips or waist and are often held up by buttons, elastic, a belt or suspenders (braces).
There you have it – a comprehensive list of 7 best pants. If you have any personal favorite or other recommendations, feel free to drop them in the comment section below.