Do you think April was the best month of TV ever? No one knows. What we know for sure is that there were several great series to watch from different cable and satellite television networks all over the world, mostly America. Need a list of the very best this month so you join in the fun as well? Check out our list of 10 Best TV Shows Of April
1. RuPaul's Drag Race
In April, this American reality competition television series went from decent to amazing and from normal to brilliant. From the inaugural Draglympics to an historic Snatch Game and a thrilling improv challenge, the past 28 days has served us the most interesting stretch of Drag Race episodes we will see in a while. Even if, worst came to worst, and the episodes for season 11 were as boring as the one for Season 7, Brooke Lynn Hytes and Yvie Oddly's lip sync alone is memorable for years to come. Drag Race is definitely winning right now.
2. The Act
This anthology series about an incredible true crime case is surely one of the year's most viewable dramas. Kudos to Joey King and Patricia Arquette for doing bits with their roles in this terrifying story about a daughter who was poisoned and manipulated her whole life, eventually killing her mum who held her hostage. The Handmaid's Tale might be Hulu's big hit, but The Act has to be hitting it big mainstream-wise.
3. Cobra Kai
This was the surprise streaming hit of the previous year, as it earned 100% on Rotten Tomatoes. Just last week, YouTube Premium's Karate Kid reminder was brought back for its second season, and even if the newest installment is up to what is expected, it is still one amazing TV shows you should take time out to watch. William "Johnny Lawrence" Zabka needs to be awarded for his masterful acting too. Cobra Kai season two is an interesting, sad journey that will ensure you keep asking for more. It gives you humor, pathos, and a youth karate war.
4. Chilling Adventures Of Sabrina
Even when we thought part one of this TV show was delightful, part two takes it up a notch. You are free to get into the witch side of Sabrina's world.
Expect some dark, intriguing and emotional episodes that ensured a climax ending that will satisfy viewers tremendously. The cast was more than amazing as well because roles were adequately interpreted.
5. Black Summer
Are you fed up of "The Walking Dead?" I am too. Black Summer on Netflix can come to the rescue. This is a zombie show for those that are completely over zombies. You will be reminded about the thrilling opening minutes of Zack Snyder's Dawn Of The Dead with how it drops watchers into a zombie plague that is still in its infant stage. The actors play their roles well with brilliant "freaking out" reactions that get viewers out of their seats.
6. The Magicians
Most people disliked the Season 4 finale, which had fans of the show thrown into confusion over the death of the main character, but we all know the massive impact the finale had on the television world this April, and that is why this TV show is one of the best out there right about now. The episodes were remarkably sad and distressing. It is easy to conclude that the show cannot hit this sort of high anymore.
7. Barry
This HBO TV show is the talk of the town these days. Season 2 has been even crazier than the first.
Bill Hader and co definitely need to be applauded for mastering the tone of this series, as they have discovered how to crack the viewers for two minutes and then break their hearts in the next. How they manage to do that is still a mystery. This show is doing really well to stand out from the ones we are used to on our TV screens.
8. Game of Thrones
It had to make the list. This is a show the whole world knows about and its final season is already making waves with brilliant episodes. "A Knight of the Seven Kingdoms" was simply brilliant and it drew us closer to our favorite characters. And Season 8, Episode 3 will most likely be one of the most brutal television has ever seen and witnessed. We expect a historic season finale too.
9. Killing Eve
Doubts were raised before season 2 of this TV show. People asked if Emerald Fennel could replicate the sheer humor and drama that Phoebe Waller-Bridge brought to the table in Season 1.
Some wondered if Sandra Oh, playing MI6 agent Eve and Jodie Comer playing assassin Villanelle would be able to maintain their chemistry in subsequent episodes. But as the series premiere showed, there should be no worries, all because of Fennell's masterful writing skills. Comer also keeps dazzling in the 2nd installment, which sees their characters' obsession worsen into something else. Simply put, Killing Eve Season 2 raised the bar.
10. Veep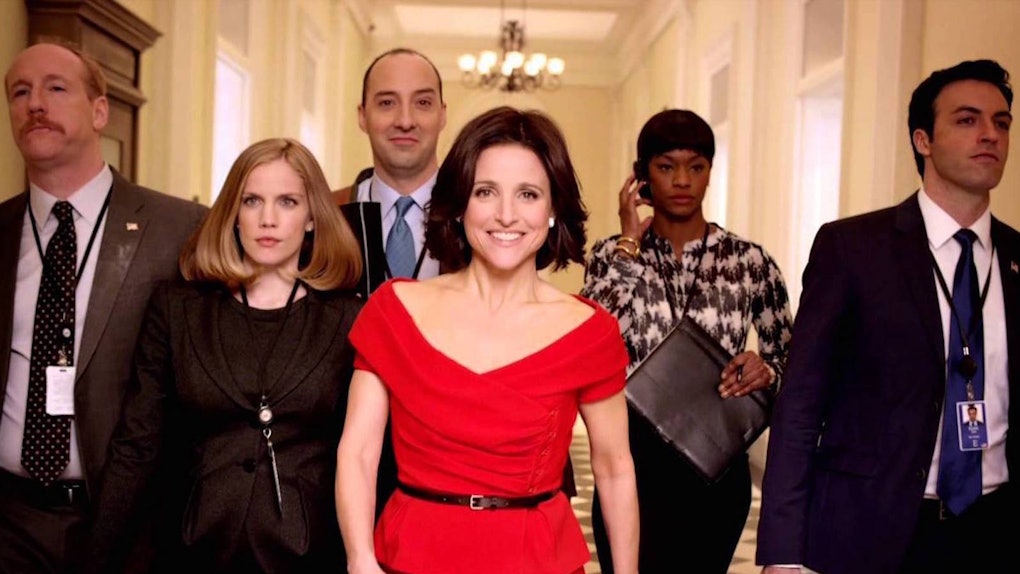 It was obvious that Veep's final season was going to be one to remember, but we cannot deny that we really miss its funny brand of endless hostility. Its last season is not angry or irate, it is extreme. All characters from Selina to Jonah Amy and Richard gave their everything for this one. It took us to levels we least expected and we are indeed grateful.
There you have it – a comprehensive list of best TV shows in April. If you have other recommendations, kindly let us know in the comment section below.