Nowadays, USB Type-C is the de-facto charging standard for mobile devices, especially in several flagships and even many mid-range phones. It is very hard to find a new flagship that still uses the old standard right now. As you already know, one important item that cannot be replaced is your car charger as it helps you keep your device up and running while you are on the go. For the best options, see our list of 5 Best USB-C Car Chargers:
1. Tronsmart Type-C Car Charger:
If you need a powerful option, this is the one to go for. For its affordable price, you will no longer have to use your smartphone's cord to connect to the charger.
Must Read: 5 Quickest Charging Cables
Tronsmart Type-C car charger comes with Qualcomm's Quick Charge for 2.0 and 3.0 devices, therefore, you should be done in no time. It also possesses industry-grade materials and proper circuitry to ensure overheating and overcharging does not happen.
2. Anker Type-C Car Charger: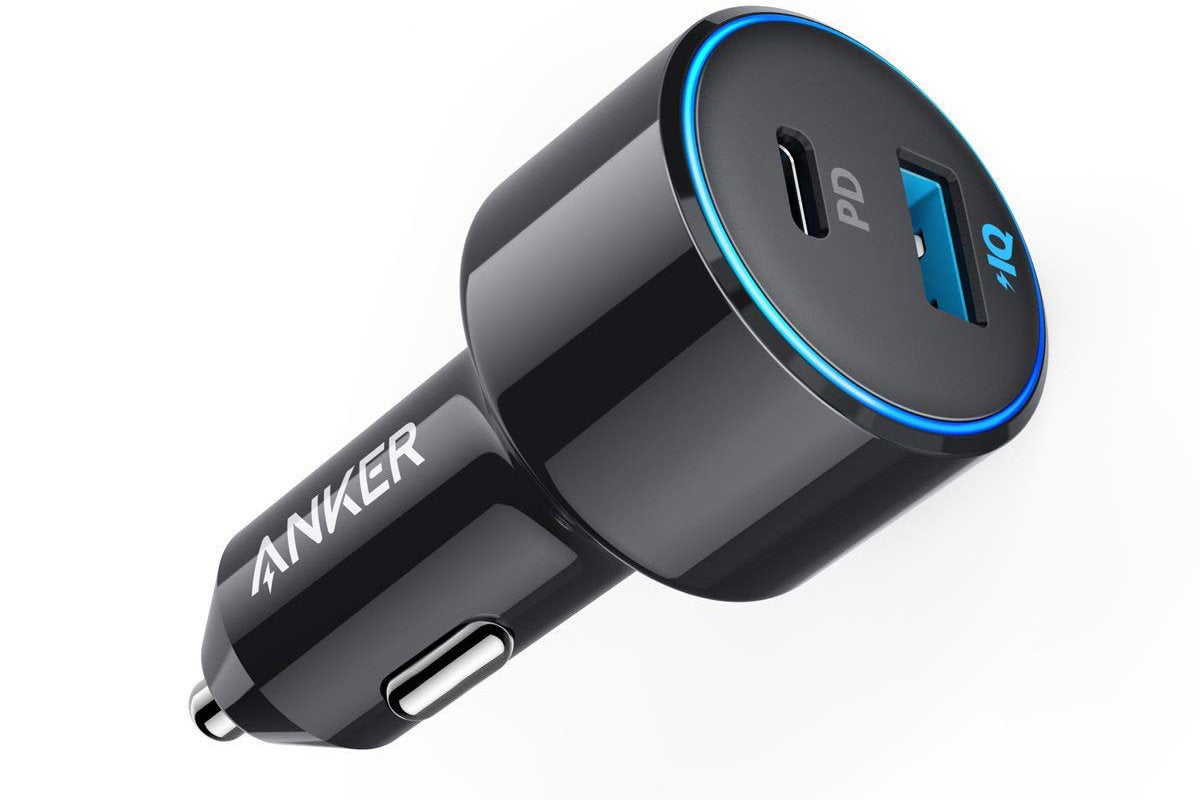 Anker is a popular phone battery and charger brand, so you can expect the very best from them. It comes with 2 ports, one for USB Type-C devices, the other a standard port.
Must Read: 7 Best Car Phone Mounts On Amazon
The car charger possesses Qualcomm's Quick Charge 3.0 tech too, alongside Anker's PowerIQ 2.0 tech, which is meant to charge ancient USB-based devices quicker than usual. This charger is also home to a LED blue ring that glows for you to use at night.
3. Jelly Comb 4-Port USB Type-C Car Charger:
Still on the topic of best USB-C car chargers. If there are several people in your vehicle who want to charge their smartphones at once, this is the car charger to go for. It possesses 4 ports, and one of them supports Qualcomm's Quick Charge 3.0 technology, while the remaining 3 are regular ports.
Must Read: 7 Best Car Gadgets That Will Make Driving Less Stressful
The charger is also home to its personal detachable USB Type-C cable to connect the latest mobile devices that have the port.
4. Maxboost Type-C Car Charger:
This car charger possesses a built-in 3 -foot USB Type-C cable alongside a regular port. Its blue ring displays a LED that lights up at night for you to plug in till the morning.
Must Read: 10 Best Car Shopping Apps For Android
It supports Qualcomm's Quick Charge 3.0 technology, therefore devices that make use of the feature can benefit from it. It can be bought on Amazon for an affordable price.
5. CHGeek Type-C Car Charger:
It does not just come with a USB Type-C port, it also possesses a regular port with support for Qualcomm's Quick Charge 3.0 tech. On top of that, it comes with CHGeek's personal Power Delivery 2.0 technology, which is meant to be quicker for charging both normal and USB Type-C based devices. It is even home to a blue LED ring for viewing at night.
More Information On Charger:
A battery charger, or recharger, is a device used to put energy into a secondary cell or rechargeable battery by forcing an electric current through it.
The charging protocol (how much voltage or current for how long, and what to do when charging is complete, for instance) depends on the size and type of the battery being charged.
Some battery types have a high tolerance for overcharging (i.e., continued charging after the battery has been fully charged) and can be recharged by connection to a constant voltage source or a constant current source, depending on battery type.
Simple chargers of this type must be manually disconnected at the end of the charge cycle, and some battery types absolutely require, or may use a timer, to cut off charging current at some fixed time, approximately when charging is complete.
Other battery types cannot withstand over-charging, being damaged (reduced capacity, reduced lifetime), overheating, or even exploding.
The charger may have temperature or voltage sensing circuits and a microprocessor controller to safely adjust the charging current and voltage, determine the state of charge, and cut off at the end of charge.
A trickle charger provides a relatively small amount of current, only enough to counteract self-discharge of a battery that is idle for a long time.
Some battery types cannot tolerate trickle charging of any kind; attempts to do so may result in damage. Lithium-ion battery cells use a chemistry system that does not permit indefinite trickle charging.
There you have it – a comprehensive list of 5 of the best USB-C car chargers. If you have any personal favorites or other recommendations, feel free to drop them in the comment section below.