A vault application is one that can keep your private pictures, clips, and texts safe from prying eyes. For others to access it, a password would be required. In a feW cases, these applications are disguised as other kinds of apps, like a calculator, to make it more difficult to notice. In this article, we explore a list of vault apps for Android and iOS.
1. Lock Photos Photo Secret Vault:
This is an application that is called "Disk" as a disguise. When you open the application, you will need to create a password that cannot be reset.
Must Read: 5 Best App locks For Android
It can be mailed to you for you to always remember. In addition to pictures and clips, users can also save audio and other files like PDFs in it. You can even use a fake password that will lead intruders to fake data.
2. AppLock by DoMobile:
This app allows you to password-protect social media, messaging and gallery applications. Incoming calls are not excluded as well and users can activate a random keyboard when typing in their password so inquisitive preys cannot guess easily. The app will cost you nothing and it comes with zero premium upgrades.
3. Best Secret Folder:
This one is named "BestSF" and it resembles a travel application. Its UI appears like a bank vault and it is interesting to work with.
Must Read: 10 Best Screen Lock Apps for Android
The UI allows you to add a cover that looks like an empty folder if opens it. It possesses a Snoop Stopper feature which snaps a picture when anyone types in the wrong code. There is also an option to render the app inactive when the device is face down.
4. Gallery Lock: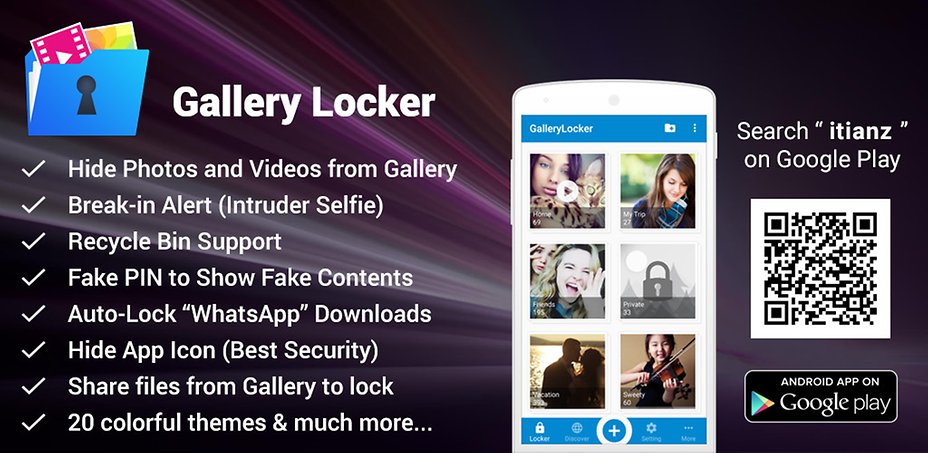 Still, on the topic of best vault apps, Gallery lock is another highly recommended vault app. This app allows you to hide photos from inquisitive onlookers. It comes with a stealth mode that will keep the app icon hidden, and the camera will snap whoever types the wrong password thrice in a row. The app costs nothing, so its best features do not need an upgrade to a higher plan.
5. Keepsafe Photo Vault: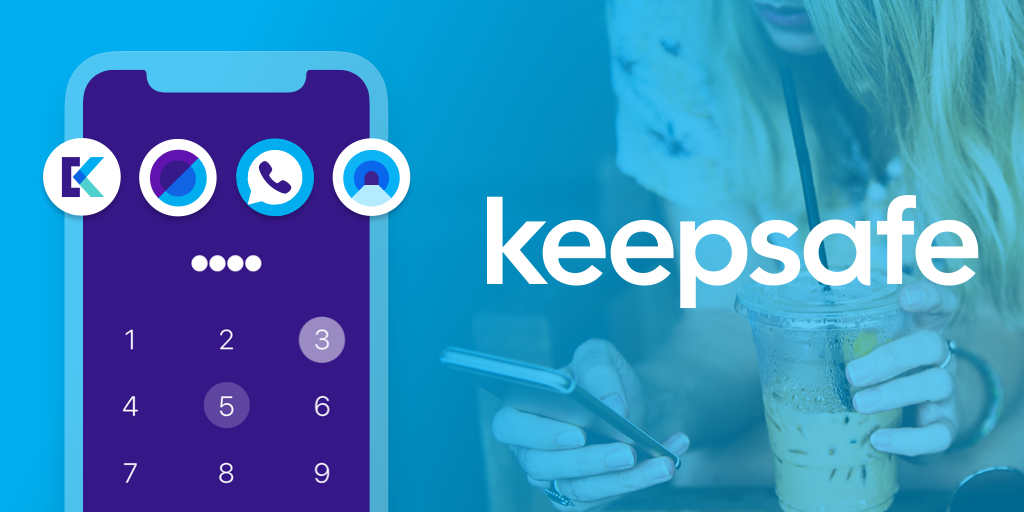 Keepsafe is a company that is popular with its mobile VPN and other security devices. The app keeps your pictures hidden and also comes with a folder to keep snapshots of your credit cards, ID cards, and passport safe.
Must Read: 10 Best KeyLogger Apps for Android
The application possesses break-in alerts, password-protected folders, and can create a false PIN that will lead intruders to a false Keepsafe. It is also home to a Secret Door App feature that disguises Keepsafe as something else entirely.
6. Hidden Folder:
With this app, users can keep their pictures hidden from their Moments, Years, and Collections view. However, it is not a very safe app to use because pictures you hide find their way to an album named "hidden," and it is not password protected.
7. Archive Photos:
Google Photos has an identical feature on Android. You can archive pictures you would want to keep hidden and view them in a secret folder. However, this will only move private pictures to a different place, it will not really stop someone from opening the archives when the smartphone is unlocked.
There you have it – a comprehensive list of best vault apps for Android and iOS. If you have other recommendations or personal favorites, feel free to drop them in the comment section below.