Choosing a wireless charger that works well with all your devices can be very confusing because there are lots of options to select from. And as you already know, the best wireless chargers for multiple devices are manufactured with various coils and offer at least 15 watts of power. For the best choices available, see our list of 5 best wireless chargers for multiple devices:
1. IOTTIE ION WIRELESS DUO-FAST CHARGING STAND AND PAD:
This amazing product from iOttie appears amazing on either a nightstand or desk to keep all your devices powered up and within reach.
It allows you to charge your phone while watching videos or making video calls hands-free, and its 3 coils are situated so you can charge your phone in either portrait or landscape mode.
2. CHOETECH DUAL WIRELESS CHARGER: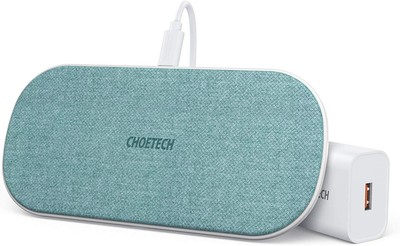 This wireless charger is useful for those who travel regularly because the flat pad design seamlessly slides into a backpack or suitcase, and the USB-C cable and brick can also be used to power other devices.
Must Read: 7 Best iPhone Wireless Chargers
The charging pad works with all Qi-enabled devices (but not all smartwatches) and it has 5 overlapping coils, making it simple to place and charge several devices without needing to search for any sweet spot.
3. MOPHIE 3 IN 1 WIRELESS CHARGE PAD:
This 3 in one charger is amazing for Apple devices. The certified Apple Watch charger actually keeps your watch in nightstand mode, which gets rid of the need for another alarm clock to your bed.
Must Read: 5 Best Apple Watch Apps To Have Installed
Be aware that all Qi-enabled phones can seamlessly charge on the right side of the pad, and the recessed square on the left holds wireless charging earbuds directly on the center of the coil.
4. SAMSUNG ELECTRONICS WIRELESS CHARGER TRIO: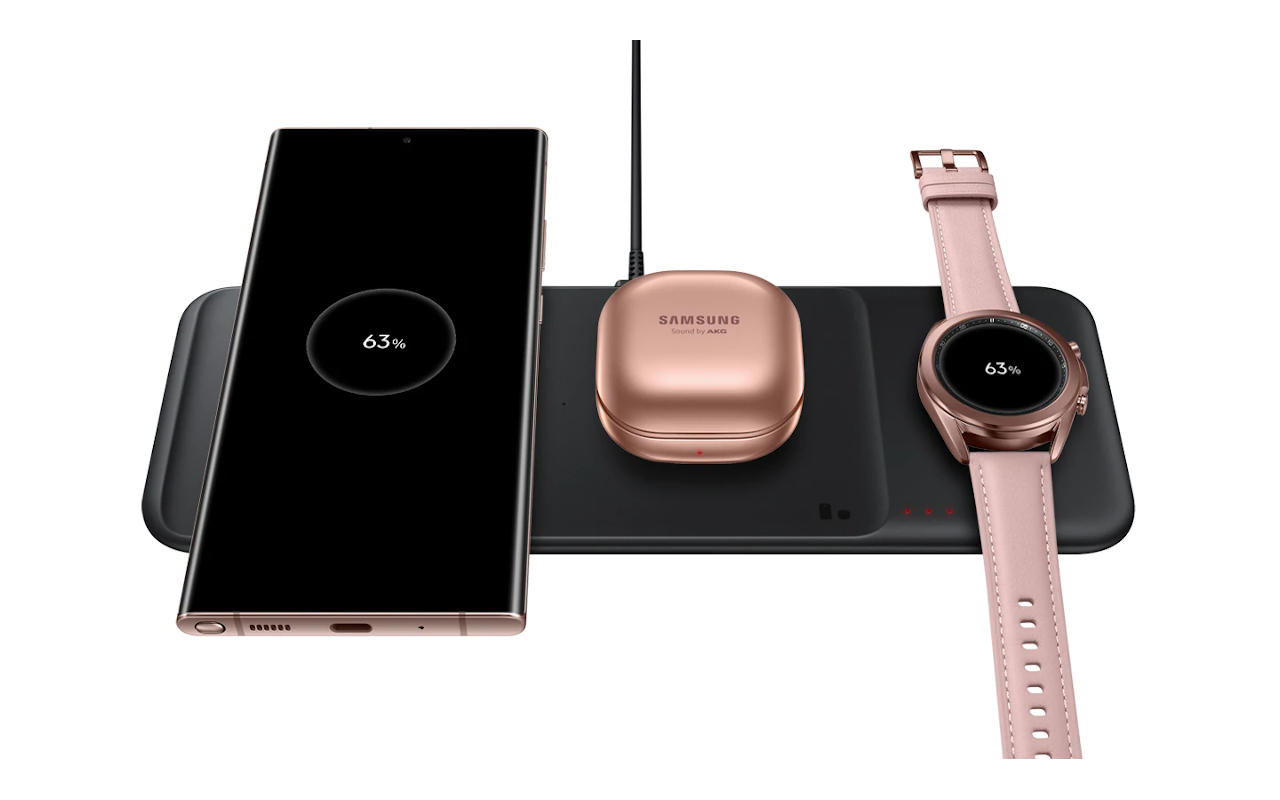 This flat-pad design wireless charger from Samsung works with Qi-charging phones and devices, and it also comes with an added spot mainly designed to work with Galaxy smartwatches.
Must Read: 5 Best Multi-Charging Power Banks For Power-Thirsty Devices
You'll be able to charge about 3 devices at once with this charger, 2 phones, and a Galaxy Watch. Owners will also be able to access display lights at the bottom of the pad that indicates the status of your device's charge.
wrapping up:
There you have it – a comprehensive list of 4 of the best wireless chargers for multiple devices. Feel free to drop your personal favorite and other recommendations in the comment section below.
More Information On Gadgets:
A gadget is a small tool such as a machine that has a particular function, but is often thought of as a novelty. Gadgets are sometimes referred to as gizmos.
In the software industry, "Gadget" refers to computer programs that provide services without needing an independent application to be launched for each one, but instead run in an environment that manages multiple gadgets. There are several implementations based on existing software development techniques, like JavaScript, form input, and various image formats.
The earliest documented use of the term gadget in context of software engineering was in 1985 by the developers of AmigaOS, the operating system of the Amiga computers (intuition.library and also later gadtools.library).
It denotes what other technological traditions call GUI widget—a control element in graphical user interface. This naming convention remains in continuing use (as of 2008) since then.
It is not known whether other software companies are explicitly drawing on that inspiration when featuring the word in names of their technologies or simply referring to the generic meaning.
The word widget is older in this context. In the movie "Back to School" from 1986 by Alan Metter, there is a scene where an economics professor Dr. Barbay, wants to start for educational purposes a fictional company that produces "widgets: It's a fictional product."