In an era of universal connectivity, the car is not excluded. From amazing automobiles like the Tesla Model 3 which allows drivers to download updates to their cars like they are downloading the update on their mobile devices to services such as Apple CarPlay, drivers who are tech enthusiasts are well covered when it comes to dashboard gadgetry. In this article, we look at a list of best Carplay apps for iPhone.
CarPlay lets well-known iPhone features appear on your late-model vehicles' dashboard screen, which can be controlled by voice, touch screen, or other built-in car controls, so you can focus on driving even as you use the application.
1. Waze
This is a brilliant navigation app that you need to take advantage of. Users are granted access to a dashboard through CarPlay and you will always be able to locate the quickest route home. You can even enjoy music and podcats inside the application.
If you do not fancy Apple Maps or Google Maps, this is a very good replacement. With its latest versions, you can even share your drive with friends and family.
2. TomTom Go Navigation
If you want a Waze alternative, this is a very good option. It is free from adverts and very personalizable. Users are also allowed to save offline maps.
Must Read: 5 Best Apps To Track Cheap Fuel
Weekly application updates aid you to stay away from traffic with its provision of useful and alternative routes that will free from construction, accidents, and other hindrances. It also allows you to share your ETA with people who are waiting for you.
3. TuneIn

This app is home to one of the biggest selections of content and you will have access to over 120,000 stations. Users can stream real-time audio from radio stations all across the globe and access sport, news, music and so on. There are 130 ad-free music stations in it too.
4. iHeartRadio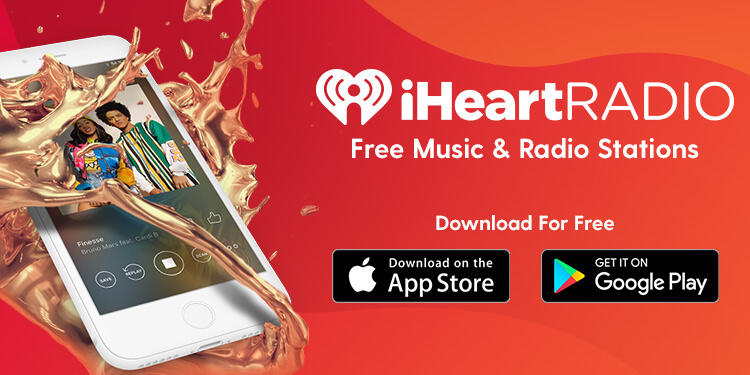 This is a brilliant way to find AM and FM radio stations from across the world. To listen to that podcast you like or see the most recent sports scores, this is the app for you. It even collects songs you love as you listen.
Must Read: Best Car Apps
iHeartRadio also creates a customized station on your behalf. However, a premium subscription is needed for you to save and replay songs from the radio, create unlimited playlists, and skip as many tracks as you want.
5. Dash Radio
This is a digital broadcasting platform that will cost you nothing. It features 24/7 live streaming with famous DJs, personalities, and curators on more than 75 original ad-free stations. It comes with real human beings playing music like the old days when more attention was on the listening public instead of homogenized market research.
6. Overcast
If you fancy podcasts, this is the app for you. It is home to several features, including voice boost and smart speed. Smart speed lets you speed up conversations without tampering with the audio.
Must Read: 10 Best Podcast Apps
Users are also able to search, browse, or download podcasts for offline use. It possesses push notifications as well so you will never have to miss a fresh episode of your favorite podcast.
7. MLB At Bat

This one is for baseball lovers. It allows users to watch clips too. Definitely, videos cannot be watched as you drive, but you are able to listen to any game via the radio feature. Users can also access statistics, breaking news, schedules and so on.
More Information On CarPlay:
CarPlay is an Apple standard that enables a car radio or head unit to be a display and a controller for an iOS device. It is available on all iPhone models beginning with iPhone 5 running iOS 7.1 or later.
According to Apple's website, all major vehicle manufacturers are licensing CarPlay. Vehicles without CarPlay can have vehicle audio products from automotive aftermarket suppliers fitted.
While most of the CarPlay software runs on the connected iPhone, the CarPlay interface provides the audio and display connected to the car's infotainment system. CarPlay adapts to various display sizes and control interfaces for each vehicle: touch screen, rotary dials, buttons, steering wheel controls, and hands-free microphones.
iOS 9 adds support for wireless connectivity. The iPhone exchanges network credentials with a supporting CarPlay receiver over Bluetooth and then establishes a two-way Wi-Fi connection between the devices.
There you have it – a comprehensive list of best Carplay apps for iPhone. If you have other recommendations, feel free to drop them in the comment section below.