There is no better way to enjoy the amazing views of countries than an adventurous road trip. It simply exposes you to stunning mountains, beaches, and the ever-brilliant mother nature that cannot be seen on a flight. Are you searching for gadgets that can make such trips unforgettable? See our 7 best gadgets to add to your next adventure road trip:
1. Portable Car Warmer & Cooler:
Excess heat and dehydration are expected during such trips, therefore you must always be prepared. Having a chilled drink to keep you hydrated is very necessary and this cooler can make it happen.
Must Read: 7 Best Car Gadgets That Will Make Driving Less Stressful
The gadget can be powered with the socket of the car's cigarette lighter to store four liters of liquid cold or warm.
2. Robust Rooftop Rack & Tent:
At times, when your trunk will find it hard to accommodate your load, a Robust Rooftop Rack & Tent can come to your rescue.
Must Read: Long Road Trip: The Best Ways to Stay Entertained
When that is the reality, some luggage has to go on the roof, especially for those who will be hunting or fishing during the adventure. With this tent, you will have all the space you need and more.
3. Power Inverter: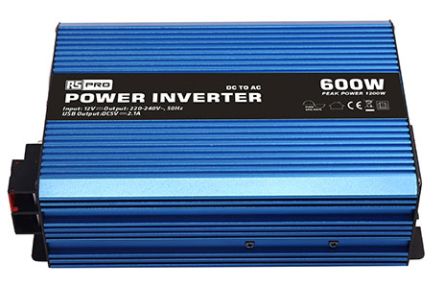 What is an adventure without a dependable power source for your mobile phones and tabs? Fortunately for you, it is possible to supply your own electricity with an inverter.
Must Read: 5 Best Power Inverters
This inverter helps you to convert your car into your primary source of electrical power and it will be usable for your several devices. It is very ideal for various other electronics with its AC outlets and USB ports.
4. Tile Mate Item Locator:
Have you ever lost a vital item while traveling? It could be very frustrating I know. Not to worry though, because the Tile Mate Item Locator can be easily attached to any items you need around you at all times, and it will never go missing. It is even possible to monitor this locator up to 200 feet within your environment.
5. Water-Resistant And Portable HD Cam:
Do you wish to record the entire action on the road ahead and inside the car? A brilliant dash cam offers vital information like your speed, GPS location, and driving route. All the action and data are stored either on your mobile phone or SD card. You will be able to access, share, or download it at your convenience.
6. Magnetic Car Mount:
Still on the topic of gadgets to add to your next adventure road trip. You will always need a car mount when you think about a road trip. It ensures your smartphone is in place without any adhesive residue, and all that is required is an air vent and a compatible smartphone.
Must Read: 7 Best Car Phone Mounts On Amazon
This Magnetic Car Mount ensures you keep your eyes on the road in front and you will never have to fumble your device. This device support vertical and horizontal views too.
7. Seat Belt Cutter and Window Glass Breaker:
You will also need the gadget to help if the unexpected happens, like a road accident. Reacting quickly to save lives, preventing unnecessary damage to lives and properties is key and these car escape tools can make it happen. These tools are easily accessible and can be fitted on your keys like a keychain.
More Information On Gadgets:
A gadget is a small tool such as a machine that has a particular function, but is often thought of as a novelty. Gadgets are sometimes referred to as gizmos.
In the software industry, "Gadget" refers to computer programs that provide services without needing an independent application to be launched for each one, but instead run in an environment that manages multiple gadgets.
There are several implementations based on existing software development techniques, like JavaScript, form input, and various image formats.
The earliest documented use of the term gadget in context of software engineering was in 1985 by the developers of AmigaOS, the operating system of the Amiga computers (intuition.library and also later gadtools.library).
It denotes what other technological traditions call GUI widget—a control element in graphical user interface. This naming convention remains in continuing use (as of 2008) since then.
It is not known whether other software companies are explicitly drawing on that inspiration when featuring the word in names of their technologies or simply referring to the generic meaning. The word widget is older in this context.
In the movie "Back to School" from 1986 by Alan Metter, there is a scene where an economics professor Dr. Barbay, wants to start for educational purposes a fictional company that produces "widgets: It's a fictional product."
There you have it – a comprehensive list of gadgets to add to your next adventure road trip. If you have any personal favorite or other recommendations, feel free to drop them in the comment section below.