BasiGo has partnered with AVA, the country's leading manufacturer of commercial vehicles to build 1,000 electric buses in Kenya.
Electric buses provide a key pathway to increasing access to more sustainable transport for the majority, especially in developing countries. With the right business models, electric buses can usher in a new era in Africa's mass transit sector. They can also catalyze the manufacturing sector, helping to create much-needed employment opportunities.
Must Read: Fleet Space to Deploy its First Exosphere in Africa
BasiGo will begin assembling electric buses in Kenya next month, ramping up the production of public transport vehicles. The startup plans to deliver 15 of the 100 buses using parts from China's EV maker BYD Automotive. It also plans to expand its charging infrastructure network, with an initial focus on Nairobi.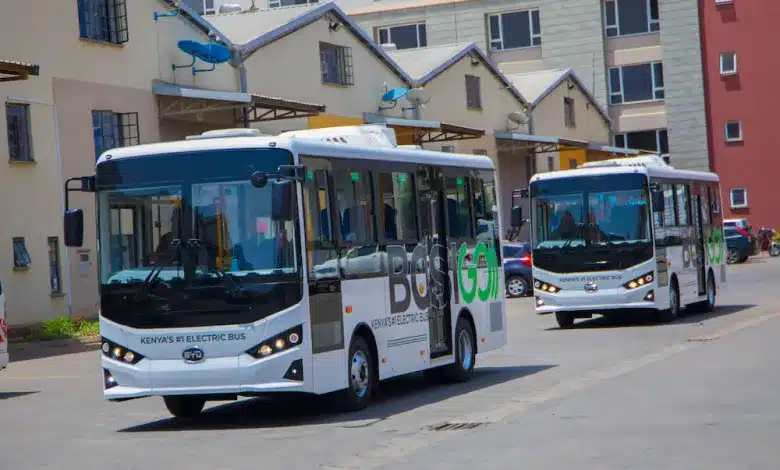 BasiGo's electric buses have driven over 141,000 kilometers and carried over 185,000 passengers as part of fleet operations with two Nairobi bus operators. BasiGo and AVA aim to manufacture over 1,000 electric buses in the next 3 years, creating around 300 new manufacturing jobs.
BasiGo makes electric buses affordable to operators with an innovative financing model known as "Pay-As-You-Drive," which makes the initial cost of its electric buses competitive with diesel buses. BasiGo's Pay-As-You-Drive service allows users to pay per km driven and have all standard service and maintenance for the bus. Includes dedicated customer care, roadside assistance, free software upgrades, and more. Billed and paid directly between the operator and BasiGo, it includes nightly charging of the battery, and regular maintenance and repair services.
Must Read: Visa To Invest $1 billion In Africa Digital Transformation
AVA is East Africa's leading multi-brand vehicle assembler with a rich automotive engineering heritage since 1975. Based in Mombasa, Kenya, AVA is one of the most diverse vehicle assembly plants in the world. It offers a vehicle body building, boat building, supply chain solutions, and specialty vehicle transformation.
BasiGo is committed to delivering electric buses that are 100% assembled in Kenya. The partnership will put Kenya on the map as a leader in the manufacturing of modern electric vehicles. The Pay-As-You-Drive model also lowers the barriers to entry for bus operators. This is a beautiful model that I want to see scaled up in more African countries. BasiGo is transforming the electric mobility sector and I am looking forward to seeing it grow its operations.
Get the most important happenings in your inbox weekly