Nowadays, Material Design is everywhere you look. Several popular applications use it one way or the other and it is always a sight to behold. They are colorful and amazing to look at. Let's check out some of the best ones in our list of 10 Best Material Design Apps For Your Android Phone:
1. B&H Photo
This is a well known online retailer. Their application is gorgeous. It makes use of Material Design wherever possible. The shopping experience, search plus cart function all exist within it. The categories page stands out and the design of the small icons are crystal clear and flat. The design is never too much or unreal with this app. It is an app other shopping apps should emulate.
2. Houzz Home Design
The Play Store gave this app an actual design award recently. That shows you how highly regarded it is. Decoration and design ideas can be checked out for your home and these ideas can be saved as you browse through some amazing stuff. It is identical to Pinterest but strictly home design products. Its design allows you to move freely to check out various info in a small space of time without feeling overwhelmed.
3. LocalCast
This is a streaming application. It casts clips, pictures, and everything else to your Chromecast from your device. The app comes with a brilliant design. It makes use of Material Design the right way but, it does not use it excessively. The colors contrast beautifully. Roku, Amazon Fire Sticks, Apple TV, and several smart TVs are supported.
4. Lyft
This is fast-rising transit service. But, its application design is like the best in its transit applications industry. It makes use of layers in Material Design efficiently. It comes with various controls plus a map can and that is a lot of info if you ask me.
Must Read: Top 4 Best Photoshop Alternatives for Designers
Lyft offers various info without making you are using it, unbearable. It is surely a decent transit app, and the design it possesses makes it more unique.
5. Material Design Demo
Developers know a thing or two about this tool. It lets you seamlessly and rapidly check out Material Design. The elements of Material Design are catered for. The transitions, page layouts, card views, the floating action button, the pull out menu drawer are all included. Downloading it will cost you nothing.
6. Material Gallery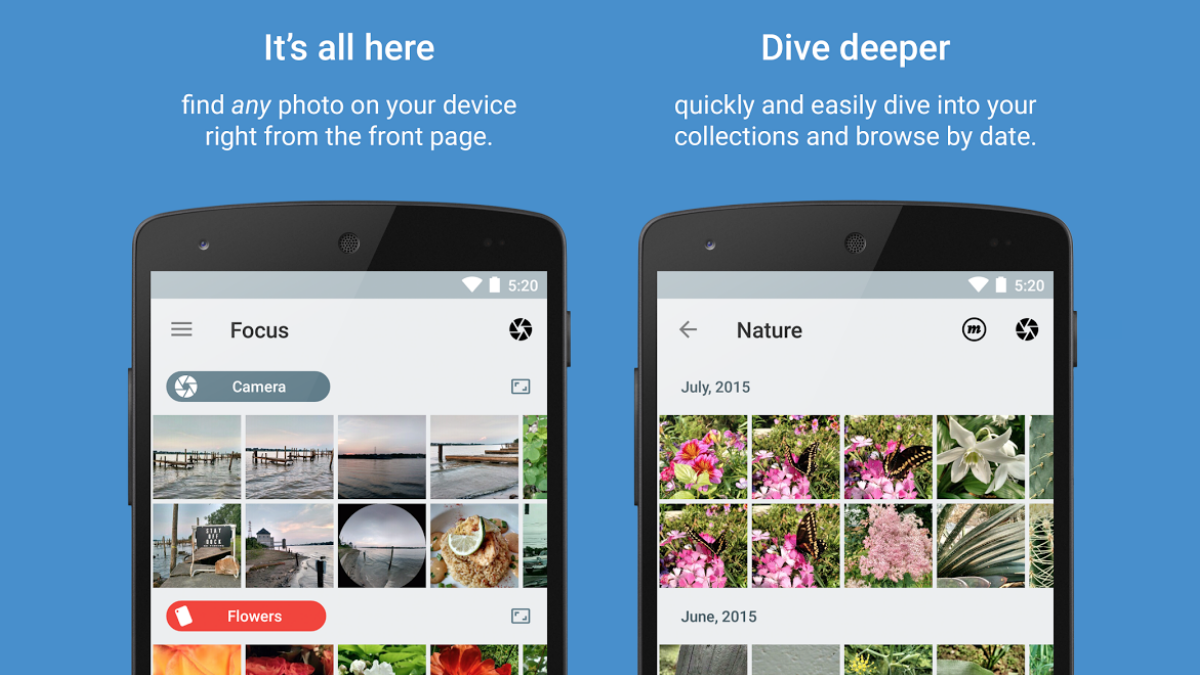 This is an application for developers as well. Developers are allowed to upload their apps, UI framework, or other elements to it. They get comments on their design and ideas and then feedback is dished out on how improvement can happen.
Must Read: 5 Best Monitor Calibrators For Designers
Indie developers that do not have top quality design teams will surely learn a thing or two from this app as it helps with sharing instructions for the most appropriate design possible.
7. Newton Email
This could be the most useful email app when it comes to design. It is neat and the colors are amazing for the organization. This app comes with Material Design elements even if it is a bit costly. The main view is not complicated and it allows you to see several emails rapidly without confusing you. The slide out menu stores your various email accounts. Emails can also be swiped for more commands.
8. Robinhood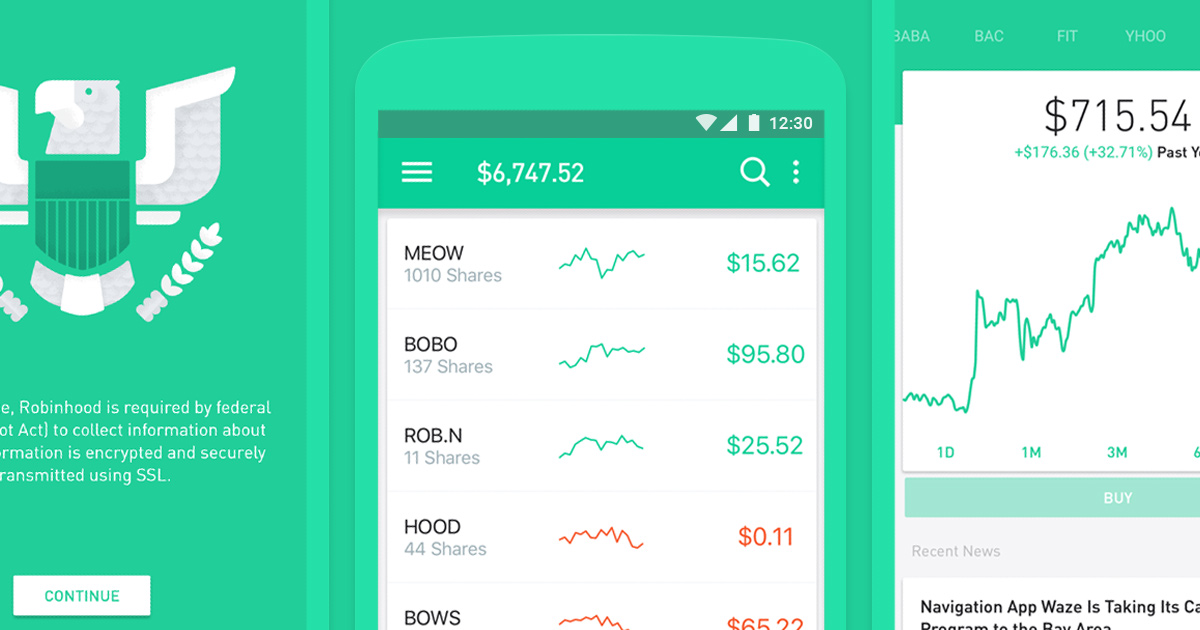 This app has also won an award on the Play Store for its design so don't play with it. It is a stock trading application. You can see things like stock prices in real time. It allows you to make trades without paying anything. The design gives you various information and the color scheme is brilliant. It is a Material Design app other apps like it should emulate.
9. Solid Explorer
This is a decent file explorer app. Its design is dope and it comes with a floating action button that holds a lot of the rampant file management commands. It makes use of colors for you to know the difference between folders and files. The slide-out menu and several other design quirks unite to make the experience an unforgettable one.
10. Textra SMS
Several texting applications use Material Design. But Textra stands out for a lot of users. It makes use of simple elements like the floating action button, pull out drawer and so on. What makes it unique is how customizable it is.
Must Read: 10 Best Anonymous SMS Apps for Android
You can decide between light and dark background, the main color and the secondary color. Meaning, you are allowed to make it appear the way you want.
There you have it – a comprehensive list of best material design apps for Android. If you have other recommendations, feel free to drop them in the comment section below.