As time goes on Card games are getting harder and harder to pick. So should you even play card games anymore? Of course, you should the majority of the people frequently play offline card games and not online card games.
It's Oscarmini here, and today I'm going to share with you 10 offline card games for android. Now before we get started I have a question for you guys.
How many of you are card games expert and or card game beginners? If you're an expert; leave a comment with expert, if you're a beginner; leave a comment with a beginner.
The reason I'm asking this is and the reason I'm curious because I'm going to lay down awesome offline card games and hopefully you guys don't know about them.
1. Gin Rummy – Offline Free Card Games
Gin Rummy is the first on our list of intriguing Offline card games. Gin rummy is a card lover's most anticipated game. Moreover, it's currently available for Android devices and tablets on the Google play store. It's not just open to all Android users but also with its high-quality graphics and interesting game experience despite your phone.
You can go in for a download right now and play for free –offline. Moreover, you can play Gin Rummy anywhere you want without bothering about the internet connection. There is certainly no need for WiFi or any internet connection.
Gin Rummy is strictly an Offline game with a beautiful combination of various elements for two. This strong combination gives you room to improve your skills in all aspect.
2. Poker World – Offline Texas Holdem
Secondly is Poker World which is another engaging offline Texas Holdem card game. In this game, you strive to become the World Poker Champion as you tend to play poker around the world.
Play in the most prominent poker cities across the globe and earn respect; to become the best poker player in the world ever!
The game engages you with genuine battles. Enjoy the journey towards becoming a famous poker in different cities and continents. Play in Macau, the majestic Monaco casino and the Bellagio in Las Vegas. Be the best among the best.
Game Key features:
More Than 30 Hours of Texas Hold'em Poker.
More Than 60 POKER CITIES awaits full of challenges and poker tournaments.
Take Status to create your own legacy.
World Top 10 compete with the world's most top players.
Play freely anytime, anywhere without a wifi connection.
3. Offline Poker – Tournaments
Offline Poker is another offline card games for android I highly recommend. The game is all about winning a poker tournament –there's no better feeling than that.
This is your chance to play offline poker with only one goal "Become a legendary figure" as you conquer more leagues and become the champion!
As you tend to win more and more tournaments you can join even more intriguing offline poker tournaments.
I think it's time for you to refine your card strategies and go to match with your opponents!
4. 29 card game free offline
The 29 Twenty-nine card game is a new card game that's currently available on Play store. Don't underestimate it just because it's newly been launched.
This game is pretty addictive and it's one of the card games mobile popular in South Asia. Why? Because of its best trick-taking card game and gameplay reflexes.
The game is 100% free card game with abstract strategy
Game Key Feature:-
Simple and neat interface.
Best trick-taking games.
Awesome card game.
It's played by four players in fixed partnerships.
Trick-taking card game.
Tramp bid card deck.
Saif game of 29 cards point.
Intriguing UI and stunning sound effects.
Super addictive card multiplayer card game.
5. Offline Poker
Offline Poker must on this list of best offline card games for Android. Why? Because of it' a heads-up casino that welcomes you to play some stunning No-Limit poker free Texas Hold'em Poker.
The game is completely free at such won't cost you a penny. Moreover, What made this game a standout is the major chips are often poker offline.
6. Hearts – Offline Free Card Games
Hearts Offline by SNG is a top-notch free card game in offline games franchise. The game features a jaw-dropping game quality and high-level artificial intelligence. But the salient quality I love about the Heart is the contribution of offline classic Hearts & high-level artificial intelligence.
Game Key Features:-
Breath-taking graphics and smooth gameplay.
Totally free!
No wifi.
No banner ads.
Training with easy AI.
High-level artificial intelligence.
Options like Jack of Diamonds.
3 hard levels for computer opponent.
7. Naija Shot Pro
NaijaWhot Pro is an engaging, classic card game with an intense graphic for everyone. The game was design with an easy-to-play system.
Become a victor by finishing your cards in your palm. This game totally blows your socks off it tedious hours. It also keeps your comfort. The artificial intelligence always brings compelling challenges without fail.
Game Key Features:-
QuickPlay mode.
Tournament mode.
Multiplayer mode.
Continuous play.
Anthem can be turned on /off.
8. Spades – Offline Free Card Games
The Spade is regarded as one of the most popular card game in the card game's world. It's now ready for Android users with jaw-dropping high quality.
Spades are absolutely free to download and play. Players can play free Spades anywhere, anytime in offline mode…
Moreover, the game provides challenging opponents with the best level artificial intelligence, smooth gameplay and stunning visual. Spades eliminate banner ads; play without disturbance!
9. Governor of Poker 2 – OFFLINE POKER GAME
Do you know over Millions of poker players have enjoyed playing the Governor of Poker 2? You too can be among the happy once. No wifi is required. You can now play one of the world's most great hold'em poker on your android device offline.
Governor of Poker key features:-
Play to your taste for hours on ends.
Get hold of the five big poker assets.
About 80 challenging poker players to compete.
Over 27 stunning casino saloons in about 19 amazing Texas Holdem cities.
10. Tonk Offline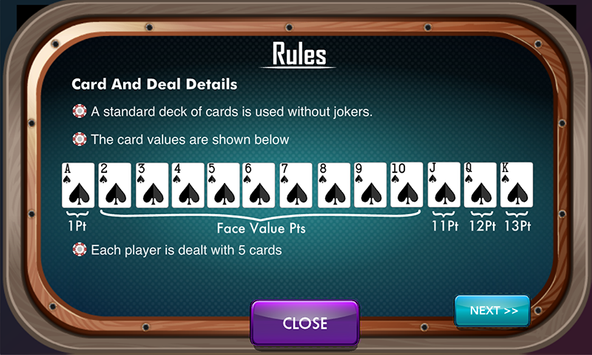 Tonk Offline was once my favorite; as it contains 2 player card game. Furthermore, it's the best 2 player card game. However, it's most popular in the USA, North American country.
Tonk Offline card game gives to you an amazing experience against top-notch AI. Players have ample opportunities to play in tons of game modes like; No Knock (Only Tonk) Mode, Classic and what not.
The game is quite challenging as players are to play against strong AI. It also features breath-taking graphics and smooth gameplay.
There you have it – a comprehensive list of best offline card games for Android. If you have other recommendations, feel free to drop them in the comment section below.