The launch of the final Beta test marks the last major test towards the release of the new Android 12. Now, not every phone will get Android 12 pre-installed. To find out the eligible phones, do well to explore this list of phones that can use Android 12 right now.
It is speculated that the Google Pixel 6 will be among the first phones to get the finalized version of Android 12; however, this is yet to be officially confirmed by the company. There are quite a number of brands that is expected to have the Android 12 pre-installed in their upcoming launches while the older phones will be able to update to android 12 early. They include, Google with their Pixels, Samsung, Oneplus, Oppo, Xiaomi, Motorola, Nokia and, LG.
Google Pixel Phones
The first pixel that is expected to pre-install Android 12 is Pixel 6 and any other Pixel that be launched in 2022.
Must Read: 7 Best Android Gifts For Friends and Family
The older devices will be able to update to the new android version. The list of the phones expected to receive the update include:
Pixel 3
Pixel 3 XL
Pixel 3a
Pixel 3a XL
Pixel 4
Pixel 4 XL
Pixel 4a
Pixel 4a 5G
Pixel 5
Pixel 5a
Pixel 6
Samsung Phones
Samsung usually launches its beta testing after the official Android launch. Since Android 12 has been delayed, the company launched One UI 4 beta program on the Galaxy S21 series.
Must Read: 5 Best Unlocked Android Phones To Buy
The list of Samsung phones expected to receive the Android 12 update include:
Galaxy S21 / S21 Plus / S21 Ultra
Galaxy S20 / S20 Plus / S20 Ultra / S20 FE
Galaxy S10 / S10 Plus / S10 Ultra / S10 Lite / S10e
Galaxy Note 20 / S20 Ultra
Galaxy Note 10 / Note 10 Plus | Note 10 Lite
Galaxy Z Fold 3
Galaxy Z Flip 3
Galaxy Z Fold 2
Galaxy Z Flip
Galaxy Fold
Galaxy A72 / Galaxy A52s / Galaxy A52 / Galaxy A42 / Galaxy A32 / Galaxy A22 / Galaxy A12 / Galaxy A02s / Galaxy A02
Galaxy A71 / Galaxy A51 / Galaxy A41 / Galaxy A31 / Galaxy A21s / Galaxy A21 / Galaxy A11
Galaxy A03s
Galaxy A Quantum
Galaxy M62 / Galaxy M42 / Galaxy M32 / Galaxy M12 / Galaxy M02s / Galaxy M02
Galaxy M51 / Galaxy M31s / Galaxy M31 Prime / Galaxy M21s / Galaxy M21 / Galaxy M11 / Galaxy M01s / Galaxy M01
Galaxy F62 / Galaxy F52 5G / Galaxy F22 / Galaxy F12 / Galaxy F02s / Galaxy F41
Galaxy XCover 5 / Galaxy XCover Pro
Oppo Phones
The colorOS 12 beta was launched October 4, 2021 and it is expected to be rolled out to more Oppo devices in the future. Oppo plans to provide the Android 12 update to a long list of its devices which includes:
OnePlus 7
OnePlus 7 Pro / 7 Pro 5G
OnePlus 7T
OnePlus 7T Pro / 7T Pro McLaren
OnePlus 7T
OnePlus 8
OnePlus 8 Pro
OnePlus 8T
OnePlus 9
OnePlus 9 Pro
OnePlus 9R
OnePlus Nord
OnePlus Nord CE
OnePlus Nord 2
OnePlus Nord N200
Oppo
Find X3 / Find X3 Pro / Find X3 Neo / Find X3 Lite
Find X2 / Find X2 Pro / Find X2 Neo / Find X2 Lite
Reno 6 / Reno 6 Pro / Reno 6 Pro+ / Reno 6Z
Reno 5 / Reno 5 Pro / Reno 5 Pro+ / Reno 5 Lite / Reno 5K / Reno 5F
Reno 4 / Reno 4 Pro / Reno 4F / Reno 4Z / Reno 4 Lite / Reno 4 SE
Reno 3 / Reno 3 Pro
OPPO A95 / OPPO A94 / OPPO A93 / OPPO A93s
OPPO A74 / OPPO A73 / OPPO A72
OPPO A55 / OPPO A54 / OPPO A53 / OPPO A53s / OPPO A52
OPPO A35 / OPPO A33 / OPPO A32 / OPPO A31
OPPO A16 / OPPO A15s / OPPO A12s / OPPO A12e
OPPO K9 / OPPO K7x / OPPO K7
OPPO F19 Pro / OPPO F19 Pro+ / OPPO F19
OPPO F17 Pro / OPPO F17
OPPO F15
Xiaomi Phones
Some Xiaomi phones such as the Mi11 are already eligible for the Android 12 beta. However, they are using the stock Android version instead of the new Android skin that the company will release later this year. The Xiaomi devices that will receive the Android 12 update includes:
Xiaomi Mi 11 / Mi 11 Pro / Mi 11 Ultra / Mi 11i / Mi 11 Lite
Xiaomi Mi 11T / Mi 11T Pro
Xiaomi Mi Mix 4 / Mi Mix Fold
Xiaomi Mi 10 / Mi 10 Pro / Mi 10 Youth / Mi 10i / Mi 10s
Xiaomi Mi 10T / Mi 10T Pro / Mi 10T Lite
Redmi 10 / Redmi 10 Prime
Redmi Note 10 series
Redmi Note 9 series
Redmi Note 8 2021
Redmi K40 series
Redmi K30 series
Redmi 10X series
POCO F3
POCO F2 Pro
POCO X3 / X3 Pro
POCO X2
POCO M3 / M3 Pro
POCO M2 / M2 Pro
POCO C3
Motorola Phones
Older models of Motorola are not expected to get the Android 12 update anytime soon as the company does not update its devices regularly. However, the some devices are likely to receive the Android 12 update and they includes:
Motorola RAZR 5G
Motorola Edge+ (2020)
Motorola Edge (2021)
Motorola Edge 20 / Edge 20 Pro / Edge 20 Lite
Moto G10 Power
Moto G20
Moto G30
Moto G40
Moto G50
Moto G60
Moto G100
Nokia Phones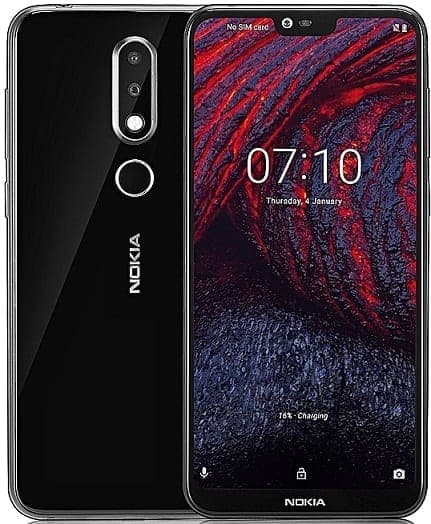 Nokia phones expected to receive the Android 12 update includes:
Nokia X20
Nokia X10
Nokia XR20
Nokia G50
Nokia G20
Nokia G10
Nokia 8.3 5G
Nokia 8 V 5G UW
Nokia 5.4
Nokia 5.3
Nokia 1.3
Nokia 2.4
Nokia 3.4
LG Phones
Following the rumours that LG will be exiting the Android smartphone market, the company confirmed that it would update some of its devices to Android 12. These devices include:
LG Wing (+ Android 13)
LG Velvet (+ Android 13)
LG V50S
LG V50
LG G8
LG Q31
LG Q52
LG Q92
wrapping up: There you have it – a comprehensive list of phones that can use Android 12 right now. Do let us know in the comment section the Android 12 update is enough reason for you to change your smartphone, in the event your smartphone won't receive the update.