Unlocked Android phones are a brilliant option for those who want to buy a new smartphone. This is because buying your phone unlocked ensures you do not have to commit yourself to a specific wireless carrier and a lengthy data plan. And fortunately for you, unlike unlocked iPhones, the option for Android is limitless for those interested. Check them out in our list of 5 Best Unlocked Android Phones:
1. OnePlus 9:
This is a superb all-around smartphone that is not so costly while also providing some amazing specifications.
Must Read: 5 Best Android Phones With Expandable Memory
Users will have access to its incredibly fast charging at 65W thanks to OnePlus' proprietary technology, and the battery will last almost 11 hours on a charge. However, there is no IP water resistance rating given to it.
2. Samsung Galaxy S21 Ultra:
Presently, this is the most complete Samsung device around, and for good reasons. It doesn't just possess the best features, like an amazing design, 4 rear camera lenses and a high-resolution screen, it also comes with a stylus pen. Just get ready to pay whatever it takes to get this phone, and you'll be granted access to brilliant tech.
3. Google Pixel 4a:
Even if it is not the most powerful device out there, this one comes with an amazing camera and a low price tag.
Must Read: 5 Best Android Phones You Can't Buy
It might have a lone camera lens on the back, but with Google's powerful photo software, the camera will capture amazing shots. With a 5.81-inch screen, you can comfortably use anytime you want. Be aware that it is also home to 3.5mm headphone jack.
4. Samsung Galaxy S21: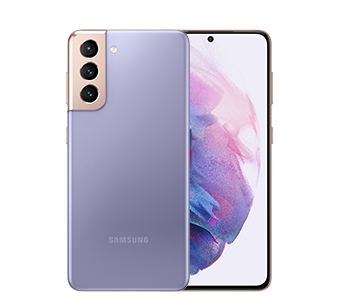 Still on the topic of best unlocked Android phones to buy. This is a brilliant smartphone for those who want the best of what Samsung has to offer. It is a very straightforward device, and it retains some of the best qualities among the S21 series.
Must Read: 5 Best Android Phones At UScellular To Buy 
With a resolution of 1080×2400 and three rear lenses, it is a cool and affordable phone for any potential customer. The clearest improvement is its processor. Using the same Snapdragon 888, this is definitely one of the most powerful phones you'll enjoy.
5. Google Pixel 5:
This smartphone comes with a decent 90Hz OLED display, and its pixel density is lower at 432 pixels per inch (PPI). As far as power is concerned, the device is home to a Snapdragon 765G chipset that clocks in at 2.4GHz.
As a Google-branded device running Android 11, this is as pure an Android experience you can get. Third-party bloatware taking up vital space will become a thing of the past on your phone.
There you have it – a comprehensive list of 5 of the best unlocked Android phones to buy. They are highly recommended for enthusiasts.
More Information On Phone:
A mobile phone (also known as a hand phone, cell phone, or cellular telephone) is a small portable radio telephone.
The mobile phone can be used to communicate over long distances without wires. It works by communicating with a nearby base station (also called a "cell site") which connects it to the main phone network.
When moving, if the mobile phone gets too far away from the cell it is connected to, that cell sends a message to another cell to tell the new cell to take over the call. This is called a "hand off," and the call continues with the new cell the phone is connected to. The hand-off is done so well and carefully that the user will usually never even know that the call was transferred to another cell.
As mobile phones became more popular, they began to cost less money, and more people could afford them. Monthly plans became available for rates as low as US$30 or US$40 a month. Cell phones have become so cheap to own that they have mostly replaced pay phones and phone booths except for urban areas with many people.
Most smartphones run a common mobile operating system. This allows developers to make mobile apps that work on many different phones without needing to change the code. Examples of smartphones include Apple's iPhone (which uses iOS software) and Samsung's Galaxy series, one of many phones that use the Android platform made by Google.