At times, the smallest of innovations can make life more comfortable for you. If you absolutely adore amazing gadgets and you need the best options available, see our list of 5 super
cool gadgets
you never knew existed
1. Forté For iPhone:
This is a wireless charging stand that functions with the 12's Apple MagSafe Charger. It snaps into the Forté like a type of vertical dock and it actually wirelessly charges at 15 Watts while your device is displayed upright.
Must Read: 5 Best Wireless Chargers For Multiple Devices
In fact, the platform tilts to a proper viewing angle (at 70 degrees) and can be used to charge Apple AirPods too.
2. Glitter Mini Vacuum:
This mini vacuum is manufactured for crafters who want a fast and more comfortable way to clean up glitter. Infact, it can be used for so much more than just crafting sparkles.
Must Read: 5 Best Cordless Vacuums To Buy
It is amazing for vacuuming up messes on countertops, tables, desks and any compact space that needs special attention. It also charges with a USB cord and can be used even in cars.
3. Original Jokari Adjustable Baggy Rack Stand:
This stand is for plastic baggies, therefore owners can better leverage the bag while they scoop food or anything else. Some people might feel like owning this is quite unnecessary but it is extremely comfortable to work with. It also has a 4.5-star rating and more than 7,000 reviews on Amazon.
4. Twelve South Air Fly Wireless Transmitter: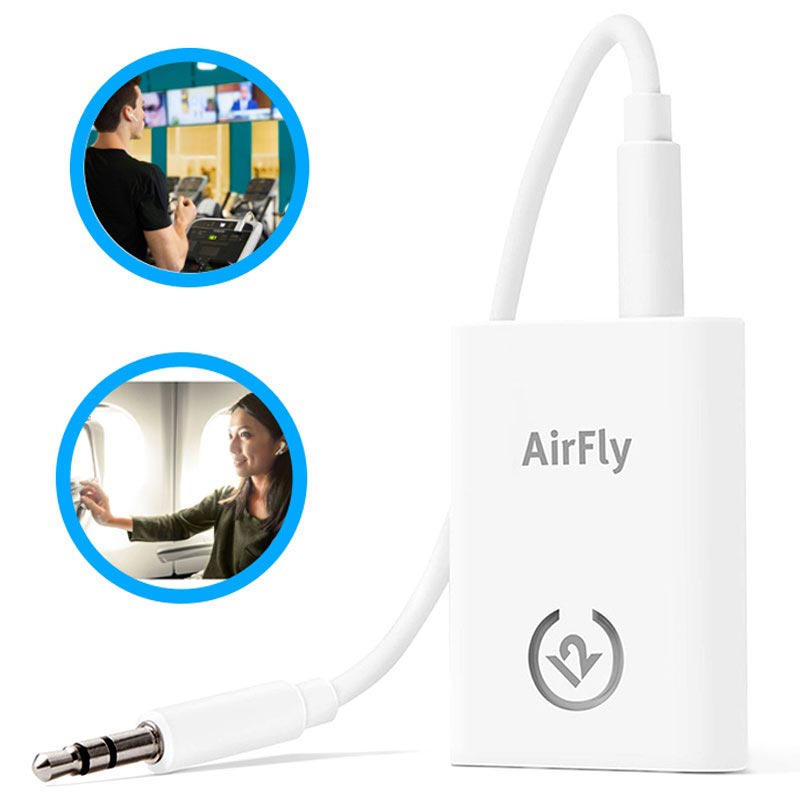 This small white box allows you to connect wireless headphones to wired headphone jacks with Bluetooth 4.1 tech.
Must Read: 5 Best Wireless HDMI Transmitters For Your Home
They work superbly well and you'll be shocked to know that you can charge and use them simultaneously. It can also be used on planes to listen to enjoy in-flight entertainment with your AirPods.
5. Press and Measure Herb Infuser:
This is a brilliant kitchen gadget that ensures your cooking tastes better at all times. It actually allows amateurs cooks to infuse fresh herbs and spices into their favorite extra virgin olive oil. The top part of this product is a measuring cup that helps you to perfectly measure down to the teaspoon how much infused oil you need.
wrapping up: There you have it – a comprehensive list of 5 super cool gadgets you never knew existed. Feel free to drop your personal favorites and other recommendations in the comment section below.
More Information On Gadgets:
A gadget is a small tool such as a machine that has a particular function, but is often thought of as a novelty. Gadgets are sometimes referred to as gizmos.
In the software industry, "Gadget" refers to computer programs that provide services without needing an independent application to be launched for each one, but instead run in an environment that manages multiple gadgets.
There are several implementations based on existing software development techniques, like JavaScript, form input, and various image formats.
The earliest documented use of the term gadget in context of software engineering was in 1985 by the developers of AmigaOS, the operating system of the Amiga computers (intuition.library and also later gadtools.library).
It denotes what other technological traditions call GUI widget—a control element in graphical user interface. This naming convention remains in continuing use (as of 2008) since then.
It is not known whether other software companies are explicitly drawing on that inspiration when featuring the word in names of their technologies or simply referring to the generic meaning.
The word widget is older in this context. In the movie "Back to School" from 1986 by Alan Metter, there is a scene where an economics professor Dr. Barbay, wants to start for educational purposes a fictional company that produces "widgets: It's a fictional product."
Get the most important happenings in your inbox weekly