Are you in search of the best gaming chairs to buy online? Problem solve! We have surf over the online markets for years and came out with the top 10 gaming chairs you can possibly think of.
Most of the chairs were designed specifically for gaming, while somewhere designed for multi-purpose use. If you're a hard-core gamer, then I highly recommend you take a look at our concocted gaming chair list.
Thus, without further ado, here are the top 10 best gaming chairs to buy online:
1. Secret Lab Omega
SecretLab Omega is among top-notch computer chairs that are engineered for total relaxation for a long period of time. The company, Secretlab has always been presenting the best gaming chairs on the market without fail.
It's not a no-brainer, the chair incorporates many intriguing features like, but that rather begs the question is what made the SecretLab Omega standout?
Thus, let's look into the secret lab Omega gaming chairs specs without delays.
Aluminum Base design: The chair was constructed with aluminum for perfect balance, impeccable strength, and stability.
The 6CM P.U casters: This enhanced mechanism is responsible for smooth movement in all directions. Not only that, but it's also friendly towards a variety of floor surfaces.
Velour Pillows: This was featured for total comfort. The chair comes with packaged unique-designed head and lumbar pillow. These pillows were perfectly sculpted for that it supports your spine while sitting. Furthermore, the chair was inspired by car racing seats.
2. vertagear S-line
The Vertagear S-line are mostly bought by hardcore game-racers. This gaming chair is extremely conspicuous from the rest. The S-line is a redefining gaming chair with the most ergonomic products ever designed by the industry.
Chair salient feature:-
Racing Series: The Vertagear S-line was sculpted with a luxurious PVC Faux Leather. This leather enables a last longing and resistant against tearing compared to other standard gaming chairs.
Effortless Assembly: Anyone can effortlessly put together the chair without much stress. The chair offers an assemble system better than any gaming chair.
3. DXRacer Racing series
The DXRacer Racing series always come with the best designs for game-racers. In fact, it's one of the prominent best racing style gaming chair in the market. With DXRacer, you sit better, work harder, and game longer.
DXRacer Key Features:-
With the Latest design. Come with a simple adjustable lumbar pillow; a head & neck pillow.
The Backrest of the chair is high and straight and as such gives great head support. The seat is also flexible and adjustable.
Incorporates smooth double caster wheels for smooth rolling.
Material: PU cover and 3D adjustable armrests for the perfect height you require.
Lastly, it provides a lifetime warranty on the frame together with 24 months warranty on parts.
4. Respawn 200  
This is another racing style gaming chair we must look into, as it comes it many engaging features that are promising.
GAMIFIED SEATING: This renders the perfect luxury and comfort, whether intense gaming sessions or not. It makes you feel in charge.
ERGONOMIC COMFORT: it gives an amazing adjustable headrest and lumbar pivoting lumbar support for total comfort that lasts longer than you think.
With 4D ADJUSTABILITY: raising or lowering your chair has never been that simple. Tweak the height and depth of your armrests freely. You can go for a full 360 degrees swivel rotation. The chair is fully dynamic.
5. Herman Miller Aeron
The Herman Miller Aeron was displayed in the Museum of Modern Art's permanent collection ever since 1992 for its incredible features and designs.
Despite the chair's compelling features, you can still get a purchase much more affordable. Furthermore, you will enjoy the luxury and comfort of a chair.
Key features:-
Tension control Adjustable arms.
A perfect Mechanism Tilt Lock. The height is adjustable Lumbar support with 2 firmness systems that offer optimal lower back support.
The funny thing is, over 50% each chair was sculpted from recycled materials.
6. Steelcase gesture
Never, ever mess with the Steelcase Gesture. This gaming chair is a dynamite chair that is designed for the working class today.
It's not just for gaming. The Gesture is the first chair that has ever supported a wide range of technologies, user sizes, and postures.
Key Features:-
A synchronized system that offers a brand new sitting experience.
Arm movements are similar to that of humans, which gives rooms for support in any position.
More flexible and comfortable for any sitting position.
Designed a readily adjustable system
7. Office Star Pro-line II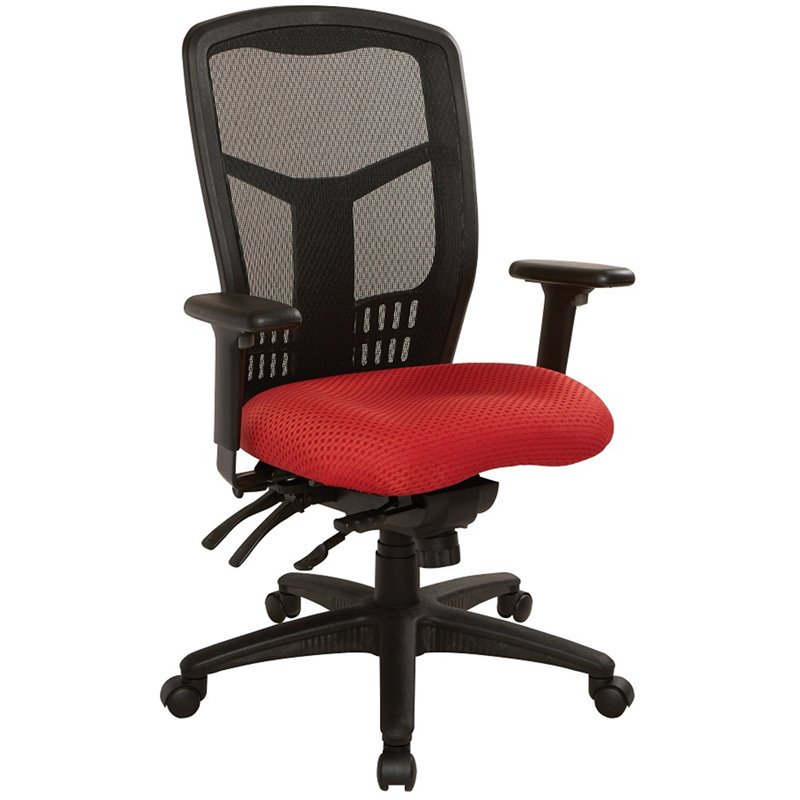 The office star Pro-line II offers the perfect features for not only gamers but also for the working class.
Office star features:-
Availability of in Coal FreeFlex and free custom fabric.
Breathable ProGid & in-built lumbar support.
Nylon Armrests.
Bonded leather seat.
Titanium Finish Legs.
2-Way adjustable arms.
Dual function control.
8. XRocker Audi 2.1
XRocker Audi 2.1 comes with many features such as:
Multi-connect with chairs for the great gaming experience.
It has a subwoofer and 2 sound speakers that use 2.1 AFM technology for immersion sound experience.
Incorporated radio that has a wireless receiver. Moreover, it works with Optional RCA cables and RCA stereo outputs.
Ergonomic design with Gunstock arms, and swivel capabilities.
For playing video games, watching TV, listening to music, reading, and relaxing.
9. xRocker Pro-H3
This is another make by XRocker. It's called the XRocker Pro-H3 and it has a 4.1 sound chair features with easy-to-clean vinyl seating surface. This gaming chair has 4 speakers with subwoofer and perfect vibration that sets the tone of great gaming experience.
XRocker Pro-H3 is an extraordinary chair for playing video games, reading, relaxing and watching TV.
10. Xrocker II
The Xrocker never stops to impress with high-end designer chair concept. This is a gaming chair that features wipe-clean vinyl, a stereo sound and a subwoofer for intense gameplay.
You can freely flip up and out its arms. It also has a two side hidden facing speakers where the shoulder of the chair is located. The sound system is perfect, as it has bass control, side control panel with optimal volume, input & output jacks.
There you have it – a comprehensive list of top gaming chair to buy online. If you have other recommendations, feel free to drop them in the comment section below.