Programming and computers go hand in hand. They need each other, and when it comes to finding the best laptop for programming, there are some things you need to look out for. Before, the heart of programming in any language was writing lines of text, but right now, it has to offer much more for lovely programming experience. To help you choose the best computer to get this done, check out our list of Top 5 Laptops For Programmers:
1. The Huawei MateBook 13
This laptop is great for programming. Huawei is known for its beautiful and useful phones but their laptops are not bad either. This particular one is quite portable for programming work. For a considerable price, you are set to enjoy all the power of a Core i5 or Core i7 chip, a sharp, amazing high-resolution 13-inch display, and lots of SSD storage. It makes Apple seem like a waste of money. It weighs just 1.3kg and will surely do the programming job.
2. Dell XPS 15-9570
With its large 15-inch screen instead of a 13-inch model, programming becomes easier for the user. You have loads of space to lay out windows in your IDE, or to view a full-sized GUI for a high-resolution mobile device or tablet app.
You are able to accommodate as much text as possible on one line so it is simpler to run through your app. The space is even plenty to the extent of it being able to be splitted, this way, code will be on the left, while the preview of your app or webpage will be seen on the right, ensuring your time is not wasted when you reload your work. This laptop also provides effective performance. Going for a six-core model will boost compilation times.
3. Asus Zenbook UX-430
Even if lots of programmers find themselves locked up in their rooms and offices to get some work done, others in the coding business know their job is a remarkably sociable one – even if its working together on group projects, or showing up at one of the several workshops and conferences. With that in mind, you might opt for something else but the larger laptops and that makes Asus Zenbook UX-430 a decent option.
It is very portable as it weighs just 1.25kg and measuring 15.9mm. In addition to being sold for a comfortable price, the specifications it comes with are the kind you will appreciate.
4. Microsoft Surface Laptop 2
This laptop provides a lovely Windows 10 experience, ensuring it is even a reference for testing and developing Windows software.
Its design is pleasing to the eye and it has an easy-to-use keyboard. The specifications on it will only attract customers as well, with a Core i7, up to 16GB of memory, 1TB SSD storage and a high-resolution 13.5-inch screen that functions effectively with Microsoft's Surface Pen stylus.
5. HP Spectre Folio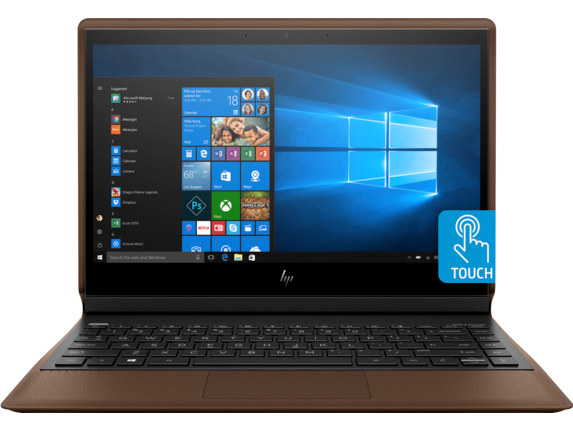 It is a 2-in-1 device that programmers have to be grateful for. Everyone will most likely go for a laptop instead of a tab for pure coding, but the HP Spectre Folio gives you both, enabling you to test tab apps also. It has a beautiful leather cover, which should explain the Folio name. Its internal specification is not discouraging too – with up to 16GB of memory plus a Core i7 processor are available to make sure the performance you desire is given to you. It is quite expensive though.
There you have it – a comprehensive list of top laptops for programmers. If you have other recommendations, feel free to drop them in the comment section below.
Get the most important happenings in your inbox weekly