More users are now receiving the new Call Links feature on the popular instant messaging service WhatsApp. In recent months, WhatsApp has been working on a number of new features. From allowing up to 1,024 people in group chats to letting you create group polls, you can even turn yourself into a sticker. It is one of those apps that has refrained from overstuffing its platform with useless features.
Call Links, an intriguing and useful feature that debuted last month, is now being rolled out to more users worldwide. Last month, Mark Zuckerberg announced the feature, which adds shareable voice and video call links. Even though it has only been a few weeks, the WhatsApp Call Link feature is already available to users.
Must Read: TikTok Increases Age Limit for Live Hosts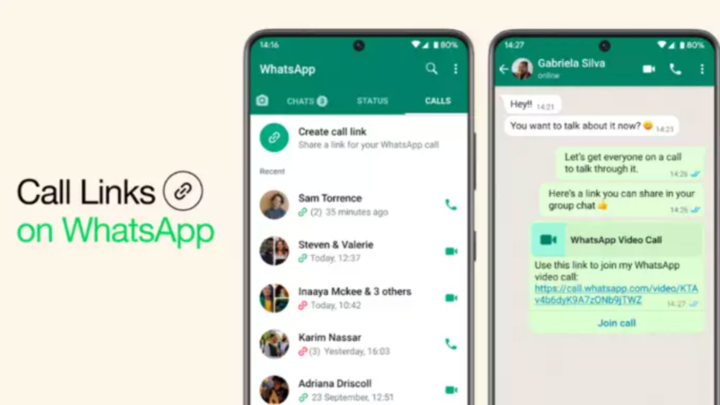 When you open the WhatsApp app and go to the Calls tab, you'll notice a new 'Create call link' button pinned above your call log. When you tap on it, you'll be given two options for call types: voice or video. After that, copy the invite link and send it to your contacts via WhatsApp or another sharing platform.
When the recipients receive the WhatsApp call invite link, they can join the call by tapping the 'Join' button. Please keep in mind that people can join a call at any time, and WhatsApp will not notify you if someone joins the call. As a result, you must be present on the call in order to see who has joined and who has not.
Must Read: Meta to Monetize WhatsApp Business
A new version of the App is being released that will let users add up to 1,024 people. The number of members in a WhatsApp group has been growing over time. The limit, which was 256 members in 2017 but was increased to 512 in May of this year, will now be raised to 1,024 members. Currently, WhatsApp beta for Android and iOS supports the feature.
With the help of this feature, users can now connect with more than a thousand members of one group, including friends, family, coworkers, and so forth.