UScellular is the 4th biggest carrier in the whole of the USA and it is home to lots of amazing devices that will dazzle you. If you are searching for a new Android phone to invest in, UScellular can be of help with its wide array of options waiting to be explored. See the best options in our list of 5 Best Android Phones At UScellular:
1. Samsung Galaxy Note 20 Ultra:
If you crave for the most powerful all-around device around right now, this is the device to go for.
Must Read: 5 Best Android Phones With Expandable Memory
Its display size (6.9-inches) that can compete with early tabs, it possesses an upgraded S Pen stylus and dope hardware. It is also home to a lovely 108-megapixel camera and its battery life is very commendable.
2. Samsung Galaxy S20 Fan Edition:
If you want to invest in a phone you wish to use for a long time, this one is a reasonable choice.
Must Read: 10 Best NFL Football Games For Your Android Phones 
It comes with a big screen with a high refresh rate, a big battery, 3 rear cameras, and a modern Android and user interface. It can be bought in 2 amazing colors too and it definitely stands out.
3. Google Pixel 4A:
This is a mid-range device that definitely punches above its weight. Its camera is simply splendid and its battery is surely better than you expect.
Must Read: 7 Best Android Accessories
To cap this all up, it comes with a shocking $350 price tag that should be jumped at immediately.
4. Motorola G Power: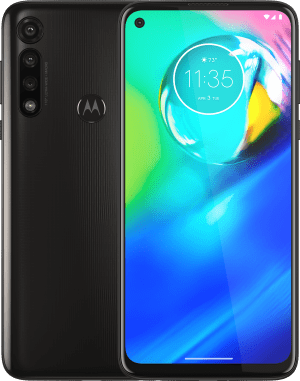 If you fancy messaging and social media, this device deserves your investment. This device runs a lean and mean Android 10 and its features include a large 6.2-inch FHD+ screen and 5,000mAh battery that keeps it running for as long as possible.
5. Samsung Galaxy Z Flip:
This brilliant device possesses a familiar clamshell design that our parents are used to but with a smarter OS and at a more expensive price. Other features include a 6.7-inch screen, powerful Qualcomm Snapdragon 865 processor, 5G support, and lots of storage.
More Information On Phone:
A mobile phone (also known as a hand phone, cell phone, or cellular telephone) is a small portable radio telephone.
The mobile phone can be used to communicate over long distances without wires. It works by communicating with a nearby base station (also called a "cell site") which connects it to the main phone network.
When moving, if the mobile phone gets too far away from the cell it is connected to, that cell sends a message to another cell to tell the new cell to take over the call.
This is called a "hand off," and the call continues with the new cell the phone is connected to. The hand-off is done so well and carefully that the user will usually never even know that the call was transferred to another cell.
As mobile phones became more popular, they began to cost less money, and more people could afford them. Monthly plans became available for rates as low as US$30 or US$40 a month.
Cell phones have become so cheap to own that they have mostly replaced pay phones and phone booths except for urban areas with many people.
Most smartphones run a common mobile operating system. This allows developers to make mobile apps that work on many different phones without needing to change the code.
Examples of smartphones include Apple's iPhone (which uses iOS software) and Samsung's Galaxy series, one of many phones that use the Android platform made by Google.
There you have it – a comprehensive list of 5 of the best android phones at UScellular To buy. If you have any personal favorite or other recommendations, feel free to drop them in the comment section below.
Get the most important happenings in your inbox weekly