Some years back, high-end phones with expandable memory began to become a thing of the past. However, even if not all devices have it, the feature is still very much admired across by phone users across the globe. There are lots of phones that can be bought with a microSD card slot that allows you to expand the storage on your phone, and we have the best options in our list of 5 Best Android Phones With Expandable Memory:
1. Samsung Galaxy S20 series:
The series features 3 phones, the Galaxy S20, S20 Plus, and S20 Ultra. The Ultra model is the best out of the 3 as it comes with a big 6.9-inch display, 16GB of RAM, a triple-camera setup at the back (108MP+48MP+12MP) and a ToF sensor.
Must Read: 15 Best Cloud Storage Apps for Android/iPhones
The device is powered by the Snapdragon 865 chipset and it flaunts a 5,000mAh battery. The Galaxy S20 Plus possesses a 6.7-inch display and a triple-camera setup at the back featuring 64MP, 12MP, and 12MP shooters, and a ToF camera.
2. Samsung Galaxy Note 10 Plus: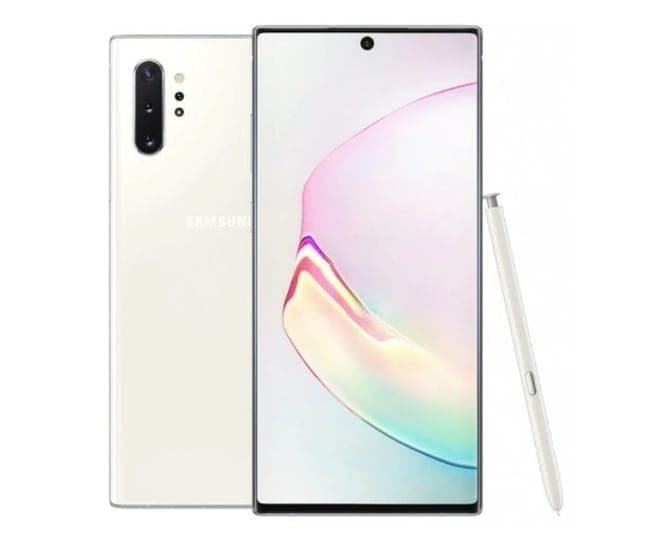 With features like the Snapdragon 855 (or the Exynos 9825, depending on market), 12GB of RAM, and a 6.8-inch AMOLED panel with the Infinity-O punch hole, this is a special device. The design is cute even if it is not so different from the S line.
Must Read: 5 Best Apps That Will Save Your Smartphone From Cyber Threats
However, this device does not provide a 1TB option, even if the 256 and 512GB variants can be upgraded with a microSD card.
3. Sony Xperia 1 II:
This recent device from Sony comes with the Snapdragon 865 chipset alongside 8GB of RAM and 256GB of storage.
Must Read: 5 Best Apps To Automate Tasks On Your Android Phone
There are 3 12MP cameras at the back plus a ToF sensor that will assist with portrait mode images. It possesses a 21:9 display and wireless charging is guaranteed.
4. Asus Zenfone 6:
This device comes with a big 5,000mAh battery and runs a near-stock version of Android. What makes it unique is its flip-up camera at the back that is useful for selfies.
Must Read: Asus Zenfone 6 Review – Specs, Features, and Price
Its special design approach let Asus create a device without a notch or a punch-hole for the camera, giving it a high screen-to-body ratio. It can be bought with 64 or 128GB of storage and they are both expandable for an added 1TB.
5. LG V60:
This is the latest device from LG and it is definitely a unique mobile device. This Android phone is powerful and stunning at the same time. It possesses 128GB of storage and a microSD card slot.
The device is a 5G phone and you are guaranteed all of the specs you can expect from a flagship. LG V60 comes with 8GB of RAM, the latest Snapdragon 865 chipset, and a huge 5,000mAh battery.
More Information On Android:
Android is a mobile operating system based on a modified version of the Linux kernel and other open-source software, designed primarily for touchscreen mobile devices such as smartphones and tablets.
Android is developed by a consortium of developers known as the Open Handset Alliance, with the main contributor and commercial marketer being Google.
Initially developed by Android Inc., which Google bought in 2005, Android was unveiled in 2007, with the first commercial Android device launched in September 2008. The current stable version is Android 10, released on September 3, 2019.
The core Android source code is known as the Android Open Source Project (AOSP), which is primarily licensed under the Apache License.
This has allowed variants of Android to be developed on a range of other electronics, such as game consoles, digital cameras, PCs, and others, each with a specialized user interface. Some well-known derivatives include Android TV for televisions and Wear OS for wearables, both developed by Google.
Android's source code has been used as the basis of different ecosystems, most notably that of Google which is associated with a suite of proprietary software called Google Mobile Services (GMS), that frequently comes pre-installed on said devices.
This includes core apps such as Gmail, the digital distribution platform Google Play and associated Google Play Services development platform, and usually apps such as the Google Chrome web browser.
These apps are licensed by manufacturers of Android devices certified under standards imposed by Google. Other competing Android ecosystems include Amazon.com's Fire OS, or LineageOS.
Software distribution is generally offered through proprietary application stores like Google Play Store or Samsung Galaxy Store, or open-source platforms like Aptoide or F-Droid, which utilize software packages in the APK format.
Android has been the best-selling OS worldwide on smartphones since 2011 and on tablets since 2013.
As of May 2017, it has over two billion monthly active users, the largest installed base of any operating system, and as of December 2018, the Google Play Store features over 2.6 million apps.
There you have it – a comprehensive list of best Android Phones with expandable memory. If you have any personal favorite or other recommendations, feel free to drop them in the comment section below.
Get the most important happenings in your inbox weekly