Amid the coronavirus pandemic, riders are relying on indoor cycling applications to not just
improve their fitness
, but to also worry less. Despite several countries still experiencing lockdown, most of us have begun to see the value in training indoors and staying fit. For the best options available, see our list of 5 Best Computers And Tabs For Indoor Cycling In  (Zwift):
1. Apple TV:
This is less expensive than a computer or tab and it can be bought in both 1080p and 4k editions. You will be restricted to 2 Bluetooth connections and a full trainer control plus if you ride with an ANT+ only power meter or sensors, there are solutions like the 4iiii Viiiva translator.
Must Read: Best Cable Replacement Services Right Now
Even if TrainerRoad and The Sufferfest do not have Apple TV apps right now, you can AirPlay your phone, tab, or computer to the display without needing to mess around with cables.
2. iPad Air: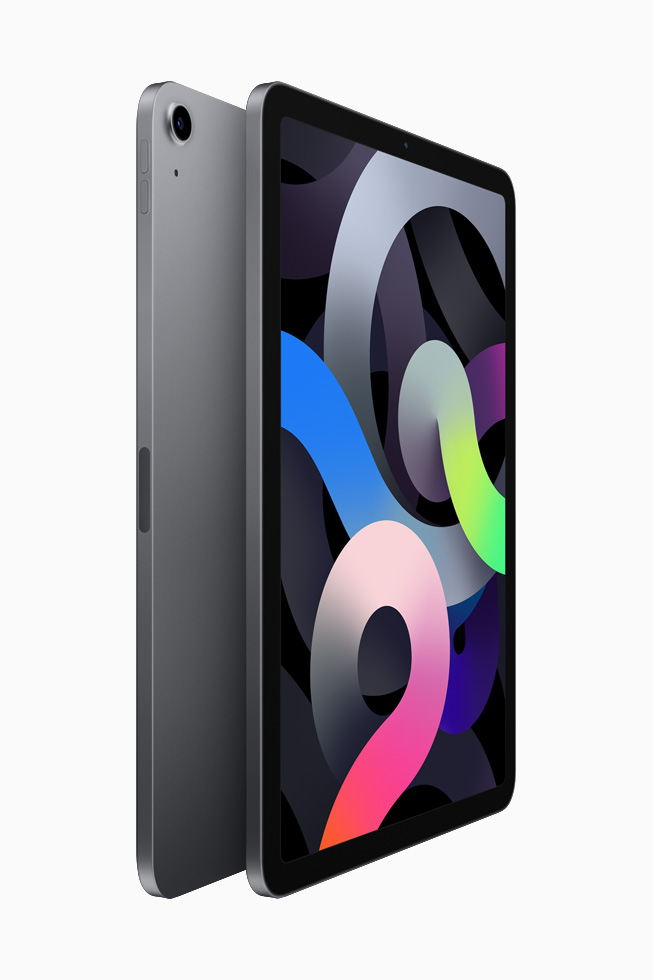 This is a shocking performer for Zwift, as it offers seamless graphics and detail than other laptops that cost twice its price. Even if the graphics run smoothly, it will be wise to not get jerky on a crowded group ride.
Must Read: 6 Best Garmin Watches For Running And Cycling
Users can use Bluetooth, and if they fancy using ANT+, a dongle or converter like the 4iiii Viiva is required.
3. Samsung Galaxy Tab:
Zwift took too long to launch its Android application but it is finally here, and one of the recommended Android devices we fancy is the Samsung Galaxy Tab S6.
Must Read: 6 Best Inch Tablets For Entrepreneurs In Business
This device restricts connections to Bluetooth, therefore that crusty, old ANT+ only HR strap will not help without a dongle. Its 10.5in screen is cool and responsive, even with sweaty hands, and its 125GB and 256GB models come with more RAM available than the iPad.
4. Dell G3 15:
Almost all laptops with at least 4GB of RAM and a decent graphics card will run Zwift or any other indoor cycling app, even if rendering smooth visuals might be a struggle, especially if the servers are busy. This is why gaming laptops excel and what better option like Dell G3 15? It comes with a 15.6in screen, Intel i5 core, and the NVIDIA GeForce GTX 1050 Ti Graphics Processing Unit.
5. Intel NUC:
If you own any spare TV, a mini-computer like the Intel NUC lets you take advantage of the screen without needing to pay for the screen, even if a Bluetooth keyboard and mouse are required. The Intel NUC provides extra computing power to render graphic details such as rider shadows, reflections, and sun flares. It is also home to a USB port so you can use an ANT+ stick if you fancy that for your indoor riding setup.
More Information On Tablets:
A tablet computer, commonly shortened to tablet, is a mobile device, typically with a mobile operating system and touchscreen display processing circuitry, and a rechargeable battery in a single, thin and flat package. '
Tablets, being computers, do what other personal computers do, but lack some input/output (I/O) abilities that others have.
Modern tablets largely resemble modern smartphones, the only differences being that tablets are relatively larger than smartphones, with screens 7 inches (18 cm) or larger, measured diagonally, and may not support access to a cellular network.
The touchscreen display is operated by gestures executed by finger or digital pen (stylus), instead of the mouse, trackpad, and keyboard of larger computers.
Portable computers can be classified according to the presence and appearance of physical keyboards.
Two species of tablet, the slate and booklet, do not have physical keyboards and usually accept text and other input by use of a virtual keyboard shown on their touchscreen displays.
To compensate for their lack of a physical keyboard, most tablets can connect to independent physical keyboards by Bluetooth or USB; 2-in-1 PCs have keyboards, distinct from tablets.
A key component among tablet computers is touch input on a touchscreen liquid-crystal display (LCD). This allows the user to navigate easily and type with a virtual keyboard on the screen or press other icons on the screen to open apps or files.
There you have it – a comprehensive list of 5 best computers and tabs for indoor cycling. If you have any personal favorite or other recommendations, feel free to drop them in the comment section below.
Get the most important happenings in your inbox weekly