The Sony PlayStation 5 (PS5) is finally here and it comes with lots of amazing gaming titles to look forward to. There are lots of engaging games to select from and they will not just keep you occupied, they are also too interesting to let go of. Want the best games around? see our list of 5 Best PlayStation 5 Games To Look Out:
1. Demon's Souls:
When it was first released 11 years ago, its fierce difficulty and complex combat made gave it the popularity it deserves.
Must Read: 7 Best Wireless PS5 Headsets To Buy
It even became a source of inspiration for identical titles in the coming years, including Dark Souls, Ashen, and Nioh. Luckily for us, Bluepoint Games is now remastering the action-RPG title for the PS5 and it flaunts the title's heavily revamped graphics.
2. Destruction AllStars:
Do you fancy battle royale games with entertaining, colourful Fortnite-like characters? Do you also fancy wreaking havoc with huge vehicles? Then this PS5 game will definitely appeal to you.
Must Read: 7 Best Gaming Speakers For Your PC Or Console
Owned by Lucid Games, you can expect crazy gameplay and even crazier cars. Players will not just be allowed to crash into each other's vehicles, they will also be able to set off chaotic explosions on foot too.
3. Ghostwire:
What do you do when citizens of Tokyo disappear and the empty streets are haunted by spirits and mysterious cult survivors? Well in this soon to be released game, players will need to use their supernatural powers to free the city.
Must Read: 10 Things You didn't Know about PUBG
Owned by Tango Gameworks and published by Bethesda Softworks, this game will remind you so much of classics like F.E.A.R. and Condemned series.
4. Gran Turismo 7: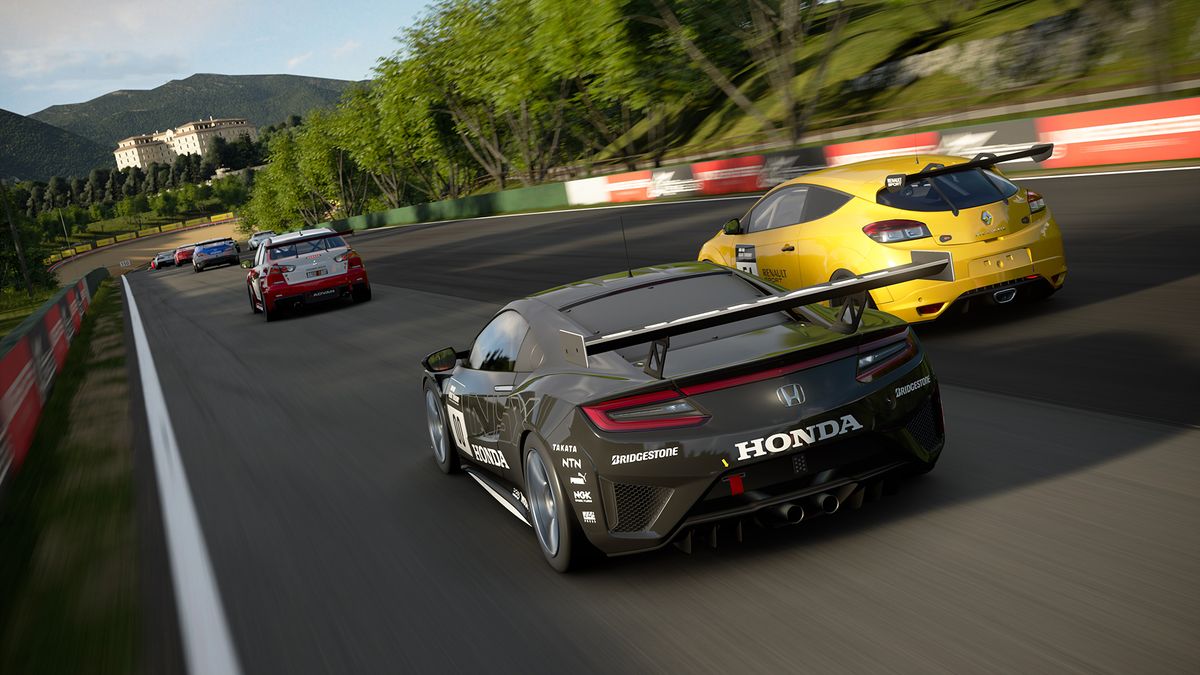 This amazing racing simulator series has been rocking our PlayStation games for a while now and Gran Turismo 7 was actually designed to make proper use of PS5's powerful hardware and its fresh haptic feedback feature. Its reworked triggers will definitely provide a racing experience you will always remember this year and we cannot wait for it to be launched.
5. Horizon Forbidden West:
This game will come with amazing graphics, special mecha-dinosaur hunting gameplay, and a shockingly memorable story. Horizon Forbidden West tries to take up the mantle, prolonging protagonist Aloy's saga as she takes a trip to the Forbidden West in a post-apocalyptic world set in the 31century. Its trailer flaunted fantastic world designs and there will be problematic mecha-monsters to hunt.
More Information About Play Station 4:
The PlayStation 4 (officially abbreviated as PS4) is an eighth-generation home video game console developed by Sony Interactive Entertainment.
Announced as the successor to the PlayStation 3 in February 2013, it was launched on November 15 in North America, November 29 in Europe, South America and Australia, and on February 22, 2014, in Japan. It competes with Microsoft's Xbox One and Nintendo's Wii U and Switch.
Moving away from the more complex Cell microarchitecture of its predecessor, the console features an AMD Accelerated Processing Unit (APU) built upon the x86-64 architecture, which can theoretically peak at 1.84 teraflops; AMD stated that it was the "most powerful" APU it had developed to date.
The PlayStation 4 places an increased emphasis on social interaction and integration with other devices and services, including the ability to play games off-console on PlayStation Vita and other supported devices ("Remote Play"), the ability to stream gameplay online or to friends, with them controlling gameplay remotely ("Share Play").
The console's controller was also redesigned and improved over the PlayStation 3, with improved buttons and analog sticks, and an integrated touchpad among other changes. The console also supports HDR10 High-dynamic-range video and playback of 4K resolution multimedia.
There you have it – a comprehensive list of 5 of the best Playstation 5 games to look out For. If you have any personal favorite or other recommendations, feel free to drop them in the comment section below.