Android 12 is now finalizing testing as Beta 5 testing has begun. It is not false to say that the highly anticipated update from Google will be launching in the next few weeks. What should users expect from Android 12? Here's a rundown of the Android 12 features and changes.
Google has confirmed that the Android 12 design introduces a whole new user interface called 'Material you'. The big deal about in is that the interface is personalized to each user.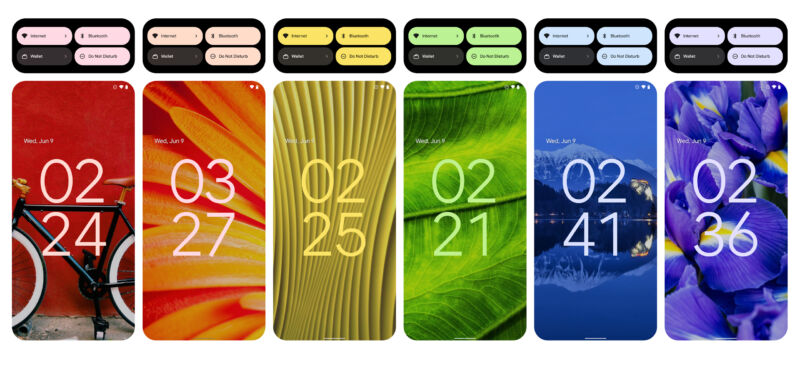 You get to choose your custom color palette and widgets, thrilling right? Furthermore, Material You is a design language, when you make your color choice; the system uses color extraction to automatically apply your color choice across the entire Operating System.
Fluid Screen Navigation
Google has redesigned the Android 12 spaces to effect fluid and easy transitions. The Quick Settings has been improved to let you access Google Pay and Controls for connected devices.
Must Read: 5 Best Unlocked Android Phones To Buy
You can have access to the entire OS in the quick setting due to its customization. The Notification tab has been reimagined to make it more attractive and interactive for users.
Screen Animation:
Android 12 also introduces more screen animations. The purpose is to make the screen feel more interactive and alive.
Must Read: 7 Best Android Gifts For Friends and Family
The interface has a clock placed in the middle of the always on display (AOD), when you a notification comes in, the clock becomes smaller and when you dismiss the notification, the clock becomes larger, this lets you keep track of all your notifications.
Privacy
Android 12 has been designed to ensure and maintain user's privacy. It allows you make a choice on how much private information installed apps can access from your phone.
Must Read: 5 Best Android Browsers With Dark Mode
It introduces a new privacy Dashboard which gives you a straight look into your permission setting, to see what data is being accessed by apps and how often.
A notable addition is the indicator that lets you know when your apps are accessing your microphone or camera, cool right? You can now invoke app permission easily and from the quick settings easily remove an app's access.
Conclusion
It is really commendable that the Android 12 places a huge importance on protecting users' privacy, especially in this time where users' privacy is highly disregarded and abused. Much more, we'll look to the official release of Android 12.