Do you remember Blackberry? It is common knowledge that this amazing brand once ruled the smartphone industry all over the world, however, the iPhone 4 came along and its demise started. However, even if 2010 and beyond was really rough for this brand, recent years have shown us that Blackberry is far from done. See the best devices you can still buy in our list of 5 Best BlackBerry Phones:
1. BlackBerry KEY2 LE:
This is the latest offering from the company and it has managed to still attract lots of phone users. It possesses the same 4.5-inch LCD screen you get on the KEY2, and its 1080 x 1620 resolution is applaudable. Rather than the Snapdragon 660 Mobile Platform that powers the KEY2, this cheaper model comes with Snapdragon 636 chipset, 4GB of RAM and 32/64 gigs of internal storage.
2. BlackBerry KEY2:
This one definitely looks stylish and sleek, especially with the amazing BlackBerry keyboard below the square-ish display. It delivers better specifications than the LE version, and it is worth its price. It comes with an octa-core Qualcomm Snapdragon 660 SoC, plus 6GB of RAM and the Adreno 512 GPU.
It also possesses a brilliant dual-camera combo, the main sensor with f/1.8 aperture lens, 1.28 ?m pixels, and a secondary camera that features an f/2.6 aperture with 1.0 ?m pixels and 2x optical zoom.
3. BlackBerry Evolve X:
This one is like a KEY2, excluding the hardware keyboard. If you love big screens, you'll definitely appreciate this one. The device mirrors the hardware specs of the KEY2, and the same octa-core Qualcomm Snapdragon 660 SoC is found inside it.
Must Read: 5 Best Rugged Smartphones
It delivers 6GB RAM and 64GB storage as well, and it comes with a 1080p LCD panel with a modern resolution and a modern pixel density of 403ppi. 4K recording is not possible here, but the selfie camera is 16MP, and its battery life is dependable.
4. BlackBerry Motion: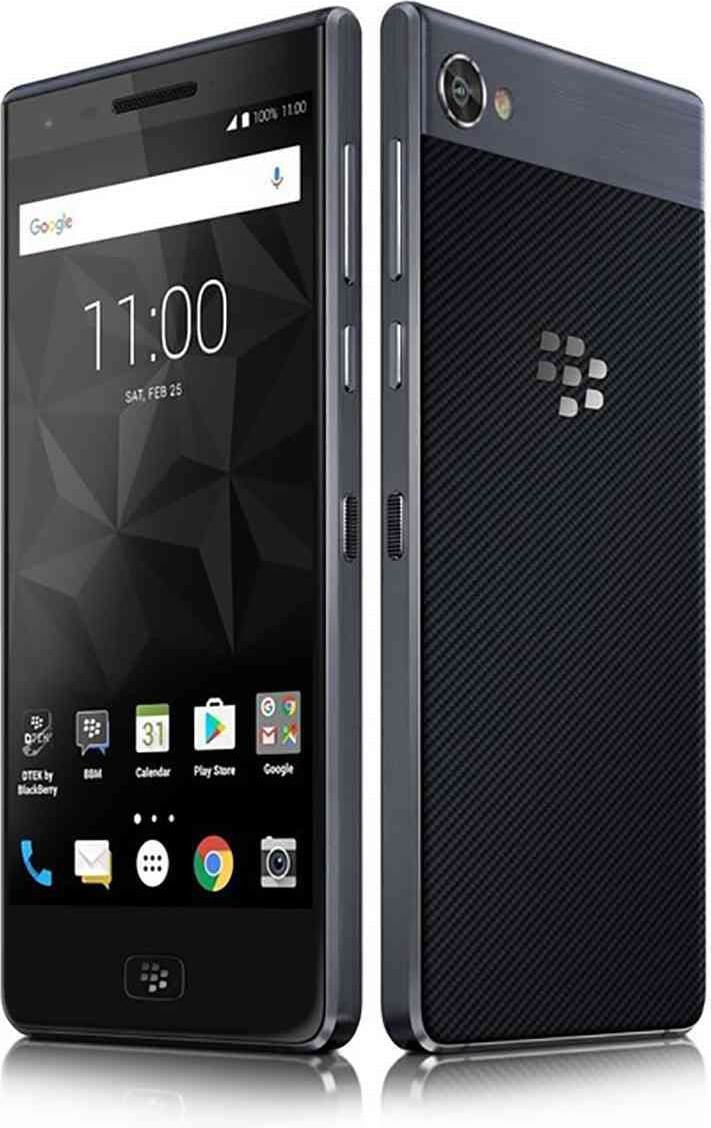 If you don't cherish a hardware keyboard but you still love the Blackberry brand, this is the option to go for. It possesses a 5.5-inch Premium Anti-Scratch screen with a 1080 x 1920 resolution (FHD), and it is blessed with an octa-core CPU and the Adreno 506 GPU.
Must Read: 5 Best Phones With The Best Speakers
4GB of RAM and Quick Charge 3.0 technology is available. You'll even be getting a fingerprint scanner embedded in the home button.
5. BlackBerry 5G 2021:
This device has been officially announced and it concentrates on trust and security features. Not to worry, the amazing QWERTY hardware keyboard is available with this one, and 5G network is guaranteed as the name hints.
Must Read: 5 Best Home Office Phones
However, be aware that this device will be blessed with flagship-style cameras, therefore you can expect it to be quite expensive.
Wrapping up:
There you have it – a comprehensive list of 5 best BlackBerry phones. If you have other recommendations, feel free to drop them in the comment section below.
More Information About A Smartphone:
Smartphones are a class of mobile phones and of multi-purpose mobile computing devices. They are distinguished from feature phones by their stronger hardware capabilities and extensive mobile operating systems, which facilitate wider software, internet (including web browsing over mobile broadband), and multimedia functionality (including music, video, cameras, and gaming), alongside core phone functions such as voice calls and text messaging.
In the early 2010s, larger smartphones with screen sizes of at least 5.5 inches diagonal, dubbed "phablets", began to achieve popularity, with the 2011 Samsung Galaxy Note series gaining notably wide adoption.
In 2013, Huawei launched the Huawei Mate series, sporting a 6.1-inch HD (1280×720) IPS+ LCD display, which was considered to be quite large at the time.
In 2019, the majority of smartphones released have more than one camera, are waterproof with IP67 and IP68 ratings, and unlock using facial recognition or fingerprint scanners.
One of the main characteristics of smartphones is the screen. Depending on the device's design, the screen fills most or nearly all of the space on a device's front surface. Many smartphone displays have an aspect ratio of 16:9, but taller aspect ratios became more common in 2017.