As you already know, being able to enjoy music is definitely one of life's greatest privileges. And fortunately for us, we don't need an MP3 or radio stations to jam our favourite songs when we have our smartphones. To ensure your device gives you the music experience you crave for, see our list of 5 Best Phones With The Best Speakers:
1. Asus ROG Phone 5 Series:
For those who are not aware, the Asus ROG Phone 5 Pro and ROG Phone 5 deliver audio so amazing that tablets and laptops might feel ashamed. These devices from ASUS are home to dual front-firing speakers, meaning you are guaranteed a true, wide stereo effect.
Must Read: 5 Best Small Phones To Buy
The bass is also very dope, and it can be boosted further by taking advantage of the device's built-in music equalizer.
2. Google Pixel 4 XL: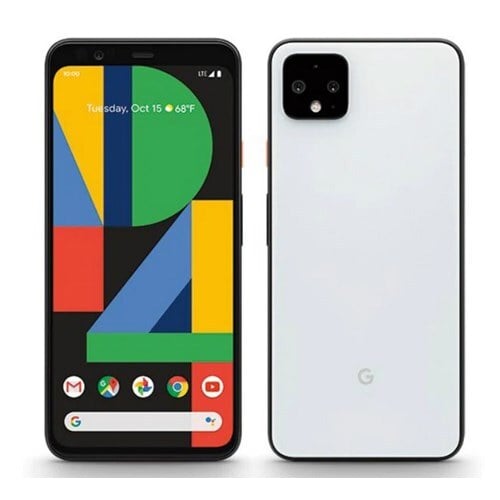 Even if the Pixel 5 is nothing to write home about when it comes to sound, the older Pixel 4 XL is surely impressive when it comes to a brilliant music experience.
It possesses a sharp down-firing speaker and a high-quality earpiece that also functions as the second speaker, and both combine to deliver sounds you'll appreciate. The music is crystal clear, and even if the bass is not so strong, it is definitely present.
3. Apple iPhone 12 Pro Max:
Still on the topic of best phones with best speakers. All devices in the iPhone 12 series have dope quality, but because of its size, the iPhone 12 Pro Max's sound stands out. As you already know, Apple has always been consistent in delivering speakers that are well above the average on its MacBooks, iPads and of course, iPhones, so no one is surprised.
Must Read: 5 Best Unlocked Android Phones
The Pixel 4 XL offers super clear sound and it makes use of a down-firing speaker combined with the earpiece to give a good stereo effect.
4. Xiaomi Mi 11 Ultra:
This Xiaomi flagship might be focusing more on marketing its giant camera module that is attracting massive attention, but that does not mean its speaker quality is not worth talking about.
This amazing smartphone delivers amazing sound despite its weak bass and poor stereo separation. You'll be getting a single down-firing speaker and an earpiece, but this earpiece is not quality enough to keep up with the main speaker.
5. Samsung Galaxy S21:
This is another device that has attracted lots of customers with its sound quality. Its speaker clarity is actually decent, even if the highs can be very ear-piercing. It doesn't offer bass, and the stereo separation is quite effective.
Must Read: 5 Best Foldable Phones To Buy
If you fancy phone sound quality, you should invest in this, even if we hope Galaxy S22 will do better than its predecessors.
There you have it – a comprehensive list of 5 best phones with best speakers. If you have any personal favorite or other recommendations, feel free to drop them in the comment section below.
More Information On Phone:
A mobile phone (also known as a hand phone, cell phone, or cellular telephone) is a small portable radio telephone.
The mobile phone can be used to communicate over long distances without wires. It works by communicating with a nearby base station (also called a "cell site") which connects it to the main phone network.
When moving, if the mobile phone gets too far away from the cell it is connected to, that cell sends a message to another cell to tell the new cell to take over the call.
This is called a "hand off," and the call continues with the new cell the phone is connected to. The hand-off is done so well and carefully that the user will usually never even know that the call was transferred to another cell.
As mobile phones became more popular, they began to cost less money, and more people could afford them. Monthly plans became available for rates as low as US$30 or US$40 a month.
Cell phones have become so cheap to own that they have mostly replaced pay phones and phone booths except for urban areas with many people.
Most smartphones run a common mobile operating system. This allows developers to make mobile apps that work on many different phones without needing to change the code. Examples of smartphones include Apple's iPhone (which uses iOS software) and Samsung's Galaxy series, one of many phones that use the Android platform made by Google.