Smartphones have grown to become an essential part of our lives, due to the vital role it plays in our day to day lives, also smartphone these days carry a lot of our vital information. Have a missing smartphone can completely destabilize people, owing to the facts already discussed. In this article, we are going to look at 10 best find my phone apps for Android
1. Find My Device By Google
Seeking to find your missing Android device, The Find my device app, developed by Google, may be all you need. It comes pre-installed on all Android devices. The find my phone app features all the essentials needed for your tracking your missing Android smartphone.
The Find My Phone app lets you ring your Android smartphone, wipe data, and show an on-screen message, that could contain details to reach you as the owner if the missing Android device is found.
2. Cerebus
Cerebus is another great app, for locating missing Android devices. Cerebus lets users reset their Android device remotely, sounds alarm, display on-screen messages, which can continue3 useful information on how to reach you if found. It also uses your selfie cam to take pictures of people who handheld the device, after it went missing. Cerebus also lets you hide the app icon from your app drawer.
3. Family Locator
Family Locator is a phone tracker app that is focused on keeping us closer to family and friends. Family locator lets you keep track of your family and friends, via their smartphone. It also helps you recover lost smartphone, using its built-in features. Despite it's the ability to locate lost smartphones, the family locator, is a more of a people locator than a device locator.
4. Prey Anti-Theft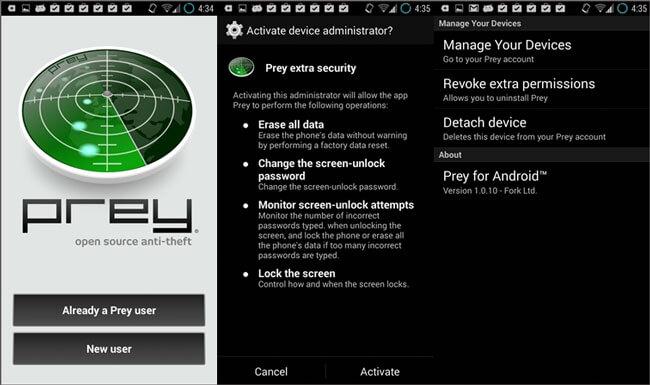 Still, on the top of best phone finder apps, the Prey Anti-Theft app is another excellent app that comes in handy, in scenarios where your smartphone gets missing. That's if you installed it on your smartphone before it went missing. Just like the apps already mentioned, the essential feature of this app is its phone finder feature.
Prey Anti-Theft lets you remotely lock your smartphone and setting off an alarm to help you locate your missing smartphone easily. It also allows you to remotely make use of your smartphone camera, to make finding your missing smartphone a lot easier.
5. Find My Phone Apps For Carriers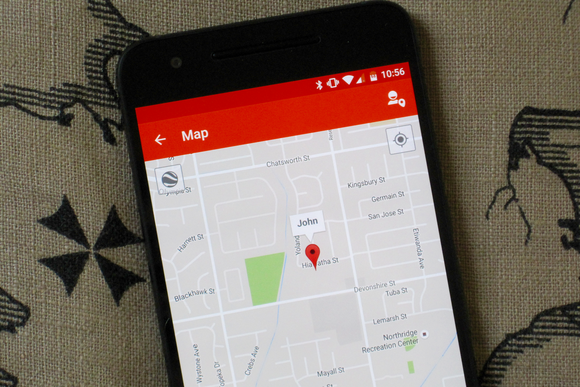 Most smartphone network carriers offer a service that allows the user to locate their missing smartphone. Most carriers include finding my phone apps as bloatware in their devices. In most cases, subscribers are required to pay a premium for the service. Carriers like Verizon, AT&T, T-Mobile, and Sprint, offer the find my phone service.
6. Manufacturers Apps
Just the way carriers include find my phone apps as bloatware in their smartphones, OEMs also include find my phone apps as bloatware on their smartphones. Manufacturers like HTC and Samsung always feature the find my phone app in the software of their smartphones. Unlike the find my phone service, offered by carriers, OEMs offer free find my phone services. You are prompted to set up the find my phone service, on first boot, to keep your smartphone secured.
7. GPS Phone Tracker
As the name suggests, the GPS phone tracker is an app that helps people to find their missing android devices. As clearly indicated by its name, this app uses GPS tracker technology to report lost and stolen Android devices. GPS tracker lets you track missing android devices, using their website and also the mobile app.
8. Find My Phone Whistle

Find My Phone Whistle app, takes the find my phone app game a notch higher. unlike the apps already mentioned in this article, this app lets your search for your missing smartphone by whistling.
All you need to do is to install and set up the app on your smartphone, then in a situation, where your smartphone gets missing, all you need to do, is whistle and your smartphone will make sounds, that makes finding it very easy.
9. Track Lost Cell Phone: Lost Device Tracker
Just the apps already listed in this article, the Track lost a cell phone, is an app that it's an app that lets users find their smartphone when it goes missing. The Track cell phone app, lets you wipe your smartphone remotely, find your smartphone using your iMEI, remotely lock your smartphone, remotely send SMS to missing smartphone.
10. Safe 365
Just like the family locator app, already discussed, the Safe 365 app helps you keep track of family and friends. Once activated, on the smartphone of your loved ones, you will be able to track their cell phones using the Safe 365 app.
With the Safe 365 app, you will be able to tell the battery percentage of their smartphone, the type of internet connection they are using, their state of mobility, whether walking, running, cycling, playing sports, e.t.c  The safe 365 apps, also provide information on the neighborhood they are.
There you have it, my list of best find my phone apps for Android in 2019. As clearly stated in this article, these apps will help in locating your, in a situation where your smartphone gets missing. If you have other recommendations, feel free to drop them in the comment box below.