Fitness watches help with whipping you back into shape and making you start thinking about being more active. They basically help you to step a little further each day, sleep longer to recover e.t.c, till you are as fit as you want to be. For the best options around, see our list of the 5 best fitness watches to track your workouts:
1. Apple Watch Series 7:
This watch works with iPhones and you must be ready to charge regularly. You are guaranteed a product that will cater to most types of workouts via brilliant application support. Its core tracking sensors perform brilliantly well and it doesn't cost a fortune.
2. Garmin Venu 2: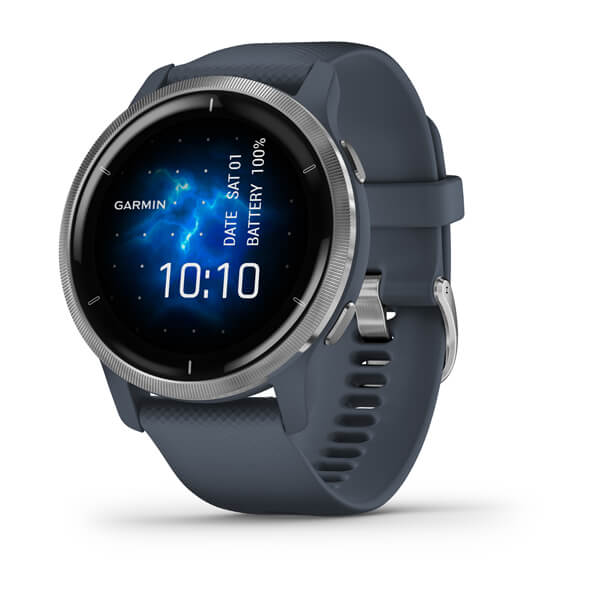 This is an alternative to look at if you don't want the option above. It doesn't just work across platforms, it comes with Garmn's core tracking features and some vital home workout modes that make it a wonderful option for indoor and outdoor exercise. It is basically the best product for sports tracking.
3. Huawei Watch GT 2e:
Still on the topic of the best fitness watches to track workouts. For people who are not willing to spend heavy, this is the product to go for. It sits well below the £100 mark and provides proper sports and fitness tracking
Must Read: 5 Best GPS Running Watches
an exercise-friendly design plus a better battery life than the Garmin Venu 2 and the App. This is definitely the best budget fitness watch.
4. Polar Ignite 2:
This is a brilliant fitness watch and even if it comes with sensors and hardware to track runs, swims and cycles, it is more useful for those who don't do sports.
Must Read: 7 Best Wear OS Watches 
It delivers FitSpark recommended workouts, which offer daily workouts that can be influenced by other training or not at all. They are well detailed and explained onscreen for your easy understanding.
5. Fitbit Versa 3:
You'll be able to track activities like runs and pool swims even if it might not be as accurate as other options on this list.
Its ability to glance at metrics such as step counts, reliable 24/7 heart rate data, and the option to make use of stress-busting features like guided breathing exercises is applaudable. With the Fitbit companion app, you'll also be able to access accurate sleep monitoring data.
Must Read: 6 Best Garmin Watches For Running And Cycling 
wrapping up: There you have it – a comprehensive list of  5 best fitness trackers to track your workouts. Feel free to drop your personal favorites and other recommendations in the comment section below.
More Information On Gadgets:
A gadget is a small tool such as a machine that has a particular function but is often thought of as a novelty. Gadgets are sometimes referred to as gizmos.
In the software industry, "Gadget" refers to computer programs that provide services without needing an independent application to be launched for each one, but instead run in an environment that manages multiple gadgets.
There are several implementations based on existing software development techniques, like JavaScript, form input and various image formats.
The earliest documented use of the term gadget in the context of software engineering was in 1985 by the developers of AmigaOS, the operating system of the Amiga computers (intuition.library and also later gadtools.library).
It denotes what other technological traditions call GUI widget—a control element in graphical user interface. This naming convention remains in continuing use (as of 2008) since then.
It is not known whether other software companies are explicitly drawing on that inspiration when featuring the word in the names of their technologies or simply referring to the generic meaning.
The word widget is older in this context. In the movie "Back to School" from 1986 by Alan Metter, there is a scene where an economics professor Dr. Barbay, wants to start for educational purposes a fictional company that produces "widgets: It's a fictional product."