It is super simple to buy gifts for your friends and loved ones since you should know what they will appreciate and what they do not like. However, what do you do when it is a gift for a coworker? Well, it is not so difficult to figure out. Most workers will always need tech gadgets, so anything you buy on their behalf will sure come in handy. For the best options, see our list of 7 Best Gift Ideas For Your Co-workers:
1. AmazonBasics Shockproof And Waterproof Bluetooth Wireless Speaker:
There are several cheap Bluetooth speakers out there, but if you need something with proper sound, this is the one to go for.
Must Read: 5 Best Bluetooth Speakers Under $100 You Can Buy
It also provides 1P67-rated for water resistance, meaning this coworker can use it close to the swimming pool. This speaker even comes with a rugged exterior that will be able to cope with hard falls.
2. Logitech Bluetooth Mouse M557:
If you are an office worker, your colleagues will most likely be familiar with a Windows or Mac desktop, so this mouse will surely be useful.
Must Read: Top 10 Gaming Mouse to Buy Right Now
It is little and flaunts an ambidextrous design, which makes it useful for the lefties and righties of this world. Its battery life is very commendable too, as it can last up to a year before the need to switch batteries.
3. Anker Bluetooth Ultra-Slim Keyboard:
Mobile devices are mini-computers, however, they can be really difficult to work with because of their tiny touchscreens.
Must Read: 7 Best Bluetooth Keyboards To Buy
To end this problem, this physical keyboard is required. Any coworker of yours who requires a device to perform lots of work on the go will cherish this one. Its battery power is superb too as it will deliver about 3 months of use.
4. AUKEY Car Phone Mount:
If your coworker uses his or her mobile device in her or his car, this is the best gift for that employee.
Must Read: 7 Best Car Phone Mounts On Amazon
It will simply attach to a vehicle's dashboard vent and then make use of 4 magnets on the front so that your coworkers will attach to it. It possesses a circular disc for smaller devices and a bigger rectangular form factor for the biggest devices.
5. Sandisk CZ48 128GB USB 3.0 Flash Memory Drive: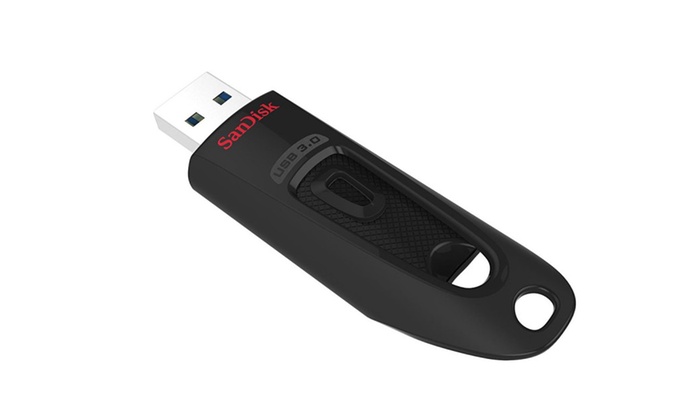 At times, when you are working on your computer in the office, work can sometimes continue in your house. Since this means the transfer of files from your work to home PC, a good flash memory drive can come in very handy. Its huge amount of storage space will surely accommodate all major files you might need to use. If the home personal computer possesses a USB 3.0 port, transfer speeds will be up to ten times quicker than using the ancient 2.0 version.
6. Photive BTH3 Over-The-Ear Wireless Bluetooth Headphones:
Still on the topic of gift ideas for your Co-workers. Investing in a top-quality headphone for your coworker is not a bad idea. This particular headphone offers a brilliant sound experience, and it is very affordable.
Must Read: 5 Best Wireless Earbuds And Headphones For Making Phone calls
It does not provide the top-class sound, they are also very convenient to use for long periods. Its battery life is superb too, with about twelve hours of playtime after one charge.
7. EACHINE E010 Mini UFO Quadcopter Drone:
Adults and kids love drones, so your coworker will most likely adore them too. This particular drone is very easy to drive and super entertaining to work with.
It comes with a remote control that lets the drone do amazing things in the air, including stunning 360-degree flips. This drone can even head into compass mode, meaning it will fly and change direction as soon as the remote itself changes direction.
More Information On Gift:
A gift or a present is an item given to someone without the expectation of payment or anything in return. An item is not a gift if that item is already owned by the one to whom it is given. Although gift-giving might involve an expectation of reciprocity, a gift is meant to be free. In many countries, the act of mutually exchanging money, goods, etc.
may sustain social relations and contribute to social cohesion. Economists have elaborated on the economics of gift-giving into the notion of a gift economy.
By extension, the term gift can refer to any item or act of service that makes the other happier or less sad, especially as a favor, including forgiveness and kindness. Gifts are also first and foremost presented on occasions such as birthdays and holidays.
In many cultures, gifts are traditionally packaged in some way. For example, in Western cultures, gifts are often wrapped in wrapping paper and accompanied by a gift note which may note the occasion, the recipient's name, and the giver's name.
In Chinese culture, red wrapping connotes luck. Although inexpensive gifts are common among colleagues, associates, and acquaintances, expensive or amorous gifts are considered more appropriate among close friends, romantic interests, or relatives.
Promotional gifts vary from normal gifts. The recipients of the gifts may be either employees of a company or the clients. Promotional gifts are mainly used for advertising purposes.
They are used to promote the brand name and increase its awareness among the people. In promotional gifting procedures, the quality and presentation of the gifts hold more value than the gifts itself since it will act as a gateway to acquire new clients or associates.
Giving a gift to someone is not necessarily just an altruistic act. It may be given in the hope that the receiver reciprocates in a particular way. It may take the form of positive reinforcement as a reward for compliance, possibly for an underhand manipulative and abusive purpose.
There you have it – a comprehensive list of 7 of the best gift ideas for your co-workers. If you have any personal favorites or other recommendations, do well to drop them in the comment section below.