Are you aware that Apple's new iPhone 12 models do not come with earbuds? Well, since it is a company that sells AirPods, AirPods Pro, or the Powerbeats Pro, this is not unexpected. However, if you need several alternative iPhone 12 headphone options, see our list of 5 Best Headphones And Wireless Earbuds For iPhone 12:
1. Sony WH-1000XM4:
Even if Sony's previous WH-1000XM3 model was decent, it definitely had its limitations. To be clear, its voice-calling capabilities, especially in very noisy surroundings were not that great.
Must Read: How AirPods Pro Owners Can Make Siri Read Their Text Messages Out Loud
Not to worry though, because the new WH-1000XM4 fixes all that and it also comes with multipoint Bluetooth pairing for you to connect to 2 devices like your smartphone and computer.
2. Beats Flex:
This is a cheaper Apple-friendly wireless alternative to the Airpods and it is amazing for making calls. It delivers a dope design that is true to the wireless earbuds look and it can be purchased in black or yellow colors.
3. Mpow X3:
With features like dope clarity, amazing bass, and active noise cancellation, this one definitely stands out. They fit your ears perfectly and they are completely waterproof (IPX7). Mpow X3 is also blessed with features like 7 hours of battery life, amazing call quality, noise reduction during calls. It is also home to a Sidetone feature that allows you to hear your voice in the earbuds.
4. Bose Quiet Comfort Earbuds:
This noise-canceling earbud is amazing for your iPhone 12. When it comes to performance, they can surely rival Apple's best-selling AirPods Pro true wireless noise-canceling buds. Its sound is super clear and it costs $279 (£250, AU$400).
5. Beats Solo Pro: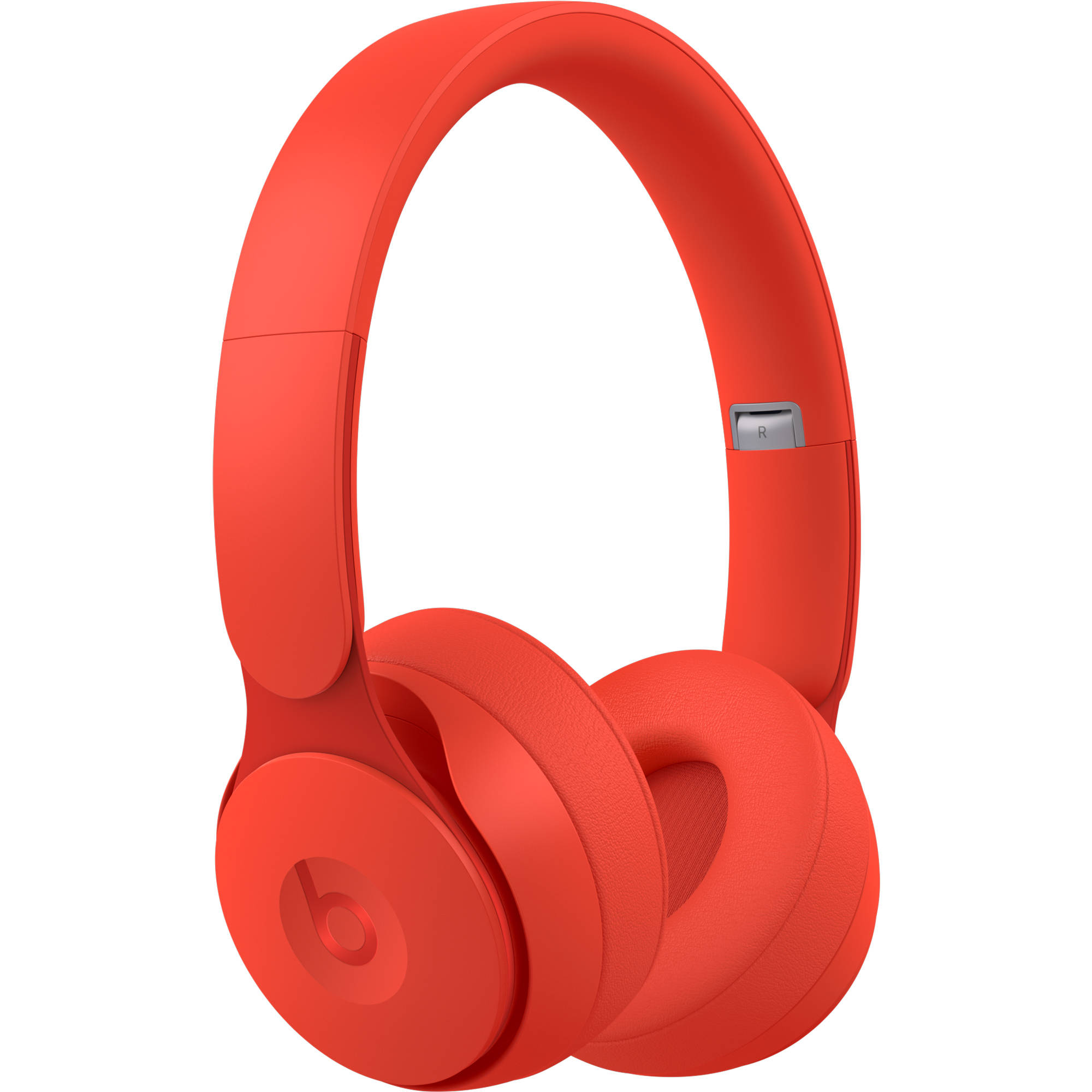 This is the first Beats on-ear headphone to come with active noise cancellation and the first full-size Beats headphone that can be charged through Lightning.
Must Read: 8 Best Workout Headphones
It makes use of Beats' Pure Adaptive Noise Canceling and with just one tap of a button, users can disable that noise cancellation to preserve battery. Hitting the button the second time will enable the audio transparency mode that lets you listen to the outside world and ambient sound,, not just your songs.
More Information On Headphones:
Headphones (or head-phones in the early days of telephony and radio) traditionally refer to a pair of small loudspeaker drivers worn on or around the head over a user's ears. They are electroacoustic transducers, which convert an electrical signal to a corresponding sound.
Headphones let a single user listen to an audio source privately, in contrast to a loudspeaker, which emits sound into the open air for anyone nearby to hear. Headphones are also known as earspeakers, earphones or, colloquially, cans.
Circumaural ('around the ear') and supra-aural ('over the ear') headphones use a band over the top of the head to hold the speakers in place. Another type, known as earbuds or earpieces consist of individual units that plug into the user's ear canal.
A third type are bone conduction headphones, which typically wrap around the back of the head and rest in front of the ear canal, leaving the ear canal open. In the context of telecommunication, a headset is a combination of headphone and microphone.
Headphones connect to a signal source such as an audio amplifier, radio, CD player, portable media player, mobile phone, video game console, or electronic musical instrument, either directly using a cord, or using wireless technology such as Bluetooth, DECT or FM radio.
The first headphones were developed in the late 19th century for use by telephone operators, to keep their hands free. Initially the audio quality was mediocre and a step forward was the invention of high fidelity headphones.
There you have it – a comprehensive list of 5 best headphones and wireless Earbuds for iPhone 12. If you have any personal favorite or other recommendations, feel free to drop them in the comment section below.