We have seen lots of sports and
wireless headphones
during our lifetime but some are better for workouts than others. The most effective workout headphones have to be wireless since wires will always prevent you from getting the best out of your exercise. In this article, we explore a list of the best workout headphones
They have to be secure and convenient to use as well because losing one earbud as you jog will not be a palatable experience. Other important features that are required are sound, battery life, durability, noise cancellation and so on.
1. Jaybird Vista

Launched in October 2017, it comes with a brilliant design. Its battery life and audio quality performance is also a decent attraction that boosts its sales. It is stunning to look at and very water-resistant as well. Jaybird definitely bounced back from mediocrity with this model.
2. AfterShokz Aeropex
This wireless headphone sends sound to your ear via your cheekbones. The attraction to this tech is its open design which lets you hear what is happening around you as you listen to music or have a phone convo through it.
Must Read: Top 10 Underwater Headphones
In addition to that, a lot of race coordinators will not allow runners to wear anything in their areas, which makes this headphone perfect.
3. Beats Powerbeats Pro

The truth is its charging case is weak, however, it provides you with great sound quality and it comes with a better battery life than most of its competitions.
Must Read: Top 5 Sports Headphones
Just ensure you get these running earbuds in a place with a decent return policy in case you are one of the few people with ears that do not suit the bud.
4. Apple AirPods Pro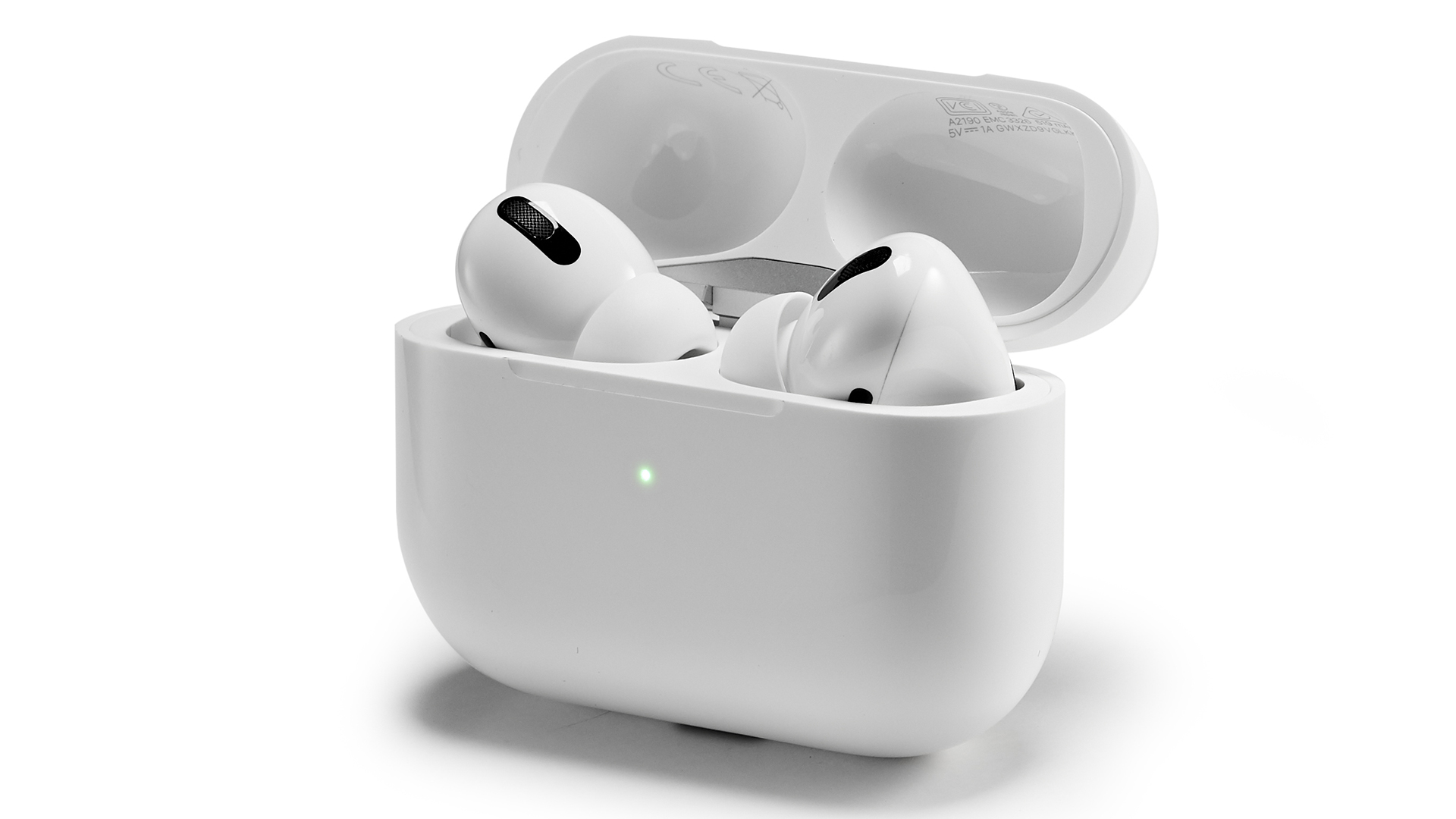 It might not sound as amazing as you would want for their price, but it is still a completely wireless earphone.
Must Read: 5 Best Cheap Earbuds Under $100
Its design, fit, enhanced bass performance, effective noise-canceling, and brilliant call quality, makes it stand out. Apple AirPods Pro might be costly, but they get the job done. It comes with a noise-isolating design with a silicone tip that stays sharply in your ear.
5. Treblab xFit
This list wouldn't be complete without having to mention one of the most compact and nice-sounding truly wireless earphones we've reviewed on this blog, the Treblab xFit. It is really small, weighing about 3.5g, that you forget having them on. Sound quality from the xFit is really punchy, packs some bass to it and the most amazing thing is that it retails for $49. You can check out our full review on the Treblab xFit where we offer you a 15% discount if you purchase using the link.
6. Jabra Elite 75t

It is small in size so potential users can expect a convenient, secure fit. It also comes with its enhanced battery life, USB-C charging and a fresh charging case design with magnets in it that simplify the process of opening and closing it. It has a sharper overall sound and its bass is the definition of top-notch.
7. Soundcore Liberty Air 2
Still, on the topic of best workout headphones, Soundcore Liberty Air 2 is another highly recommended headphone. This one is not expensive and it even sounds better than the AirPods. It balances in your ear as well which makes it a brilliant running earbud. Soundcore Liberty Air 2 can resist water and are brilliant for making phone calls. They come in two colors, black or white.
8. Bose SoundSport Free

This one is convenient to rock and it provides amazing sound for true wireless. They fit perfectly, work dependably and they are water-resistant. It might have its disadvantages but its advantages can still get things done.
More Information On Headphones:
Headphones (or head-phones in the early days of telephony and radio) traditionally refer to a pair of small loudspeaker drivers worn on or around the head over a user's ears. They are electroacoustic transducers, which convert an electrical signal to a corresponding sound.
Headphones let a single user listen to an audio source privately, in contrast to a loudspeaker, which emits sound into the open air for anyone nearby to hear. Headphones are also known as earspeakers, earphones or, colloquially, cans.
Circumaural ('around the ear') and supra-aural ('over the ear') headphones use a band over the top of the head to hold the speakers in place. Another type, known as earbuds or earpieces consists of individual units that plug into the user's ear canal.
A third type is bone conduction headphones, which typically wrap around the back of the head and rest in front of the ear canal, leaving the ear canal open. In the context of telecommunication, a headset is a combination of headphones and microphones.
Headphones connect to a signal source such as an audio amplifier, radio, CD player, portable media player, mobile phone, video game console, or electronic musical instrument, either directly using a cord, or using wireless technology such as Bluetooth, DECT or FM radio.
The first headphones were developed in the late 19th century for use by telephone operators, to keep their hands free. Initially, the audio quality was mediocre and a step forward was the invention of high fidelity headphones.
Headphones are made in a range of different audio reproduction quality capabilities. Headsets designed for telephone use typically cannot reproduce sound with the high fidelity of expensive units designed for music listening by audiophiles.
Headphones that use cables typically have either a 1/4 inch (6.35mm) or 1/8 inch (3.5mm) phone jack for plugging the headphones into the audio source. Some stereo earbuds are wireless, using Bluetooth connectivity to transmit the audio signal by radio waves from source devices like cellphones and digital players.
Due to the spread of wireless devices in recent years headphones are increasingly used by people in public places such as sidewalks, grocery stores, and public transit.
Headphones are also used by people in various professional contexts, such as audio engineers mixing sound for live concerts or sound recordings and DJs, who use headphones to cue up the next song without the audience hearing, aircraft pilots and call center employees. The latter two types of employees use headphones with an integrated microphone.
There you have it – a comprehensive list of 7 best workout headphones. If you have any favorites or any other recommendations, feel free to drop them in the comment section below.
Get the most important happenings in your inbox weekly