In recent years, Huawei has been climbing to the peak of the smartphone industry, surpassing Samsung and Apple in the number of devices shipped. The Chinese company was set to take over the American market as well, then the ban happened and a setback was experienced. However, despite its market share getting obliterated, the company is still dishing out amazing devices. See the best options in our list of 5 best Huawei phones:
1. Huawei Mate 40 Pro:
It delivers a stunning 6.76-inch OLED panel with a resolution of 1344 x 2772 pixels and a 90Hz refresh rate. It also delivers a premium build with a brilliant glass back, and a decent camera system.
Must Read: 5 Best Rugged Smartphones
Its ultrawide shooter makes use of a 20MP sensor with a conventional RGB pixel array, and its Night Mode is quite captivating. The battery life is applaudable and fast charging is allowed.
2. Huawei Mate Xs:
This phone is the 2nd foldable device from the company, and its updated "Falcon Wing" hinge with a zirconium-plated mechanism guarantees durable operation.
Must Read: 5 Best Power Banks For Your Huawei Phones 
It also comes with a new dual-layer of optical transparent polyimide that safeguards the 8-inch flexible OLED panel. The camera system is quite versatile with a big 40MP main sensor, a 16MP camera with ultrawide angle.
3. Huawei P40 Pro Plus: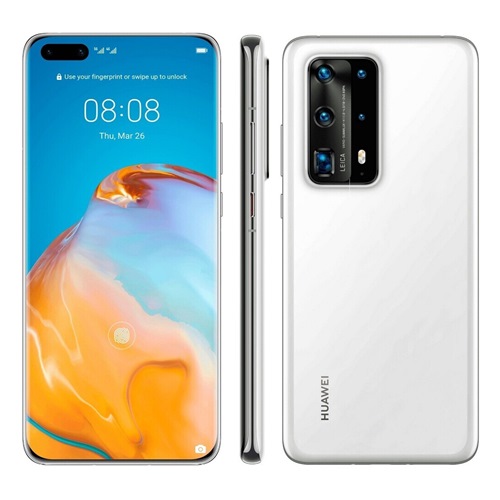 This device comes with a state-of-the-art 10x optical zoom periscope camera and it'll reach 100x zoom levels if you want. It is a stylish device, and it comes with a brilliant OLED display an old Kirin 990 chipset on board. It also possesses record-setting 40W wireless charging. If you need a ceramic phone with a brilliant zoom capability, this is the device to go for.
4. Huawei P30 Pro:
This device also comes with a 6.47-inch AMOLED screen and an under-display fingerprint sensor. It delivers a solid OLED panel and a fingerprint scanner that is quicker than the first generation.
Must Read: China : Huawei's loses is Apple's gain as Apple Increases Smartphone Sales Revenue
Its Kirin 980 chipset, 8GB of RAM, and 128GB of storage are also very commendable. In fact, this Android device is the first to come with the RYYB pixel arrangement in its sensor, and the green pixels were swapped for yellow ones.
5. Huawei Mate X2:
This definitely has to be one of the best foldable devices thus far when it comes to displaying, ergonomics, aesthetics, camera quality, and media prowess. It is a brilliant foldable option and its design moves from what we are used to with the Mate X and Mate Xs.
This device possesses updated cameras, and it also offers stereo speakers and premium build quality. Its inner-fold design also safeguards the fragile screen.
wrapping up: There you have it – a comprehensive list of 5 best Huawei phones. Feel free to drop your personal favorites and other recommendations in the comment section below.
More Information About A Smartphone:
Smartphones are a class of mobile phones and of multi-purpose mobile computing devices. They are distinguished from feature phones by their stronger hardware capabilities and extensive mobile operating systems, which facilitate wider software, internet (including web browsing over mobile broadband), and multimedia functionality (including music, video, cameras, and gaming), alongside core phone functions such as voice calls and text messaging.
In the early 2010s, larger smartphones with screen sizes of at least 5.5 inches diagonal, dubbed "phablets", began to achieve popularity, with the 2011 Samsung Galaxy Note series gaining notably wide adoption. In 2013, Huawei launched the Huawei Mate series, sporting a 6.1-inch HD (1280×720) IPS+ LCD display, which was considered to be quite large at the time.
In 2019, the majority of smartphones released have more than one camera, are waterproof with IP67 and IP68 ratings, and unlock using facial recognition or fingerprint scanners.
One of the main characteristics of smartphones is the screen. Depending on the device's design, the screen fills most or nearly all of the space on a device's front surface. Many smartphone displays have an aspect ratio of 16:9, but taller aspect ratios became more common in 2017.